Vancouver is a fantastic city with plenty of amazing things to see, do and eat on almost every corner. The only downside to this world-class city is that it rains — A LOT!
On average, Vancouver gets about 170 days of rain per year — that's almost half of the year!! But, don't let that scare you away. This just means that it's best to have a list of things to do on a rainy day when you're in Vancouver, especially during the wet winter season.
There's a high chance that you'll get some rain on your days in Vancouver but don't let it be a reason to stop you from exploring this incredible city. Grab your raincoat and try one of these top rainy day Vancouver activities!
Overall Best Things to Do in Vancouver on a Rainy Day
Tired of being cooped up indoors on those rainy days in Vancouver? While the city does get a lot of wet weather, Vancouver also has plenty of rainy day activities to keep you entertained, regardless of the weather.
Below, we cover some of the best rainy day things to do, places to see, and activities in Vancouver, BC. Whether you want an indoor or outdoor adventure, there's something for everyone on this list!
Capilano Suspension Bridge Park
One of the best things to do in Vancouver on a rainy (or sunny) day is visiting the Capilano Suspension Bridge Park. Experience the forest from a unique perspective while walking through the treetops and over the epic Capilano River canyon.
This popular tourist attraction features a series of suspension bridges, boardwalks and wooden platforms in the rainforest canopy. For the daring, there is also a thrilling cliffwalk alongside the granite cliff of the canyon.
While you'll want to wear a waterproof jacket in the wet weather, the trees will shelter you from some of the rain. The park also provides complimentary biodegradable ponchos. When you tire of the rain, retreat inside the Cliff House Restaurant for some food or Trading Post Gift Shop for souvenirs.
From November to January (during part of the rainy season), Capilano Suspension Bridge Park also transforms into a sparkling wonderland with the Canyon Lights event. Illuminated by thousands of colorful lights, the entire park is mesmerizing in any weather!
No matter whether its raining or not, a visit to the Capilano Suspension Bridge will take you to great heights and show you spectacular sights. Don't miss it because of the rain!
Granville Island
Exploring Granville Island on the False Creek inlet is one of the best ways to spend a rainy day in Vancouver. It's home to a thriving arts community, bustling public market, and wide range of indoor and outdoor activities.
Stroll through the indoor Granville Island Public Market finding souvenirs, wander through art galleries, grab a bite to eat at a waterfront restaurant like the Sandbar, or enjoy a performance at the Waterfront Theatre or Granville Island Stage.
Foodies will especially enjoy wandering around Granville Island and tasting all that it has to offer. The best way to experience all of the culinary delights is with a VIP Access Granville Island Market Tour. You'll taste 20 regional foods like truffle salami and BC wine as you're guided through the market.
For families, children play for free at the Granville Island Water Park, although they might not enjoy it as much in the rain! There's also the Kids Market, packed full of shopping for toys and games, as well as fun activities like an arcade, play area, and bumper cars.
After exploring Granville Island, stop by the Aquabus Terminal and hop on a ferry to explore the rest of False Creek. The island is also a stop on the Vancouver hop-on hop-off buses, making it easy to get to your next destination!
Vancouver Aquarium
Experience the underwater world — and stay out of the rain — at the Vancouver Aquarium. Home to thousands of marine species, this internationally-recognized marine science center is a must-see destination located in the heart of Stanley Park.
The Vancouver Aquarium takes you under the surface of the water to reveal some of the most incredible sea life from all corners of the world, not just around Vancouver. They have over 65,000 different aquatic species, from Steller sea lions to African Penguins.
Not only is the aquarium a fun thing to do on a rainy day in Vancouver, it is also highly engaged in conservation. Dedicated to protecting and preserving marine ecosystems, the facility hosts research, education, and conservation programs. They also have a Marine Mammal Rescue Program, where they rehabilitate wild animals like seals!
Bloedel Conservatory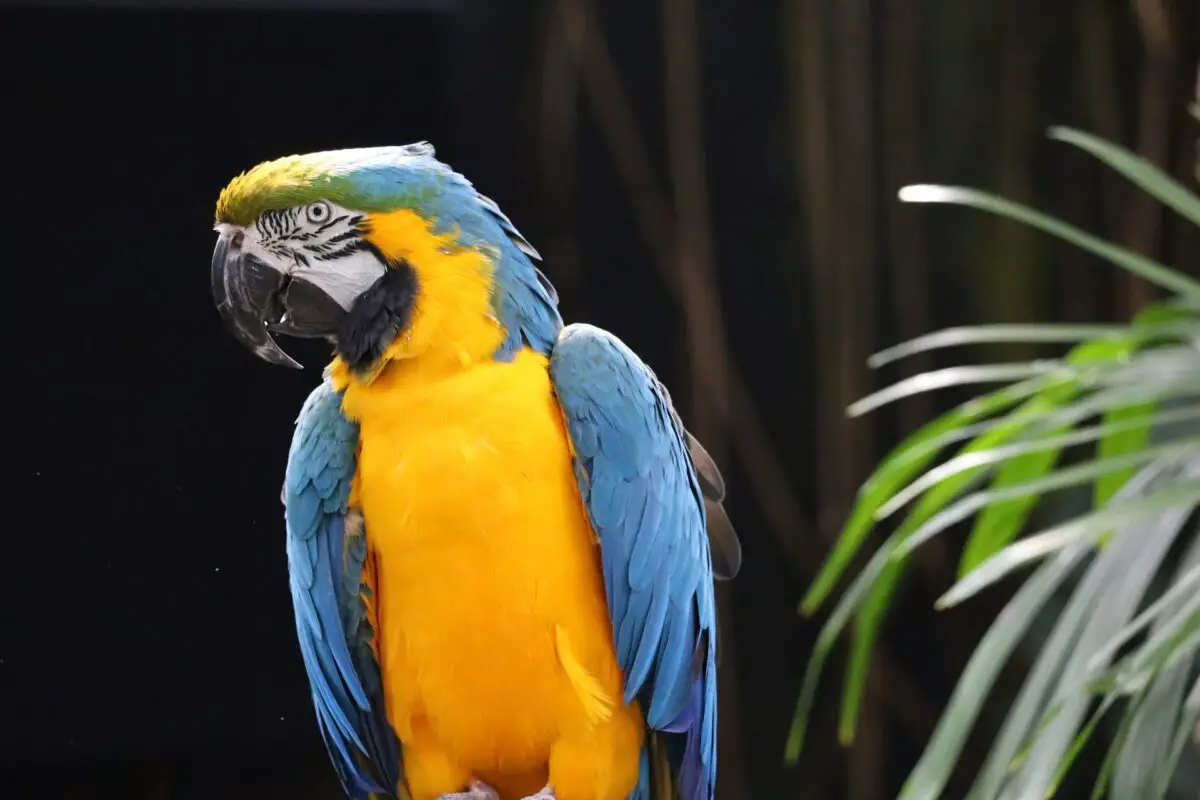 The Bloedel Conservatory is an indoor tropical paradise in Queen Elizabeth Park. This large, domed building is home to hundreds of species of exotic plants and free-flying birds like macaws and parrots. You'll stay out of the rain and dry when visiting this beautiful indoor garden!
You'll absolutely love wandering through this temperature-controlled garden while it's cold and rainy outside. From pitcher plants to huge cacti, there are so many neat plants to look at while you walk around this lush tropical garden!
Flyover Canada
Explore Canada without leaving Vancouver! At FlyOver Canada, escape the rain by enjoying a simulated bird's eye view of Canada's most amazing landscapes.
One of the best indoor adventure activities, FlyOver Canada is lots of fun at any time of year. The flight simulator's breathtaking special effects will leave you feeling as though you're truly soaring through the skies. Best of all, it'll keep you dry and out of the rain!
Sit back, relax, and enjoy this immersive experience that'll take you from coast to coast. From the spectacular Rocky Mountains to the epic Niagara Falls, this flight simulation takes you over the very best that Canada has to offer and feels almost real!
Whale Watching Tours
A whale watching tour is one of the best ways to spend a rainy day (or any day) in Vancouver. The rain certainly doesn't stop the whales from swimming around and you'll probably get splashed by the waves anyways — rain or shine!
Bundle up in a raincoat and hop aboard a whale-watching tour boat to cruise around the Gulf and San Juan Islands while trying to spot whales. You'll have the chance to see all kinds of whales, including humpbacks, orcas, and porpoises, as well as other marine animals like seabirds, otters, and seals.
While there are whale watching tours in open zodiac boats, we highly recommend selecting a catamaran tour (like this half-day tour) on rainy days. Speeding around on the water gets cold, especially in wet weather. With the catamarans, you'll be able to retreat to cover on the trip back to the harbor.
Vancouver Museums
When you need a break from the wet weather, head indoors and explore some of Vancouver's best museums.
One of our favorite things to do on a rainy day in Vancouver is to visit the Museum of Anthropology (MOA) on the University of British Columbia (UBC) campus. This incredibly popular museum features a vast collection of Indigenous artifacts from the Pacific Northwest and around the world, including the famous sculpture by Bill Reid — "The Raven and The First Men".
Some of the other excellent museums in the city include the Museum of Vancouver, Beaty Biodiversity Museum, Vancouver Maritime Museum, and the Vancouver Police Museum.
Don't mind driving further in the Lower Mainland? We also highly recommend the Britannia Mine Museum near Squamish. This mining museum features the live-action BOOM! show with incredible special effects.
Best Indoor Rainy Day Activities in Vancouver
Vancouver offers a variety of entertaining indoor activities that provide the perfect opportunity to escape the rain and make the most of your time.
From visiting world-class museums to exploring the city's incredible food scene, Vancouver has something for everyone. Read on to learn about some of the best indoor rainy day activities in Vancouver!
Science World
A visit to Vancouver's Science World is one of the best and most interesting ways to spend a day indoors and out of the rain. At the edge of False Creek, this iconic geodesic dome is quite recognizable and full of fun!
This non-profit science centre boasts a wide range of interactive exhibits, displays, and shows that will ignite your curiosity and have you completely in awe. It's perfect for all ages and at any time of year!
Vancouver Lookout
If you're one of those travelers who's always in search of the best view, look no further than the Vancouver Lookout.
Towering 554 feet (169 meters) above the ground, the Vancouver Lookout offers unbeatable 360-degree panoramic views of the city's skyline, Burrard Inlet, and nearby North Shore Mountains. The views here can't be beat!
Ride the glass elevator to the top and enjoy the moody weather over Metro Vancouver from inside the observation deck. With well-cleaned windows, this lookout tower is an amazing place if you want to get some photos of Vancouver from above.
Vancouver Art Galleries
A visit to one of Vancouver's many art galleries is a perfect way to spend a rainy day. Vancouver is home to some of the best art galleries in the world, offering a diverse array of exhibitions from highly-talented artists. Explore new perspectives and engage with thought-provoking works of art, all while escaping the elements.
Our favorite gallery in the city is the Vancouver Art Gallery. This huge museum (one of the largest in Canada) has over 12,000 pieces of artwork. Save some money by visiting on Tuesdays from 5-8 p.m., when admission is by donation!
If you don't mind being outdoors in the rain, you could also check out some of the city's most striking street art with a Hipster Art Tour! Learn about Vancouver's public art scene with this walking tour, which also includes a craft beer tasting.
Whether you're an art aficionado or simply looking for a unique indoor experience, visiting one of Vancouver's many art galleries is a must-do on a rainy day.
Restaurants and Cafes
Vancouver has one of the best food scenes in all of Canada. Whether you're looking for sweet or savory, there's something for every taste in this awesome foodie city.
Start a rainy day off right by getting brunch. Jam Café and Café Medina are both must-visit spots for those seeking a cozy and satisfying brunch experience. With their menus of delicious breakfast dishes, it's no wonder these cafés are favorites among locals!
For dinner, head to one of Vancouver's best restaurants like Miku, which specializes in Aburi-style sushi and features an elegant interior with stunning harbour views. If you're a fan of seafood, check out Cardero's or the Sandbar. Other top restaurants include Chambar for Belgian-inspired cuisine, Brix and Mortar for Canadian dishes, and Joe Fortes Seafood & Chop House, a classic steak and seafood restaurant.
After dinner, consider heading out for a drink or two. Two popular spots are the Keefer Bar and Malones. The Keefer Bar is a must-visit for any cocktail lover, while Malones is known for its selection of beers and whiskies.
Can't decide on where to go? A food tour is one of the best ways to discover the most amazing food in Vancouver while also getting to know the city. Why not check out A Wok Around China Town or a Gastown Walking Food Tour for an afternoon of delicious dishes that you won't soon forget.
Go Shopping
Vancouver is one of the best shopping cities in Canada so take some time to indulge in a little retail therapy on a rainy day! Escape the wet weather outdoors and leisurely browse the endless rows of stylish boutiques, artisanal gift shops, and high-end department stores.
Grab an umbrella and stroll along Robson Street, the most popular road in Vancouver for shopping. While this is the best place to go shopping in downtown Vancouver, the rest of the city's center also has plenty of stores to explore too.
Take a break from the weather and step inside Pacific Centre, a multi-level indoor shopping hub that takes up three city blocks on Granville Street. Or, head over to the lively Granville Island Public Market to find everything from handcrafted jewelry to locally-grown produce.
Vancouver Breweries
On a cold and rainy day, there's nothing quite like cozying up with a pint or two. Thankfully, Vancouver has a thriving craft beer scene with plenty of amazing breweries for you to try out. From cozy brewpubs to modern taprooms, there's something for everyone in Vancouver.
Although it's a bit further away from downtown Vancouver, Parallel 49 Brewing Company is our favorite craft brewery near the city's center. With great vibes and an amazing craft beer selection, they can't be beat!
Try Granville Island Brewing if you're looking for something closer to downtown. Located on the famous Granville Island, this microbrewery has a variety of brews to try, from the original Granville Island Lager to their innovative taproom series brews.
Vancouver's breweries are a great destination on a rainy day, offering a chance to sample some of the city's best local craft beers in the comfort of a cozy taproom. Can't pick a brewery? Taste craft beers and get a behind-the-scenes experience at three different taprooms on the Vancouver Brewery Tour!
Indoor Playgrounds
Trying to find the best family-friendly things to do on a rainy day in Vancouver? Visit one of the city's many indoor playgrounds!
Indoor playgrounds can be found all throughout the city – from Castle Fun Park in the Fraser Valley to Kidtropolis in Richmond. There's also Watermania for those who prefer swimming, or the Extreme Air Park, where your little ones can bounce the day away.
If you need to work some of your kid's energy off, these are a great option on days with bad weather!
Fraser Valley Winery Tour
British Columbia is known for its amazing wine. While much of BC's wine comes from the Okanagan, the Fraser Valley of the Lower Mainland is home to many wineries that produce some delicious handcrafted wines.
When it's raining in Vancouver, head east for a Fraser Valley Winery Tour. What better way to spend a rainy day than to head to the local small-scale wineries for some wine tasting and to learn about the wine-making process!
This half-day guided tour takes you to at least three wineries in Langley. Samples are a small extra fee (waived if you buy wine) but you don't have to worry about driving at all!
Indoor Rock Climbing
Indoor rock climbing in Vancouver is the perfect activity to beat the rainy day blues! This exciting sport offers a unique blend of physical and mental challenges, making it a great way to stay active and entertained on even the gloomiest of days.
Whether you're a seasoned climber or beginner trying something new, indoor rock climbing is a great activity for when it rains. If you're new to the sport, bouldering is easier to get into, as you'll need to pass a belay test to top rope on the bigger walls.
On a rainy day, head to one of the top indoor climbing gyms in Vancouver like the Hive or Climb Base5 for some top-roping or bouldering. For a family-friendly gym, check out Clip n' Climb which features non-traditional, colorful climbing walls.
Sports Games
Watching a professional sports game in Vancouver is a great way to stay dry and pass the time on a rainy day.
Whether it's hockey, basketball, or football, you're sure to find a game to enjoy. The city has several large sports stadiums, including Rogers Arena and BC Place Stadium, where you can watch your favorite team in action.
NHL fans can watch the Vancouver Canucks play hockey on the ice at Rogers Arena, with regular games between October and April. Also, the Vancouver Giants of the WHL have their home games at the Langley Events Center from September to March.
For fans of soccer, the Vancouver Whitecaps play at the BC Place Stadium between March to October. The CFL football games with the BC Lions are also hosted at this venue between June to November.
Best Things to Do Outdoors on a Rainy Day in Vancouver
Just because it's raining doesn't mean you need to stay indoors! Those who're willing to brave the rainy weather in Vancouver will be well rewarded.
From visiting impressive waterfalls to exploring beautiful gardens, Vancouver has a lot to offer for those who are willing to embrace the elements. Below, we explore some of the best things to do outdoors on a rainy day in Vancouver so you can make the most of your time — despite the weather!
Visit the Waterfalls
Vancouver has some of the most breathtaking waterfalls on the West Coast. You'll be amazed at just how many beautiful waterfalls you can see within an hour or so of the city center. And the best part of the stormy season is that the waterfalls become so much more impressive after a heavy rain!
Granite Falls at the end of the Indian Arm fjord in North Vancouver is a great waterfall to visit on a rainy day. Accessed on a zodiac boat tour, you'll probably get wet anyway and they have full-length cruiser suits to keep you drier, so it won't matter if there's some rain!
Want to hike to a waterfall? We highly recommend Twin Falls in Lynn Canyon Park (1.3 km round-trip), Cypress Falls in West Vancouver (3 km) or Norvan Falls in Lynn Headwaters Regional Park (14 km). Make sure to wear waterproof hiking boots and a good rain jacket!
Drive up the Sea to Sky Highway for some other impressive waterfalls. Shannon Falls near Squamish is the third highest waterfall in British Columbia at 335 meters (1,105 feet) and can't be missed as you drive into town. Closer to Whistler, you'll find the beautiful 70-m (229 foot) tall Brandywine Falls cascading over a cliff.
Don't let the rain stop you from seeing these natural wonders in all their glory!
Stanley Park
Stanley Park is a famous 405-hectare urban park in the heart of Vancouver. Forested with giant trees and almost surrounded by the ocean, this spectacular green space is worth exploring, even in the rain.
Walking the seawall is one of the best ways to explore Stanley Park — bring an umbrella! Stop at Second and Third Beach, two of Vancouver's best beaches. Snap a photo of Siwash Rock, Lions Gate Bridge, or the totem poles near the Brockton Point Lighthouse. And don't miss the Nine O'Clock Gun going off, one of the most unique things to do in Vancouver!
Don't want to walk the entire 9-km seawall in the rain? As an alternative, consider taking an hour-long horse-drawn tour around Stanley Park. As a bonus, you'll be in a covered carriage and out of the rain!
For those who don't mind biking in the rain, there are also guided Stanley Park Bike Tours or you can rent a bike for a self-guided tour. Make sure to bundle up in a waterproof jacket and rain pants!
If you don't want to miss some of the best (and quirkiest) things that the park has to offer, join the Secrets of Stanley Park walking tour. You'll learn about the park's history and weird stories, seeing sights like Deadman Island and totem poles along the way.
Walk in the Rain
The locals don't let the wet weather stop them from exploring the hiking trails around Vancouver and you shouldn't either!
On wet days, you can still get out to hike around Vancouver. While high elevation hikes often have limited visibility from rain and clouds, the lower altitude trails are perfect for a hike.
The lower elevation trails — like Lynn Canyon Park and Pacific Spirit Regional Park — are usually through the rainforest. The massive West Coast trees are beautiful and will protect you from the rain too.
Coastal trails and beach walks are also great in the rain, so long as the waves aren't too big! On a rainy day, popular spots like Lighthouse Park or the seawall at Stanley Park will be much less busy — sometimes they're even better in the rain!
Looking for the best places to hike in Vancouver when it's raining? Click here for more rainy day Vancouver hike ideas!
Seaplane Tour
Want to get some unbelievable views of Vancouver while staying dry and out of the rain? Take a breathtaking seaplane tour over the city!
Most rainy days won't stop the floatplanes from flying. Your pilot will fly under the clouds so you'll still get amazing views. Rain creates a dramatic and moody atmosphere over the mountains, ocean, and city. Plus, you'll be inside the plane and out of the rain. Just a warning though — you might get a bit more turbulence on a rainy day!
These seaplane flights offer a different perspective of the city, showcasing its beauty in the rain from above. And if you've never flown in a seaplane before, taking off and landing on the water is quite the experience!
A Vancouver seaplane tour is a must-do for anyone looking to add some excitement to their rainy day itinerary. With a glimpse into the beauty of Vancouver and its surroundings from above, this is an adventure that you won't soon forget.
City Sightseeing Tours
From Gastown to Chinatown, Robson Street to Granville, Vancouver is packed full of awesome attractions to see and unique neighborhoods to explore. There are lots of fun places to go sightseeing — rain or shine!
If you're not sure where to start, why not join a city tour? Take a journey through the history and culture of Vancouver's LGBTQ2+ community on the Really Gay History Tour. For film buffs, tour the film and TV sets of Vancouver on a Hollywood North Film Tour. And if you're interested in the supernatural, the Lost Souls of Gastown Tour takes you on a deep dive into the haunted side of Vancouver.
These are all walking tours that'll take you past some of Vancouver's best attractions. Before heading out, make sure to grab your umbrella and a good pair of waterproof shoes!
Prefer to stay out of the rain or don't want to walk? Try a horse-drawn carriage tour through Stanley Park! The carriages are covered and you'll get to see all the best sights around this famous green space, while staying dry and out of the rain.
Explore Vancouver's Gardens
Visiting the beautiful gardens in Vancouver on a rainy day is a peaceful and rejuvenating experience. Experience the fresh earthy smell from the rain as you wander through the outdoor gardens or escape the wet weather in the city's indoor garden.
Whether you're looking to stop and smell the roses outside or want to escape the rain, there's a garden for every plant enthusiast. Wander through the VanDusen Botanical Garden's Elizabethan maze, visit the famous Dr. Sun Yat-Sen Chinese Garden, or check out one of the many other Vancouver gardens to connect with nature in the rain.
For those who prefer staying dry, the Bloedel Conservatory in Queen Elizabeth Park is your best bet. This dome-shaped indoor conservatory is home to hundreds of exotic birds and a wide variety of plants, making it a tropical oasis in the middle of the city. Afterwards, you can explore the outdoor gardens of Queen Elizabeth Park, too!
Scenic Boat Tour
Explore the stunning coastline of Vancouver on a boat tour. You might get splashed while on the boat, but it won't matter too much in the rain!
Boat tours around the city typically last between 1.5 and 3 hours. These tours show you the very best of the city – from the Vancouver Harbor and Burrard Inlet to English Bay and the Howe Sound.
Of course, a whale-watching tour is always a great choice. Enjoy panoramic views and see natural wildlife as you zip around Vancouver.
For downtown views, check out this Vancouver City and Harbour tour. They'll take you around Vancouver's waterfront, with views of Stanley Park, Coal Harbour, English Bay, and False Creek.
Join a Howe Sound Sea Safari to get some sightseeing done around this magnificent fjord. Spot Anvil Island's impressive cliffs, waterfalls, sea caves, and even a seal colony!
Skiing or Snowboarding
When it's raining in Vancouver during winter, it's most likely snowing in the mountains. That's why one of the best things to do in Vancouver on a rainy day is to go play in the snow!
Whether you're looking to ski or snowboard, snowshoe, or cross-country ski, there are three fantastic mountains within 30 minutes of Vancouver for you to choose from: Grouse, Cypress, and Seymour Mountains.
For a world-class ski resort, head north on the Sea to Sky Highway to the Whistler-Blackcomb Ski Resort. Only about two hours away, it's worth the drive! North America's largest ski resort, this world-renowned mountain destination offers 8,171 acres (33 km2) of ski-able area, 200 runs with a variety of difficulties, and 35 lifts including the epic PEAK 2 PEAK gondola!
Scuba Diving
The waters off Vancouver are home to some of the best dive sites in Canada. Once you're underwater, you won't care about the rainy weather!
Plunge into the cold waters of the Pacific and scuba dive with marine animals like wolf eels and octopi. The waters around the Lower Mainland are home to thousands of marine species, making them a great place to dive.
For an afternoon you won't forget, we recommend this scuba diving adventure. Departing from Horseshoe Bay, they'll take you to some of the best dive spots in the Howe Sound. Afterwards, warm up with some hot soup or tea in their heated cabin!
Keep in mind that you need to be certified to go scuba diving. For non-divers, you can always put on a wetsuit and try snorkeling in some of the shallower waters. Try Whytecliff Park in North Vancouver, which is known for its marine biodiversity.
Related Article: Top Seashore Field Guides for the Pacific Northwest
Best Places to Visit Around Vancouver on a Rainy Day
Sometimes, it's worthwhile leaving the city when it's raining and exploring some of the surrounding regions around Vancouver. You might not be able to escape the rain, but a day-trip or weekend adventure is a great way to pass the time! Read on to learn about some of the best places to visit around Vancouver when it's raining.
Whistler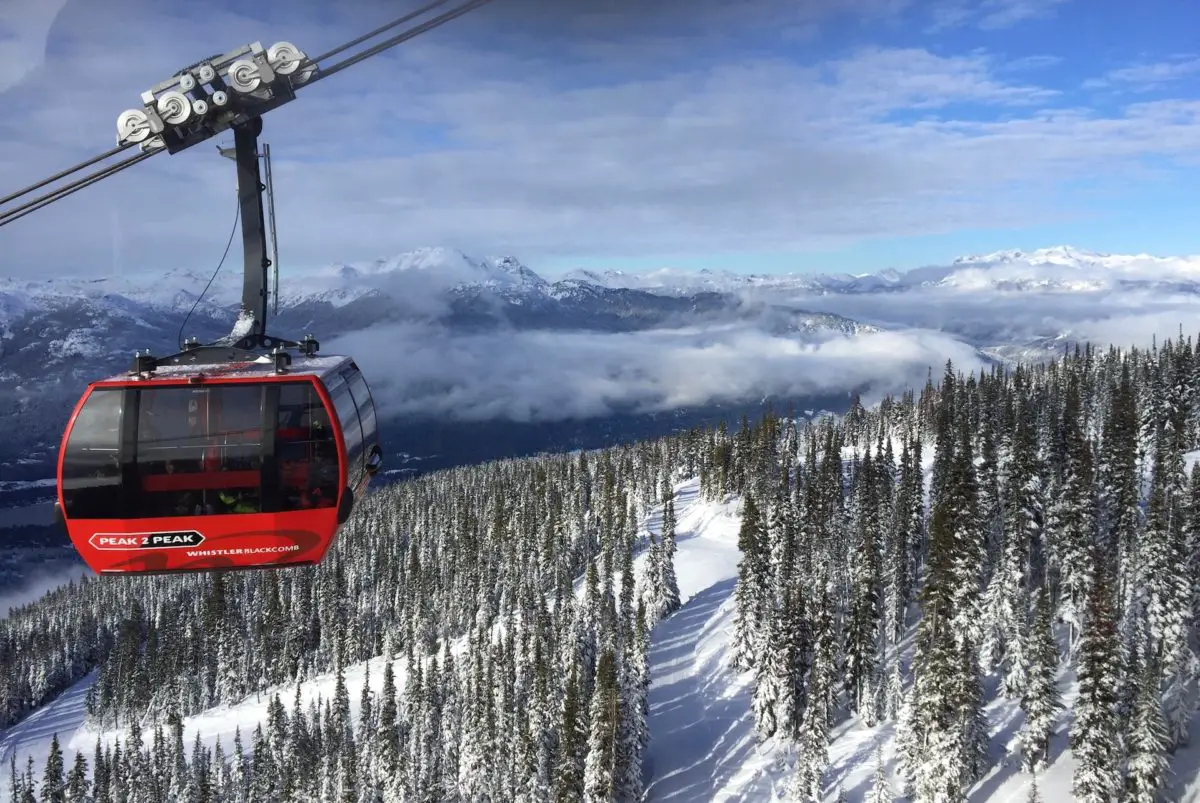 Want to escape the rain in Vancouver? Head to Whistler, one of the most famous mountain towns in all of Canada!
Whether you're looking for stunning views, epic hiking trails, or adrenaline adventures, you'll find it in Whistler. With the Whistler-Blackcomb Ski Resort, the town is known for some of the best skiing and snowboarding in the country. For anyone who loves the outdoors, Whistler is the place to head!
Not only that, the drive along the Sea to Sky Highway that leads to this alpine town is also quite beautiful. Along the way, stop at attractions like the Sea to Sky Gondola, Shannon Falls, Stawamus Chief, and the town of Squamish.
While you might not escape the rain in Whistler, it'll give you plenty of fun things to do! Also when it's raining in Vancouver in winter, it's likely snowing in Whistler. Head to this winter wonderland for activities like skiing and snowboarding, snowshoeing, and snowmobiling. You'll have a blast!
Squamish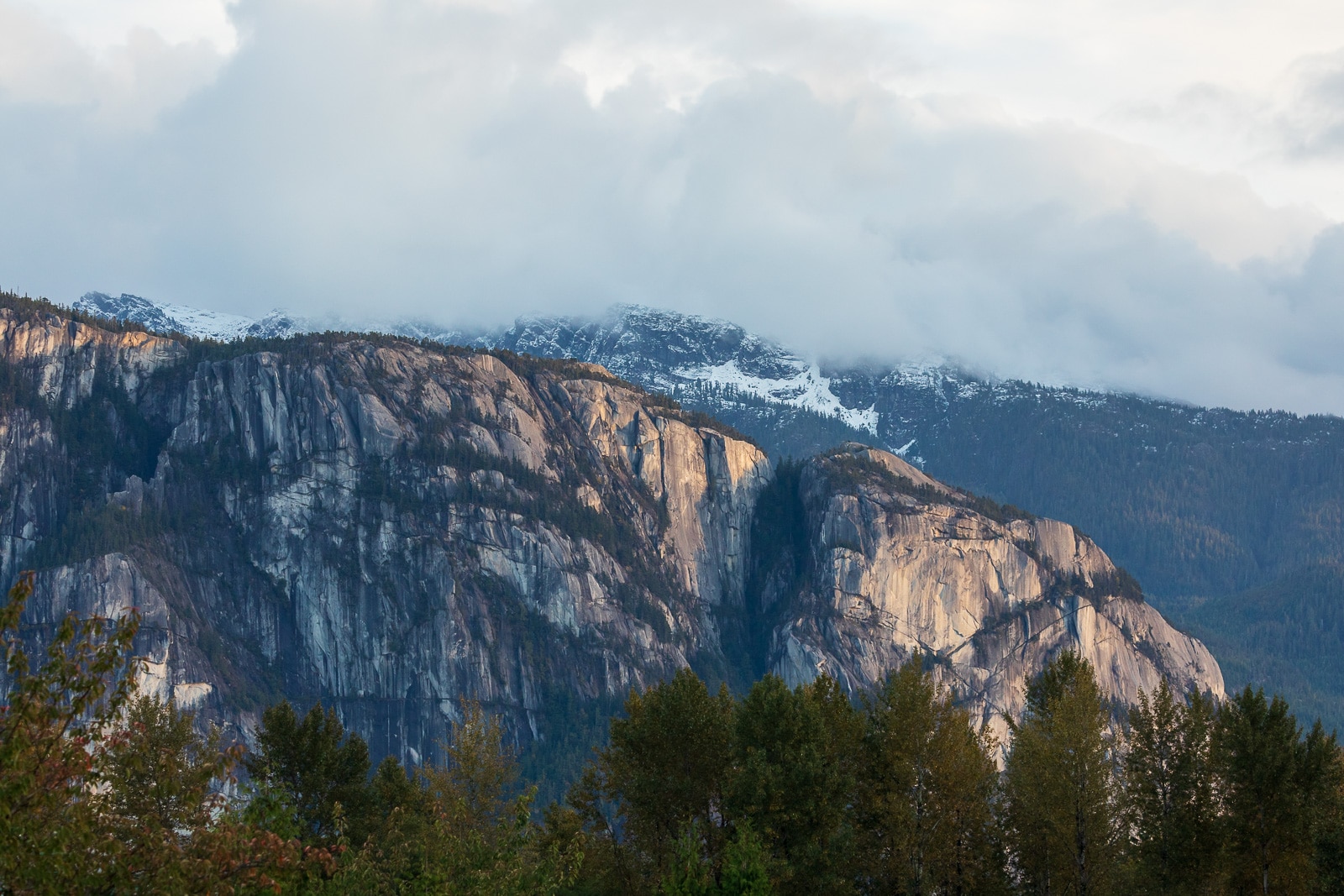 With everything from rock climbing and kite surfing to backcountry hikes and whitewater rafting, Squamish is the outdoor recreational capital of Canada. Only an hour from Vancouver, you likely won't escape the rain here but there are plenty of amazing things to do!
Our first visit to Squamish was in the pouring rain and we still had so much fun! The rain clouds around the Stawamus Chief — the epic granite monolith beside Squamish — create a beautiful moody atmosphere. With a raincoat on, you'll be able to do almost anything here that you can do on a clear day — except outdoor rock climbing, of course.
One of the best things to do in Squamish, rain or shine, is the Sea to Sky Gondola. During this 10-minute ride up the mountain, you'll get impressive views of the Howe Sound, Shannon Falls, and Stawamus Chief. At the top, there are adventures like the Sky Pilot Suspension Bridge, hiking or snowshoeing trails, via ferrata climbing, and more!
For those who want to stay out of the rain, visit the Britannia Mine Museum for an underground tour of a mine or to see BOOM!, their live-action show packed with special effects.
Victoria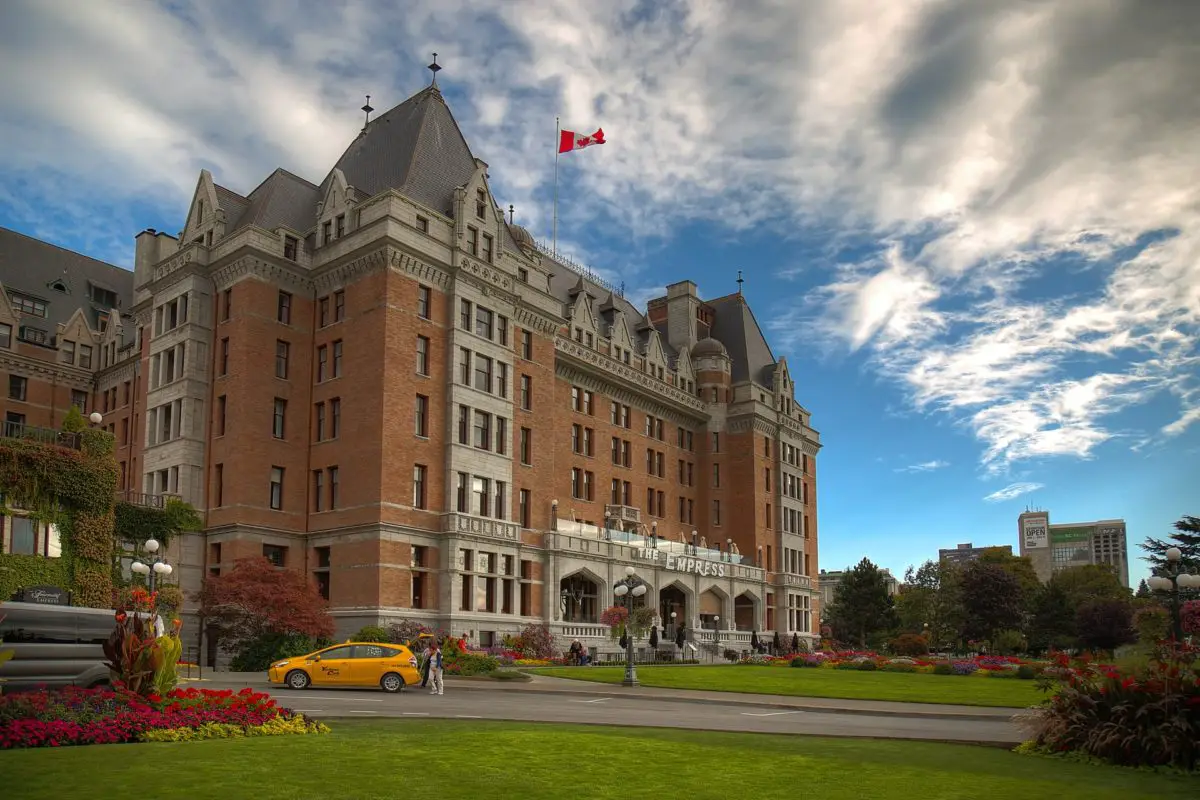 Located on the nearby Vancouver Island, Victoria is an excellent spot to visit on a rainy day in Vancouver. Even though this small coastal town is just across the ocean, it gets much less rain than Vancouver and is often sunny (or just cloudy) on rainy days in the Lower Mainland.
From beautiful sandy beaches to impressive waterfalls, Victoria has plenty of things to do and see. The charming city has great restaurants and shops, as well as fantastic attractions to see like the Parliament Building, Empress Hotel, Royal BC Museum, Chinatown, and Inner Harbor.
Make sure you visit the famous Butchart Gardens, one of the most beautiful gardens and popular tourist attractions in all of Victoria. The easiest way to see the Butchart Gardens and downtown Victoria is with this tour from Vancouver, which includes transportation to/from Vancouver.
Heading to Victoria for a day trip? Check out our one-day Victoria itinerary to help you plan your adventures!
Seattle
Just across the Canada-United States border is the incredible city of Seattle, Washington. A seaport city beside the Puget Sound, Seattle is an exciting city to visit, even in the rain.
Home to the famous Pike Place Market and the original Starbucks, you'll have an absolute blast exploring this incredible city. Experience Seattle's waterfront on a harbor cruise, visit the iconic Space Needle or Chihuly Garden, explore the city's underground, and more!
The drive from Vancouver to Seattle will take a few hours, depending on the traffic. While you can do the trip from Vancouver to Seattle in one day, we recommending making this a two-day adventure!
Top Travel Tips & Resources for Vancouver, BC