Planning a trip to one of Canada's most beautiful cities? If you're wondering what you need for a trip to Vancouver, we've laid everything out in this comprehensive packing list to make it easy to plan ahead!
Vancouver is an incredible city with so much to offer, and it's one of our favorite places! The diverse range of things to do can make it hard to decide what to pack. But, as long as you do your research about the weather and plan some things to do in advance, this packing list will help you make sure you are well-prepared for a trip to Vancouver, BC.
Disclaimer – This post contains affiliate links. We may receive a commission if you make a purchase through these links, at no extra cost to you. Thank you for your support! Learn More.
Essential Things to Pack for Vancouver: The Basics
Ready to begin packing your bags for a trip to Vancouver? Let's start with the basics!
Packing always seems daunting before you start. You don't want to overpack but you also don't want to forget something! When visiting a city like Vancouver, we always try to remind ourselves that as long as we have the critical things, everything else can be found at the destination if need be.
There are some key packing list items that are important to bring on any trip to Vancouver. Here are some of the basic must-have essentials to pack ahead of your trip:
Suitcase — Of course, one of the most important pieces to pack is a suitcase that'll hold all of your things! We prefer luggage that fits in the cabin, bypassing the extra time to check bags and preventing you from possibly losing your luggage in transit. We recommend this 20-inch suitcase, as it's lightweight but sturdy, and will fit in overhead bins. But if you have excess liquids or just feel you need more space (maybe you like bringing home souvenirs), we recommend this larger alternative!

Travel Backpack — Prefer to travel hands-free? A travel backpack is the way to go! While we usually travel with a suitcase, a backpack is great for long walks and hostel-style adventures. A Pacsafe travel backpack is our go-to when we decide to travel with a backpack. It fits the carry-on sizing requirements and has anti-theft features to keep your belongings safe.

Identification — If you're a Canadian citizen, you'll need your driver's license to board any flights. You'll also need it to rent a car (RentalCars.com has unbeatable prices), so don't leave it at home! If you're arriving from outside of Canada, don't forget your passport, too. Make sure that it's not expired (or with 6 months of expiring).

Travel Credit Card — While cash is accepted in most places, you'll need a credit card to easily pay with a foreign currency, make advanced bookings (like tickets, accommodations, and rentals), rent a vehicle, and so on. We recommend one that will give you points, either cash back or travel points, to make a little money back on vacation purchases.

Money Belt — Most parts of Vancouver are safe for tourists, but it's still a big city and pickpocketing can always happen! You should always exercise caution over your belongings when in certain areas, like in downtown, touristy areas (like Gastown or Robson Street), or crowded areas. If you're worried about your valuables, we recommend a money pouch or bra pouch that is worn close to the body to keep valuables safe at all times.

Travel Insurance — We always, always, always recommend travel insurance for any international trip. You just never know what could happen and it's better to be safe than sorry! Some credit cards offer some sort of travel insurance, but make sure you read the fine print before relying on that. To make sure you're covered, we recommend getting travel insurance from SafetyWing or World Nomads.

Padlock — Keeping your valuables safe is important when traveling. You don't want to have your stuff stolen in the airport or hostel! We recommend this TSA-approved lock for checked baggage. You can't just put a regular lock on your checked bags because the TSA security officers might have to search your bags and would have to break a normal lock, unfortunately. If you're staying in a hostel, we recommend a regular combination lock to keep your belongings safe.

Travel documents — Make sure that you have all of your travel documents, either printed or loaded onto your phone. These documents include things like your flight ticket details, Vancouver travel itinerary, hotel reservations (and addresses!!), copies of identification documents, medical and travel insurance certificates, car rental reservations, health travel documents, valid visa (if necessary), event or activity tickets, etc.
What Clothing to Wear in Vancouver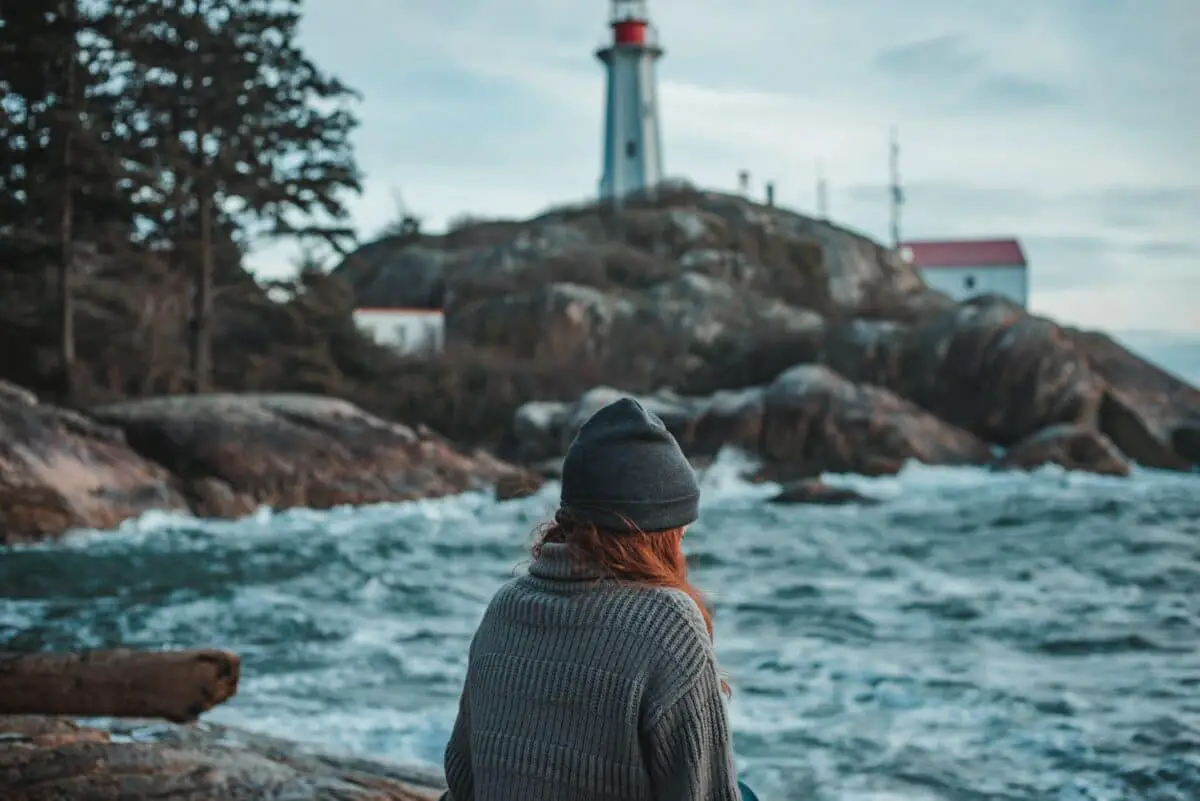 Deciding on what clothing to bring on a vacation is always difficult, especially in Vancouver. Sometimes the weather catches you by surprise and you don't want to be unprepared!
Packing lots of layers is important when visiting Vancouver. While Vancouver does have a mild, temperate climate, the city is also known for getting rain, rain, and more rain (especially from November to April)! You need to be able to add or remove layers as the weather changes.
Winter in Vancouver gets the most rain but luckily, the city does stay much warmer than the rest of Canada. Even in winter, the city itself doesn't get much snow. Summers are sunny and warm — perfect for beach days!
Basically, you'll want to pack clothing for a range of conditions, from warm sunny weather to cool rainy days! Here is a list of clothing that we recommend packing for a trip to Vancouver:
What Footwear to Pack for Vancouver
Vancouver is a big city with a great transit system, but plan on doing a lot of walking!
Your shoes should be suited to the weather and terrain. Make sure to pick comfortable footwear, especially for long walks around the city. In winter, expect there to be rain at some point so pack some waterproof shoes. And of course, you'll need some extra shoes for fancy nights out, hikes, beach days, and other fun activities!
Vancouverites spend a lot of time outside and you probably will too. Here's our advice on what shoes to pack for Vancouver:
What Electronics to Pack
We know you won't want to be glued to your phone on vacation, but some electronics are a must when traveling — especially to a city as beautiful as Vancouver where you'll want to take a ton of photos!
Make sure to be careful with any electronics you bring. An anti-theft backpack that opens from the back is a good idea to prevent anyone else from getting their hands on your gear. Vancouver is a safe city for tourists, but you don't want to take chances!
Here are a few suggestions of electronic devices we find useful when traveling:
Phone & Chargers — Everyone remembers their phone, but don't forget your charger. You don't want to be stuck with a dead phone! Of course, if you do accidently leave your phone charger at home, you can easily buy a replacement in many stores in Vancouver. It's just easier if you don't have to do this!

Travel Camera — Vancouver is a very photogenic city, so you'll want a good camera to document your trip! We never leave home without our Canon EOS 5D Mark IV Full Frame DSLR, but we are also obsessed with taking photos. Although it's expensive, the professional quality of the images from this DSLR is worth the price and it's great for wildlife photography (we love taking it on whale-watching tours). If you prefer something smaller (in size and price), a good option is a pocket-sized Canon PowerShot or just using your phone's camera.

Camera Lenses — We always bring a few different lenses for our DSLR camera. Our top picks are the Canon EF 100-400mm f/4.5-5.6L II for wildlife (we attach a 1.4X extender for extra zoom) and a Canon 16-35mm f/4L lens for landscapes. If you want a multi-purpose lens for traveling, the Canon 24-105mm (or Nikon Nikkor 24-120mm) are great choices, too.

Tripod — A tripod isn't a necessity, but it can make or break a photo, especially in low light or landscape photos. Our favorite lightweight option for cell phones is the UBeesize tripod, and for larger cameras, the Manfrotto Element is a sturdy option. This monopod also works well for those who like to take photos on the go.

Camera Bag — It's important to protect all the photography gear you've invested in, so pack your gear into a quality camera bag. For adventuring, we like the Lowepro ProTactic 450, which has a camera compartment but also extra room for additional items (like snacks). For casual transport around the city, this top-loading shoulder bag is a good option. Whatever you choose, make sure you have a rain cover to avoid moisture damage!

Memory Cards & External Hard Drive — If you take a lot of photos, your camera storage will fill up quickly! Don't forget extra SD cards or an external hard drive to store all your photos and videos. This SanDisk 1TB SSD is the perfect travel option since it's portable and takes up little to no space.

External Battery Pack — Using your phone all day will drain the battery fast, so having an external charger can be a lifesaver (literally, in some cases!). Bringing an external battery like the Anker PowerCore Slim means you can charge your phone while walking around the city. Just make sure to charge the charger beforehand, so it's ready when you need it.

Laptop & Laptop Case — If you need to work or stay connected during your trip to Vancouver, bring a laptop. This way, you can unload photos and videos, but also have a bigger screen to watch shows or movies in your downtime. Make sure to store it inside a laptop case for protection.

GoPro — Vancouver is an outdoorsy place and a GoPro camera will capture all your nature adventures. We love the GoPro Hero11 but the older versions work well too. The great thing about GoPro is the huge variety of attachments (like protecting casings or chest mounts) that they offer for different kinds of activity, like swimming, skiing, rock climbing, and more.

E-Reader — As much as we love physical books, it's hard to beat being able to bring an entire library with you on vacation. E-book readers like the Kindle Paperwhite are perfect for travelers, pack small, and hold a charge longer than a laptop.
Toiletries & Beauty Travel Essentials
When packing your toiletries, make sure to cut them down to the essentials to save space. Don't bring anything unless you're sure you'll use it. If you're taking carry-on luggage only, make sure to use travel-sized bottles (100mL or less).
Here are a few of the things we recommend packing for your trip to Vancouver. Just remember that everything here can be bought in the city if you forget it or just want to save space in your luggage!
Essential Health Items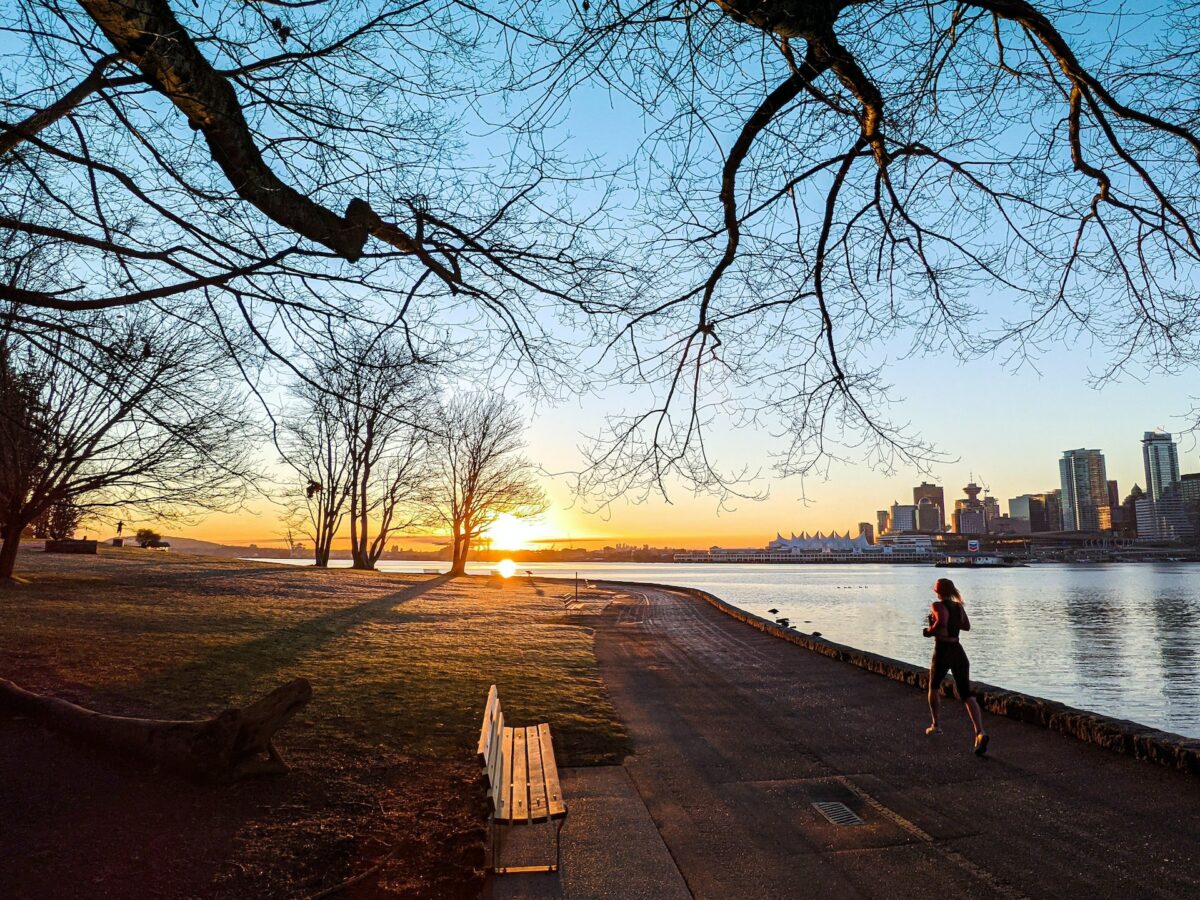 Sometimes, vacations don't go quite as planned and you get sick. And, in a city where people spend so much time outdoors, injuries are always a possibility, too! It's a good idea to bring a few things with you to Vancouver that can help get you back in tip-top shape if you get sick or hurt. Here are the health items we recommend adding to your packing list for your trip to Vancouver:
First Aid Kit — A first aid kit is important if you plan on being active outdoors. You can put together your own or purchase a pre-assembled one. In either case, be sure to remove the scissors if you bring it in your carry-on bags.

Prescriptions — It's extremely important to remember your prescriptions. You might not be able to purchase them if you forget. Be sure to bring enough to last your trip and a few days extra. And don't forget your birth control if you take it as a pill!

Stomach Medicine — There are drugstores everywhere in Vancouver if you forget stomach medicine. But, when you're sick, it's nice to not have to run to the store to get medicine — especially if you're glued to the toilet! It's better to be prepared and pack some medicine with you, just in case. Imodium or Pepto Bismol will help many stomach problems, and bringing antacids will help with heartburn, gas, and gut discomfort.

Painkillers — Painkillers like ibuprofen or acetaminophen are a lifesaver, especially if you get regular headaches. They are also good if you tend to get sore after long flights or car trips.

Bandaids — These are a no-brainer and should be in every first aid kit! For anyone who's injury prone, bandages are a must-bring!

Antihistamines — We always recommend packing some antihistamines in case of an allergy attack. Long-lasting allergy meds like Claritin work great for those who spend lots of time outside. Otherwise, Benadryl is a good option for quick relief and can double as a sleep aid, since it contains similar ingredients to sleep medication.

Tissues — You never know when (or for what!) you might need a tissue. Small packs of tissues are very handy to keep in your daily bag, especially when traveling.

Bug Spray — Compared to the rest of Canada, Vancouver is pretty safe from mosquitoes and other biting bugs like the dreaded horseflies, black flies, and deerflies found in other parts of the province. At the height of summer, you might encounter some mosquitoes, though. Make sure to bring bug repellent to keep the pests away!

Masks — Masks are no longer required in most places in British Columbia. If you like wearing masks though (some people do, some people don't), don't forget to pack some! We recommend reusable masks to be environmentally friendly. Be sure to check in advance to see if mask mandates have changed before you travel.
Extra Things to Bring on the Plane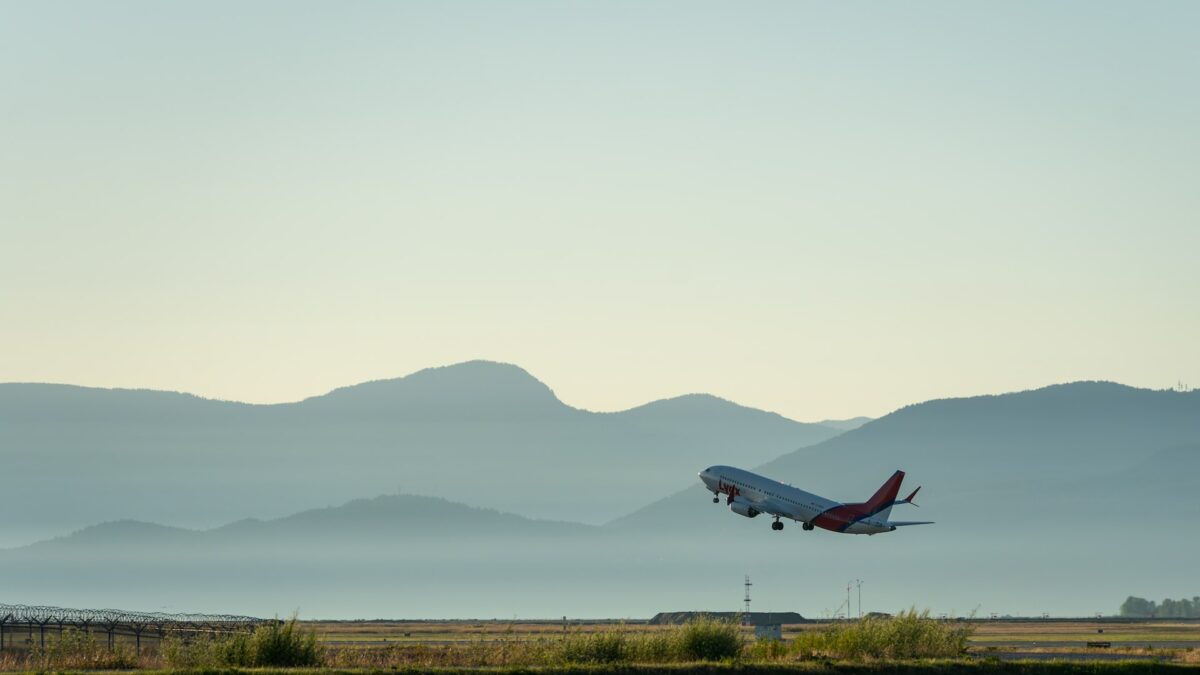 If you're traveling to Vancouver by plane, there are a few things you can pack to make your experience much more enjoyable. Even if you're just flying within the province, bringing these extra items onto the plane is a good idea — you never know how long you might spend in the airport or on the plane!
Long flights can be uncomfortable, especially if you can't afford the luxury of first class travel (like us). So, here are a few things you can bring on the plane and into the airport to make the experience more enjoyable.
Other Travel Accessories for Vancouver
We've covered most of the essentials, but here are a few other ideas for non-necessities that could be helpful depending on what kind of activities you have planned for your trip.
Top Travel Tips & Resources for Vancouver, BC