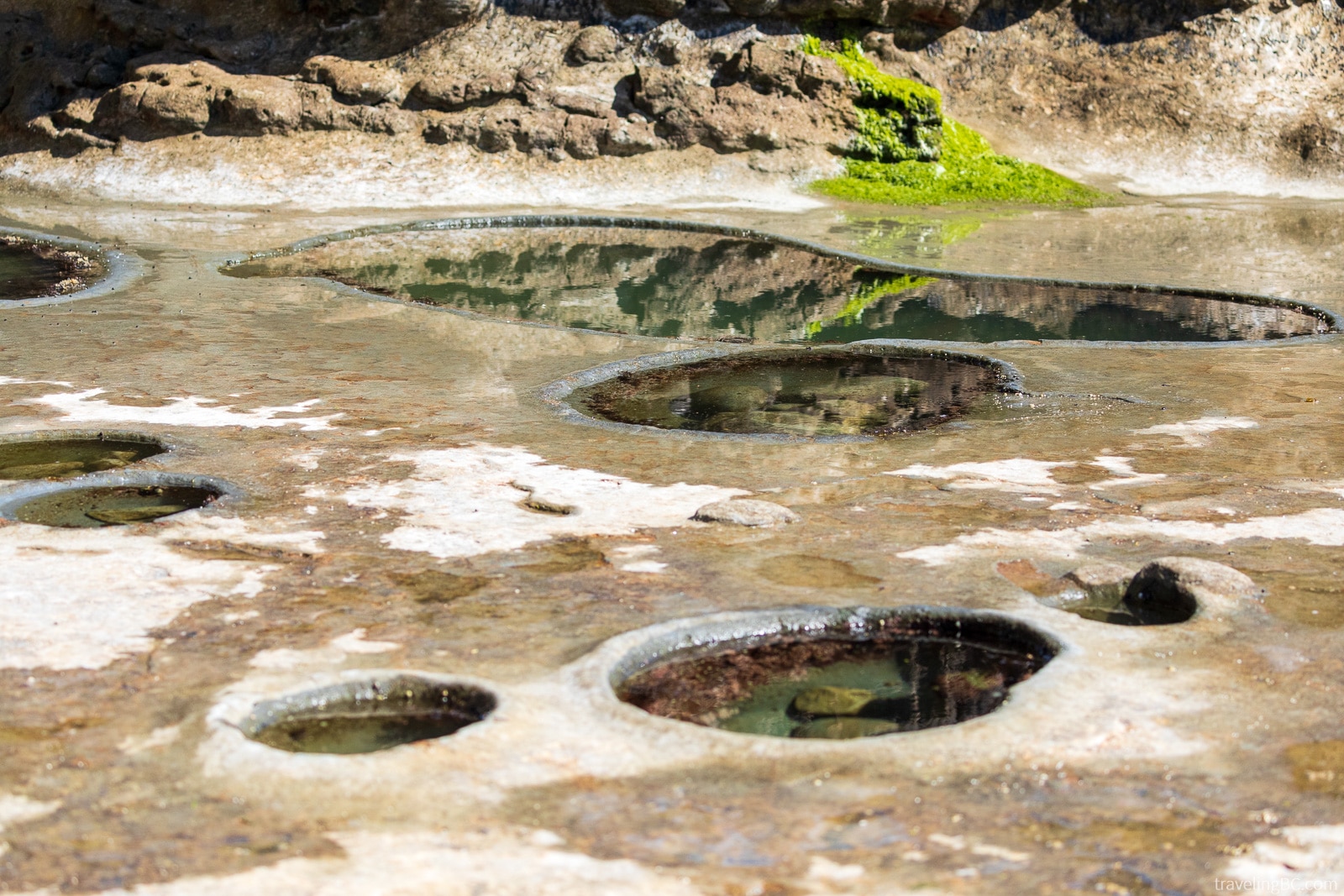 Tide pools capture the magical essence of the ocean around Victoria, BC. Full of colorful anemones, little hermit crabs, filter-feeding barnacles, and more, you'll never know what to expect when you search through these miniature saltwater ecosystems.
Whether you're looking to entertain your kids for a few hours or an avid nature enthusiast looking to spot a species for the first time, going tide pooling is always a fun activity. Best of all, some of the top places to go tide pooling on Vancouver Island are found around Victoria, so you'll have plenty of excellent coastal spots to choose from. You'll never get bored!
Can't decide on where to go tide pooling in Victoria, BC? Below, we cover our favorite spots to go tidepooling and beachcombing. Don't forget your handy seashore field guide to help you identify the marine animals you find!
Disclaimer – This post contains affiliate links. We may receive a commission if you make a purchase through these links, at no extra cost to you. Thank you for your support! Learn More.
Where Are the Best Spots to Go Tidepooling in Victoria, BC?
1. Cattle Point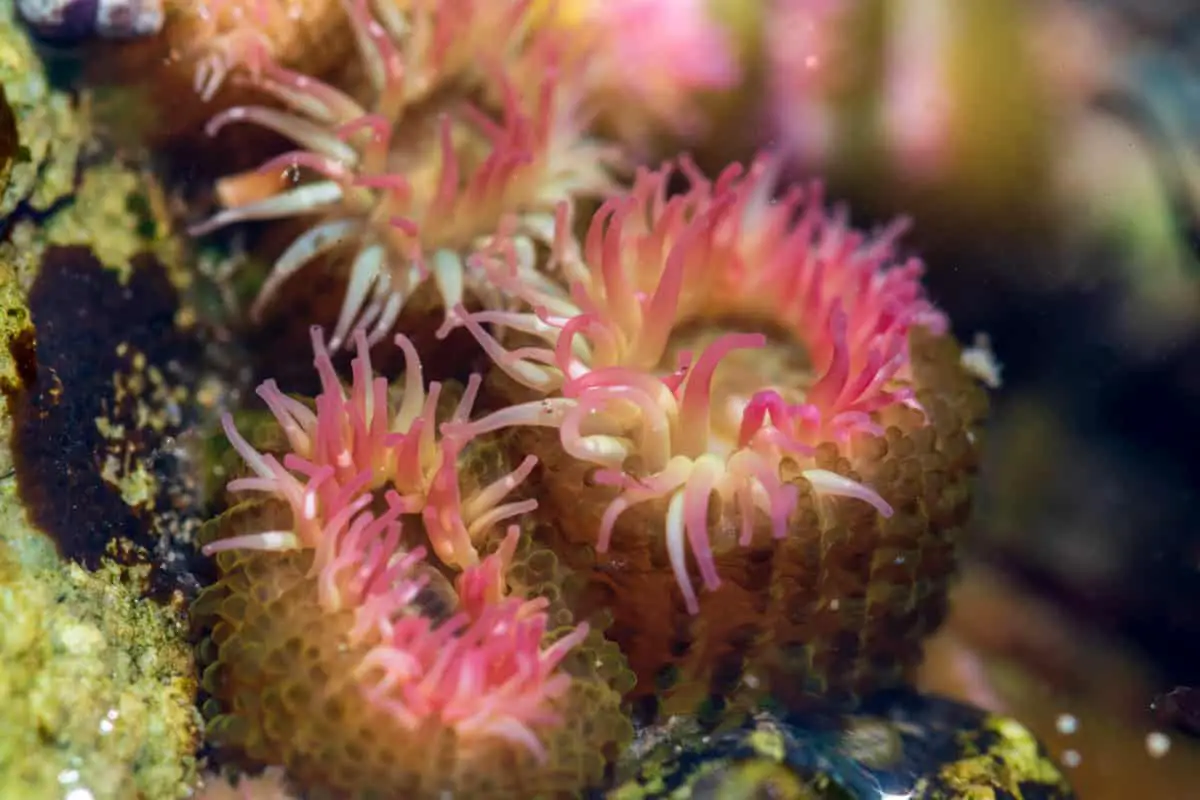 With a convenient location and incredible tide pools, Cattle Point is one of the best spots to go tide pooling in Victoria, BC. Located in Oak Bay, this is a great spot to see all kinds of marine creatures, from tiny crabs to aggregating anemones — all without having to leave the city!
You'll be able to find tide pools right in front of the parking lot at Cattle Point. You don't have to go far at all! Also keep a watch for river otters, harbour seals, and shorebirds, which commonly frequent the area.
Not only that, there's lots of exploring to do around Cattle Point. Nearby, you'll find the incredible Willows Beach, which is by far one of the best and most beautiful sandy beaches in Victoria. And, just inland from Cattle Point, there is the stunning Uplands Park, home to rare Gary Oak Meadows with fields of purple camas flowers in the spring.
2. Botanical Beach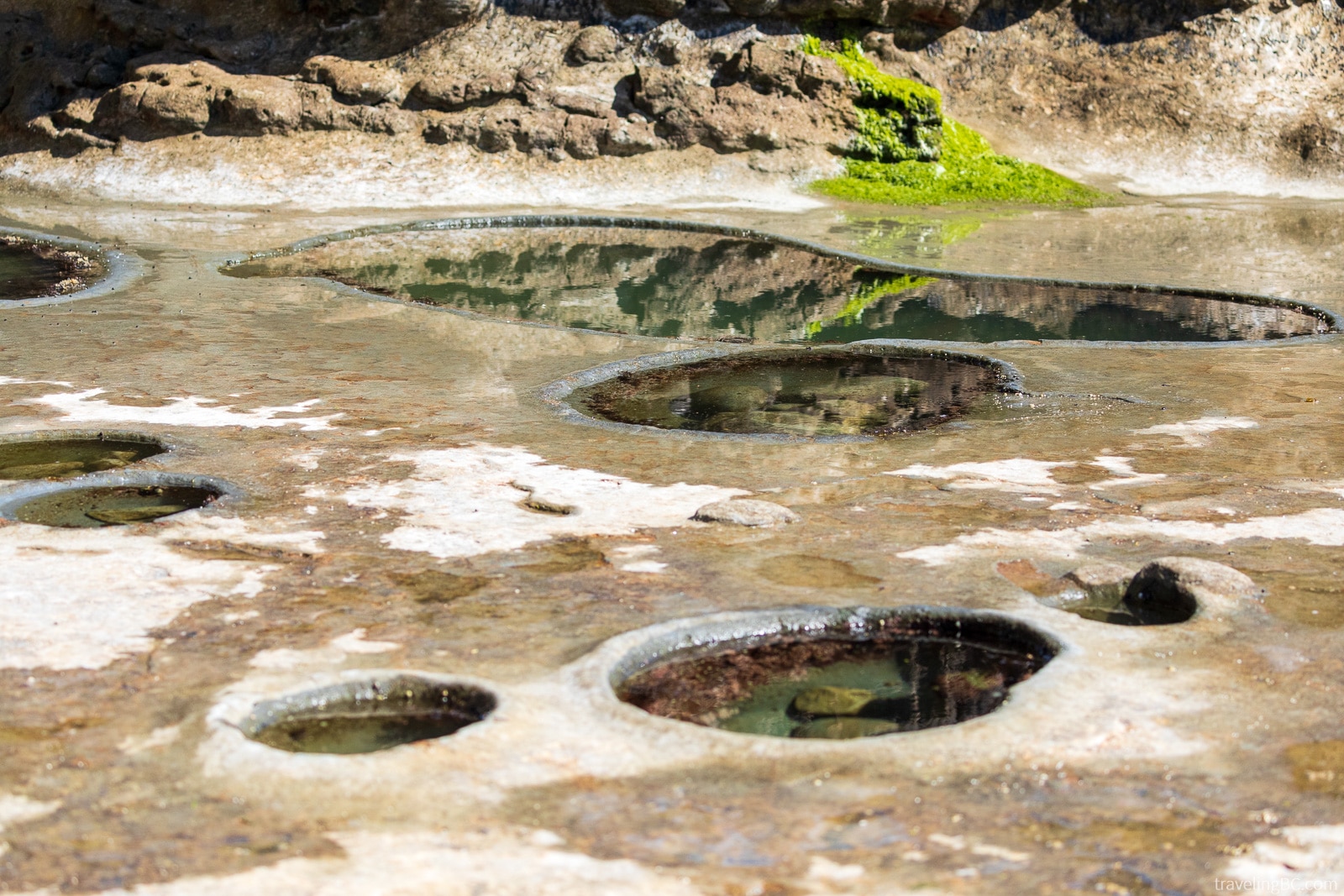 Those willing to drive a couple of hours outside of Victoria will be greatly rewarded with one of the best and most unique tidepooling spots on Vancouver Island: Botanical Beach in the Juan de Fuca Provincial Park, near Port Renfrew.
This incredible sandstone beach has rounded holes carved into the rocks by the water, creating aquarium-like tide pools with spectacular miniature ecosystems trapped within.
From colourful chitons to waving anemones, there's an amazing abundance of sea creatures to be found at Botanical Beach (and the neighboring Botany Bay). Off shore, you might also spot gray whales foraging in the waves and sea lions hunting for fish. Bald eagles roost in the coastal trees, seabirds bob in the surf, and our friend almost even sat on a garter snake here once!
You'll need to perfectly time your arrival at Botanical Beach around low tide, so that you can safely see the tide pools. Ideally, aim for just before low tide, so you don't need to rush the experience. At high tide, you'll be out of luck. Watch your step on the slippery rocks!
3. Witty's Lagoon Regional Park
For a beachcombing spot that's a bit closer to town, check out Witty's Lagoon Regional Park in Metchosin. Here, you'll find the beautiful Witty's Beach with awesome sandbars and lots of rocky nooks to explore that are revealed at low tide.
When the tide is out, walk along the sandy beach, looking for trapped sea creatures like small fish in pools of water between the sandbars. Or, wander to Tower Point to search through the tidepools tucked away along the coastline.
At Witty's Lagoon, there's also a lot more to explore than just the beach. This regional park is home to a beautiful waterfall: Sitting Lady Falls (learn about more of Victoria's beautiful waterfalls here). There are also several excellent trails through the forest and beside the marsh, including the Beach Trail and Lagoon Trail. And, the lagoon and salt marsh are prime spots to go birdwatching!
4. Balmacarra Park
One of Victoria's lesser known but nevertheless beautiful beaches, Balmacarra Park on Cormorant Point is a hidden gem for tide pooling. Tucked away behind Balmacarra Street in Gordon Head, this rocky pocket beach is easily missed, meaning that it's mostly only visited by locals.
The beach at Balmacarra Park is great for beachcombing, but the real highlight of this beach is on its northern edge — the tip of Cormorant Point. Here, you can climb onto the coastal rocks and find a large tide pool that has formed in the confines of an old, abandoned concrete structure.
Almost as big as a kid's swimming pool, this tide pool is an excellent spot to look for trapped sea life, from crabs to fish. And, on the rocks of Cormorant Point, you'll also find marine life like sea urchins, barnacles, and colorful sea stars.
5. East Sooke Regional Park
East Sooke Regional Park is another one of our favorite places to go tide pooling. Located far enough outside of the city that it feels like an escape from the hustle and bustle of the world, this huge park offers plenty of peaceful nature to explore.
There are lots of things to do around East Sooke Regional Park, whether you're looking for tidepooling, beachcombing, or hiking. The 10-km long Coast Trail offers some incredible ocean views — although much of the coast that borders right along the Juan de Fuca Strait is not great for tidepooling due to the waves.
We like searching for sea creatures along the rocky edges of the beach near Aylard Farm (on the southeast side of the park) or Iron Mine Bay Beach (on the opposite side of the park). Both of these spots have sheltered water and rocky tidepool spots to search for marine invertebrates like nudibranchs, sea slugs, mussels, and sea stars.