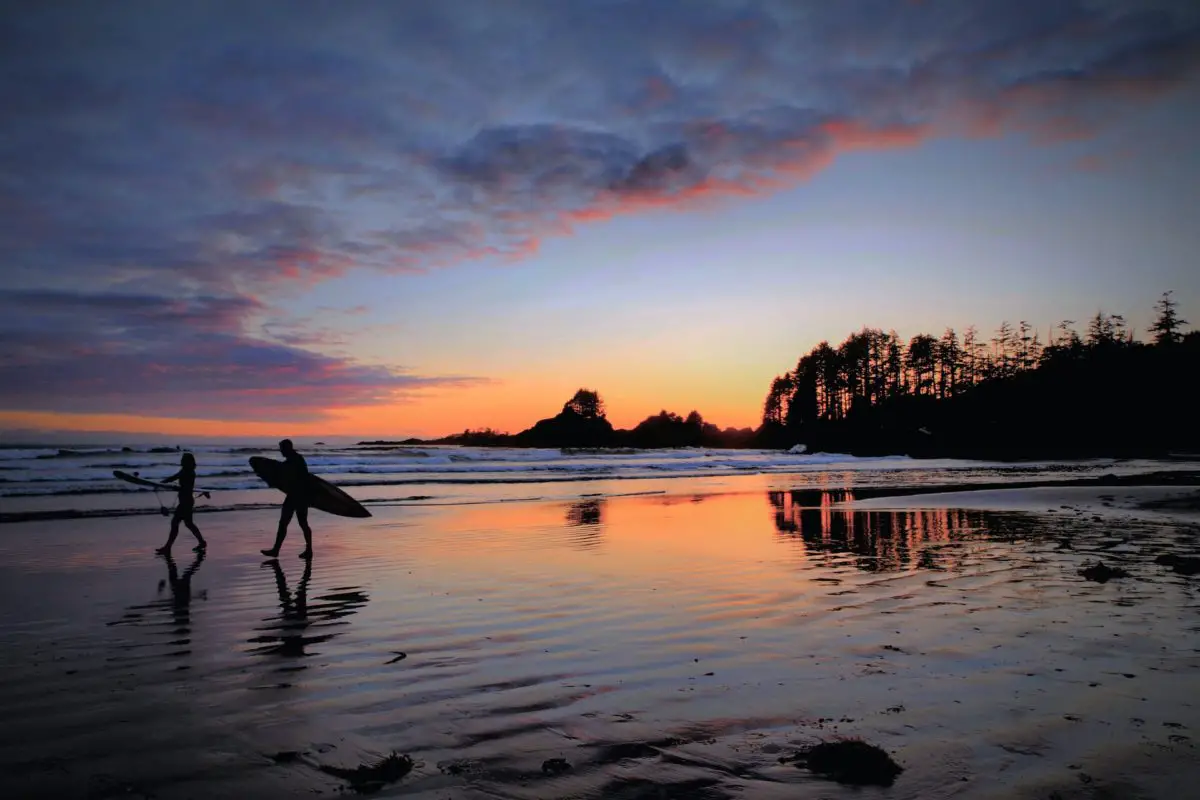 Looking for the ultimate Tofino packing list so you'll know exactly what to pack for your vacation? Well, you've come to the right place!
If you're planning a trip to Tofino, you'll want to make sure you pack the right items. Whether you're visiting in the summer or winter, this ultimate packing list will help make sure you have everything you need for a comfortable, enjoyable stay in the beautiful Tofino.
As Vancouver Island residents, we've visited Tofino plenty of times so we know exactly what to bring. We love visiting the massive sandy beaches, surfing the perfect waves, and exploring the West Coast trails. We just keep coming back!
If there's one thing you should know about Tofino when packing, it's that the weather is unpredictable. One day it might be sunny and warm, while the next could bring stormy weather. So you'll need to be prepared for anything by packing appropriately!
From clothes to surfing gear, we've got you covered in this ultimate packing list for Tofino. You'll know exactly what to pack for your Tofino vacation by the end of this article.
So what are you waiting for? Start packing!
Disclaimer – This post contains affiliate links. We may receive a commission if you make a purchase through these links, at no extra cost to you. Thank you for your support! Learn More.
Essential Things to Pack for Tofino: The Basics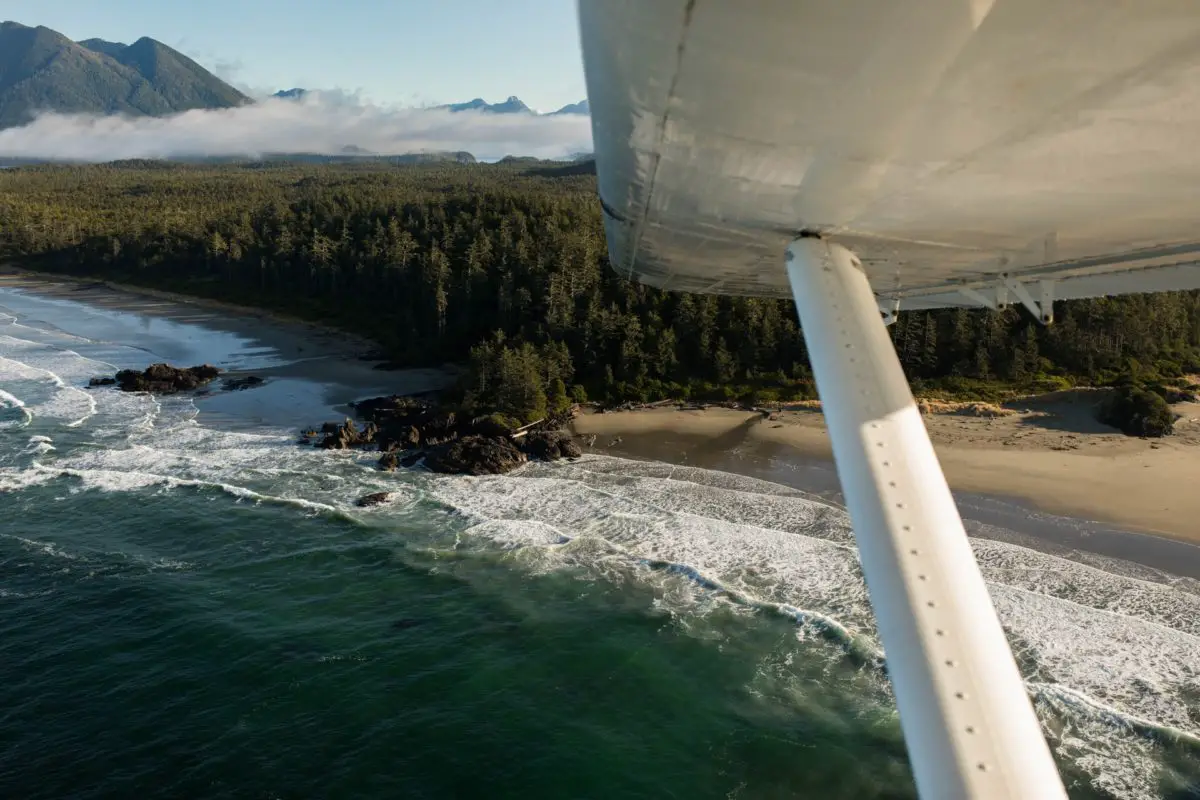 Ready to start packing for your trip to Tofino? Let's start with the basics!
Packing for a trip to Tofino can seem like a daunting task. There are so many different things that you might need. It's hard to know what will be the most essential items and you definitely don't want to overpack!
Luckily, there are a few key items that you absolutely must bring on your trip to Tofino, no matter what. Here are the basic must-have essentials you'll need to pack to have the best vacation in Tofino:
Suitcase – You'll want a good quality suitcase to carry all of your clothes and belongings. We prefer bringing a carry-on suitcase for our vacations. Traveling is so much easier if you don't have to check your luggage! Just make sure that you have enough space for souvenirs. This small 20-inch suitcase is our go-to for traveling. It'll fit in the overhead bins, while also being lightweight and sturdy. It even has built-in TSA compatible locks! If you pack smartly, you'll be able to fit enough for a week or two of travel (depending on how much you bring). Of course, you could give yourself more space with a larger suitcase like this one. It's not a bad idea if you have lots of beach gear.

Travel Backpack – Alternatively, instead of a suitcase, you could use a travel backpack for carrying all your belongings. Backpacks are a great option for traveling because you can carry all of your stuff hands-free. We usually use a suitcase, but if we do travel with a backpack, this Pacsafe travel backpack is our go-to. It distributes weight comfortably across your body and fits the carry-on requirements for most airlines. Also, it has anti-theft features to keep your valuables safe. Alternatively, if you're a backpacker, you can use your camping backpack for traveling. We absolutely love our Osprey 65L backpacks (Women's / Men's). They are so well made and comfortable, even if you cram them full of gear!

Driver's License and Passport – If you're traveling within Canada, you'll need your driver's license to get on your flight to Tofino. Also, you'll have to bring your driver's license if you want to rent a car while you're on Vancouver Island (check out RentalCars.com to find the best rental vehicle prices). If you're traveling from outside of Canada, don't forget your passport too!

Travel Credit Card – You'll need money for food, souvenirs, and activities. Tofino is a relatively expensive place, so make sure you have enough cash on hand. Credit cards are accepted in most places in Tofino. While you can often use cash, you'll need a credit card for rentals, hotels, and other purchases. We recommend using a credit card that gives you travel points or cash back for spending so you can save some money while traveling.

Money Belt or Bra Pouch – Like most of British Columbia, Tofino is a pretty safe place. Just to be careful though, you can bring a money belt or bra pouch if you're worried about your valuables. These can be pretty handy while you're traveling. Plus, they aren't just for keeping your money hidden! You can even wear them while doing everyday things if you find them handy.

Travel Insurance – We always recommend getting travel insurance before any international trip. You never know what could happen, so it's better to be safe than sorry! SafetyWing is a great choice for international travel insurance, particularly if you're planning to travel for longer stretches. They also cover a variety of adventure activities (including surfing) and provide COVID-19 coverage, which is not something that every travel insurance company does.

Lock – While you should be able to safely leave your valuables in your hotel room, you'll probably want a lock if you stay in a hostel. You can also lock up your luggage if necessary. If you're checking in your luggage when flying, make sure to use a TSA-approved lock. However, we don't recommend using a TSA-friendly lock for non-checked luggage or other bags, because the keys for these locks are easy to make and they open every TSA lock!

Masks – If BC has a COVID-19 mask mandate, you'll need to bring a mask. Airports may also require masks. We prefer reusable masks because they are much more environmentally friendly. You might also want to bring some testing kits, just in case. Obviously, this decision is up to you (and what's legally required).
What Clothing to Wear in Tofino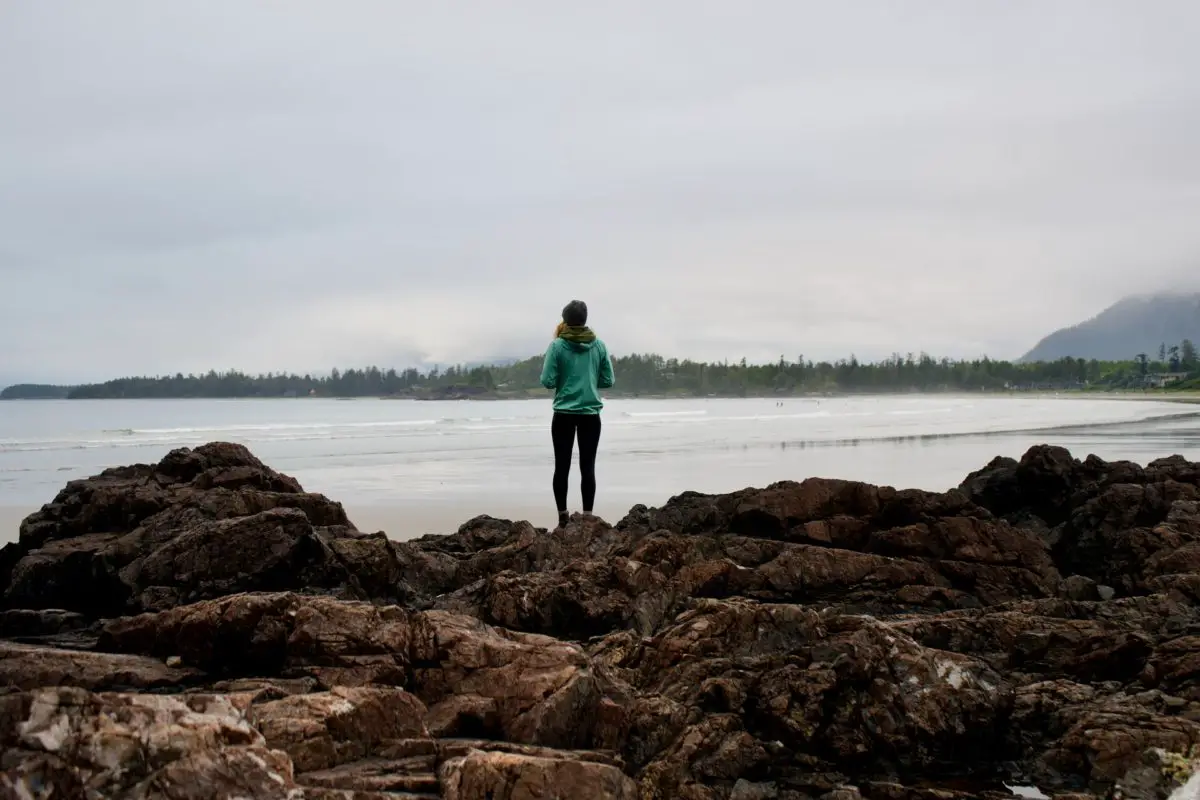 Figuring out what clothing you'll need for a vacation is always one of the hardest parts of packing. You never know what the weather is going to be like and you don't want to be caught unprepared!
When traveling to Tofino, you'll need clothes for all weather conditions. The weather in Tofino is unpredictable, even in the summer. Be prepared for anything by packing quick-drying clothes for both warm and cold weather, as well as rain gear! Also, be sure to bring plenty of layers.
Generally, Tofino is a casual place, so pack accordingly. With a laid-back atmosphere, casual attire is quite acceptable in most places. You can dress up if you want to, though!
Here are a few key clothing items that we recommend adding to your packing list to make your trip to Tofino as enjoyable as possible:
What Footwear to Pack for Tofino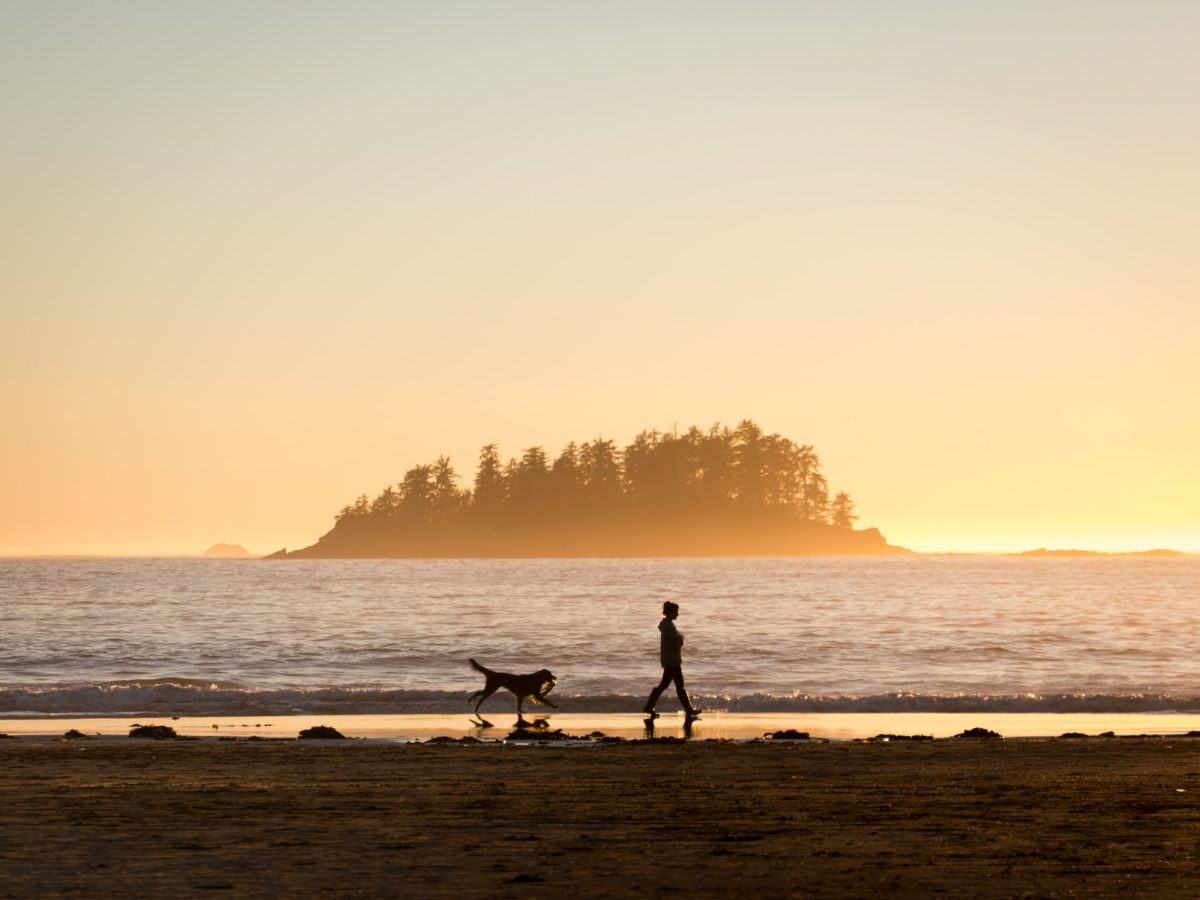 You'll want appropriate footwear to hike in the forests around Tofino, walk on the beach, and more. Make sure the shoes that you bring are comfortable and versatile so you can enjoy your time here to the fullest.
If you're flying to Tofino, you may need to limit how many pairs of shoes you bring. They take up a lot of space in your suitcase!
Base your footwear decisions on the time of year that you're traveling, as well as your planned activities. You don't want to overpack, but you also need to be prepared.
If you're just hanging around the beaches, sandals and some comfy shoes will work. Those who're planning hiking adventures will need to find a way to cram hiking boots into their luggage. And, in the winter, some waterproof footwear will make a huge difference.
Here's the footwear you should add to your Tofino packing list:
What Electronics to Pack for Travelling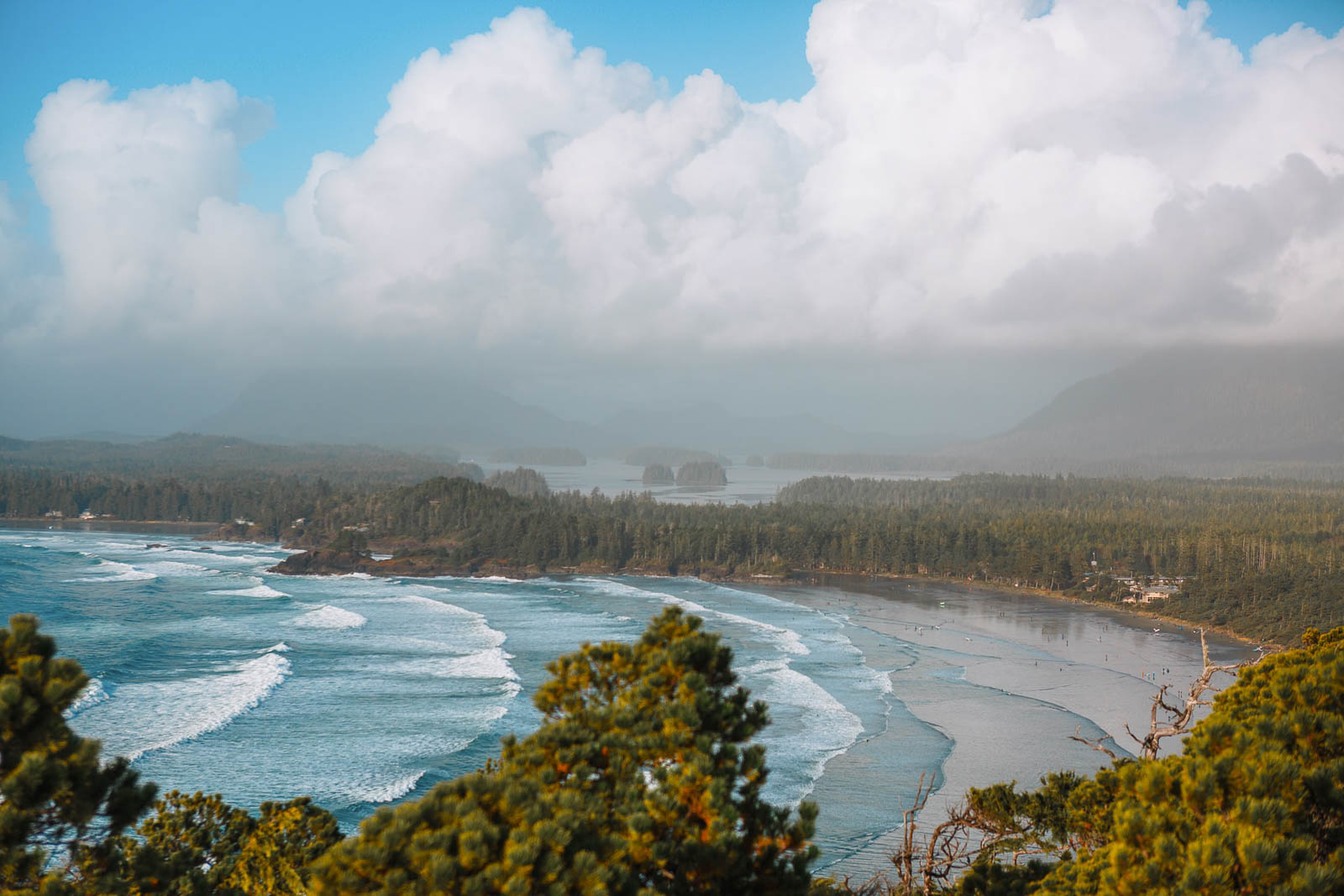 While you don't want to be glued to your electronics during your Tofino trip, you'll also want to pack a few things for entertainment in your downtime, to stay connected, or take photographs.
Make sure that you keep an eye on any electronics you bring on your trip. Don't let them out of your sight! While Tofino is a relatively safe place to stay, anything can happen while traveling, especially in airports. To keep your electronics safer, use backpacks that open on the back instead of the front or lock the zippers.
Here are some of the electronics that we bring on trips to Tofino:
Cell Phone and Chargers – Don't forget your cell phone and its charger! You'll want to be able to keep in touch with your family and friends (and take plenty of pictures).

Travel Camera – With all of the natural beauty in Tofino, you'll want to document your trip! So don't forget to pack your camera, the battery, memory cards, and some extras. We currently shoot on a Canon EOS 5D Mark IV Full Frame DSLR and while the price can be a bit daunting, photography with a professional camera like this one is life-changing. Plus, we love wildlife photography and this is one of the best cameras out there for that. We highly recommend this beast of a camera, and all of our photos are taken on it! If you're looking for something more budget-friendly and compact, a good option is a pocket-sized Canon PowerShot.

Camera Lenses – We don't leave home without a few camera lenses. Our camera lenses of choice are the Canon EF 100-400mm f/4.5-5.6L II (for extra zoom, we also attach a 1.4X extender to this lens) for wildlife photography and a Canon 16-35mm f/4L lens for landscape photography. Make sure whatever lens you pick fits your camera type (e.g. full frame, crop sensor, mirrorless, etc) and brand. If you want a multi-purpose lens for traveling, the Canon 24-105mm or Nikon Nikkor 24-120mm are great choices.

Tripod – A tripod is often the difference between an okay photo and an amazing one. They're great for taking low-light photos and for setting up your camera to take photos of you and your friends on the beach. The UBeesize tripod works well if you need a lightweight tripod for your cell phone. If you have a big camera, make sure to get something sturdy, like a Manfrotto Element. For people who like to take photos on the go, a monopod (like this one) is also a good option.

Camera Bag – All of your camera gear is an investment so you need a good quality camera bag to carry it all in. We have a few different camera bags, depending on the situation. For adventuring, we prefer a camera backpack like this Lowepro ProTactic 450, which is a safe spot for your camera as well as other items (like your lunch). Make sure that the backpack doesn't open from the front, to prevent your camera equipment from being stolen. It should also have a rain cover, just in case of bad weather. If you're just carrying your camera around town, a top-loading shoulder bag is also a good option.

Memory Cards and External Hard Drive – Don't forget extra SD cards for your camera! You'll want to be able to store all of those beautiful photos you're going to take. We also recommend bringing an external hard drive to store all of your photos and videos. If you take a lot of photos, you'll find your camera and laptop storage filling up quickly! This SanDisk 1TB SSD external hard drive is perfect for traveling. It's super portable and barely takes up any space in your luggage.

External Battery Pack – Bringing a portable battery charger is always a good idea when traveling. You'll probably drain your phone battery fast if you're taking pictures all day. An external battery (like this Anker PowerCore Slim) makes it so you don't have to return home to recharge your devices. Also, it's useful if you use your phone a lot to watch movies on the airplane or while waiting around in the airport.

Laptop and Laptop Case – If you need to stay connected while you're in Tofino, make sure to bring your laptop and the charging cable. During downtime, it's nice to have a computer to watch shows or browse the internet. Also, you should bring a laptop case to protect your computer. Laptops will get bumped around and damaged easily while traveling if you're not careful. A good-quality laptop sleeve adds some much-needed protection for your computer so you don't have to worry as much while traveling.

GoPro – With all of the outdoor activities available in Tofino, a GoPro is a great way to capture your adventures. We recommend the GoPro Hero10, but many of the earlier versions will also do the job. If you plan on surfing, you'll also need a surfboard attachment and a protective casing for your GoPro. Alternatively, you can use a GoPro Mouth Mount, although we don't like these as much as simply attaching the camera to your board.

EBook Reader – We do prefer reading physical books, but nothing beats having an entire library at your disposal while traveling. E-book readers (like a Kindle Paperwhite) are great for vacations, especially if you're a fast reader. Books take up a lot of space in your luggage so you'll be limited in how many you can bring. For a beach vacation where you might be reading on the beach all day, you might speed through a few books!
Toiletries & Beauty Travel Essentials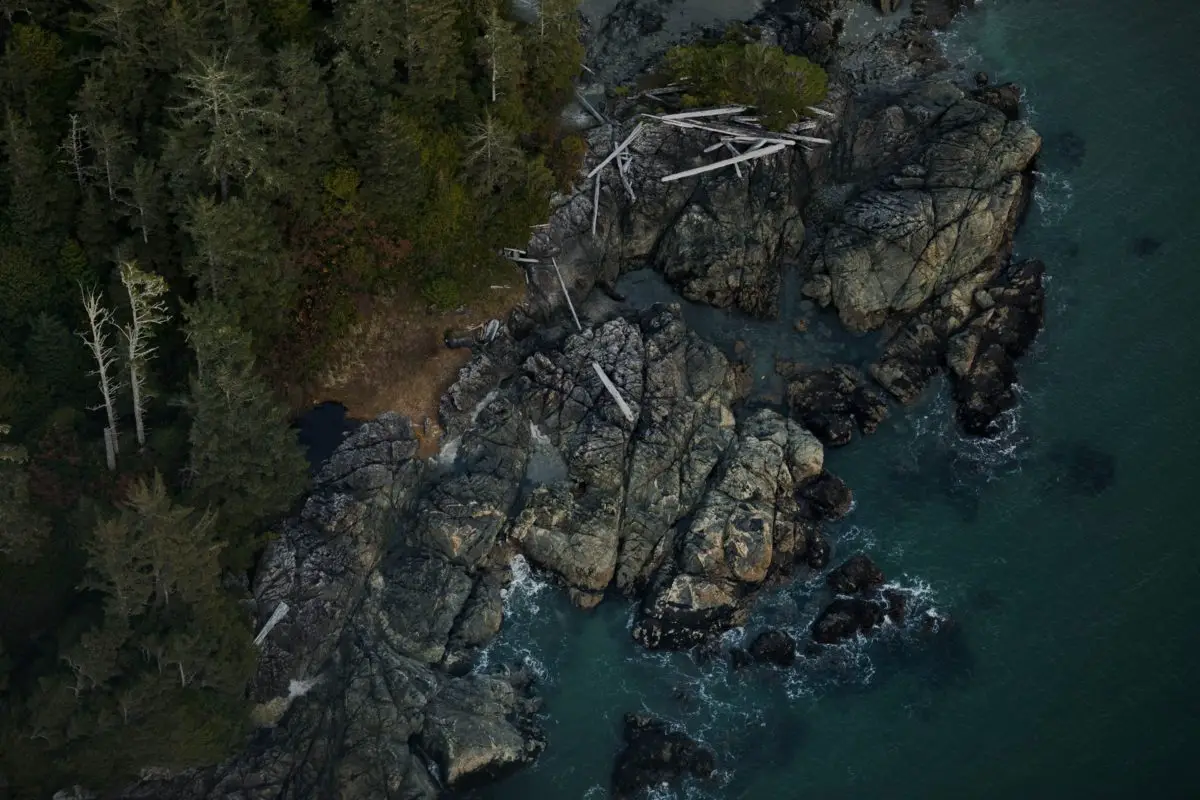 When packing for your trip to Tofino, don't forget to pack your toiletries and beauty essentials. If you only have carry-on luggage, make sure to pack travel-sized toiletries that are under 3.4 ounces (100 ml). You don't want to have to throw out anything while going through security – that's no fun!
If you're planning on surfing, keep in mind that you'll be in and out of the water pretty often. It can be quite hard on your skin and hair. You'll need lots of moisturizer to counteract the saltwater.
While it's easiest to be prepared, don't worry if you forget something! There are stores in Tofino where you can purchase whatever toiletries you've forgotten.
You'll need all the basics when heading to Tofino. Here are the items we recommend bringing:
Essential Health Items
Tofino is full of fun outdoor activities, but any adventuring also comes at the risk of injuries. Also, traveling is hard on your body at times, like sitting on long flights or eating new foods. Be prepared for anything by bringing essential health items and medicine to stay healthy. Also, we recommend purchasing travel insurance – just in case!
Here are the essential health items that we recommend adding to your Tofino packing list:
First Aid Kit – If you plan on doing any backcountry adventuring, it's important to pack a first aid kit just in case of emergencies. You can buy a pre-made first aid kit or make your own. If your kit has scissors or other sharp objects, it'll need to go in your checked luggage.

Prescription Medication – If you take any prescribed medication, bring enough for your entire trip. You don't want to regret not bringing your meds like an EpiPen or inhalers! Also, if you're on birth control, don't forget to bring it!

Stomach Medicine – Tummy trouble ruins a vacation. If you're prone to getting stomach aches or travel sick, pack some stomach medicine, like Imodium or Pepto Bismol. Antacids are also a good idea if you get heartburn (you'll probably be eating out lots). There are drug stores in Tofino, but it's better to be prepared. Trust us, you don't want to have to go buy medicine when you're already stuck by the toilet…

Painkillers – Don't forget to pack some painkillers, like ibuprofen or acetaminophen. You never know when you might need them! We get pretty regular headaches and can't travel without some sort of pain medication. It's also nice to have if you get sore from sitting through a long flight.

Bandaids – Bring a few bandaids in case you get any cuts or scrapes. You don't want to bleed everywhere if you scrape your knee while tide pooling!

Antihistamines – If you're allergic to anything, bring some antihistamines with you. Sneezing all vacation from allergies is never nice! It's a good idea to have some long-lasting allergy medicine (like Claritin) if you'll be spending the day outside, especially if you have environmental allergies. Benadryl is also a handy way to fall asleep at night if you're staying at a hostel (it has the same ingredients as some sleep medicines).

Tissues – Don't leave home without a travel pack of tissues! You never know when you might need them.

Bug Spray – Mosquitos aren't too common in Tofino (like most of Vancouver Island), but there are black flies in the summer. Personally, we find black flies more annoying than mosquitoes! Pack a travel-sized bottle of bug spray to ward off any annoying biting insects (but don't worry too much if you forgot it).
Extra Things to Bring on the Plane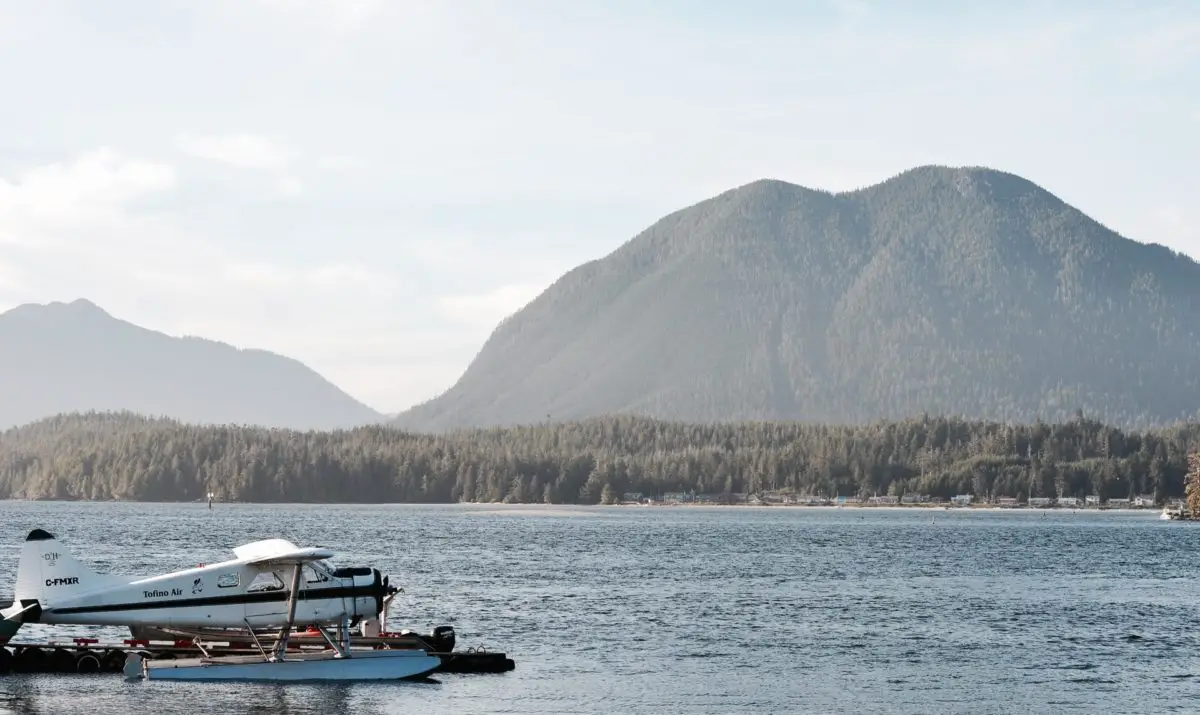 Long flights suck. For those traveling in BC, the trip isn't too bad. But, if you're visiting from across the country or internationally, you're in for a longer flight. Luckily, there are some things to bring on the plane that make the experience much more tolerable!
If you have a long flight to Tofino, bringing a few extra things to keep you comfortable and happy on the plane will make a huge difference. Here are some extra things to bring on the plane to help survive the long trip:
Tofino Surfing and Beach Packing List
Tofino is all about the sun, sand, and surf. So, of course, you'll need to be ready for days at the beach or riding the waves!
You don't need to own all your own gear to go surfing in Tofino. Most of the gear you can rent from one of the local surf shops. However, you can bring your own if you want to.
We've listed what you need to pack for Tofino if you plan to bring your own gear. If you don't already have surf gear, check out our essential surfing gear list for BC.
Swimsuit (Women's / Men's) – You'll need a swimsuit (or two) if you want to relax on the beach, soak in the hot tub, or go surfing! While you can try swimming in Tofino, don't forget that the water is quite cold (even in the summer). You'll probably want a wetsuit if you plan on doing any swimming!

Wetsuit (Women's / Men's) – Tofino's water is notoriously cold, even in the summer! A good wetsuit will help you enjoy your time in the water, whether you're surfing or swimming. Most people surf in a 5/4 mm hooded wetsuit (yes, you'll need a hood), but some surfers get away with a 4/3 wetsuit in summer if they don't get cold easily. Wetsuit rentals are available in Tofino but if you want to buy one, we recommend an XCEL Infiniti 5/4mm Hooded Fullsuit (Women's / Men's). It does a great job of keeping you warm!

Beach Towel or Surf Poncho – You'll need to pack a towel for the beach! There are plenty of great sandy beaches for sunbathing and surfing in Tofino, like Cox Bay, Chesterman Beach, and Long Beach. Whether you want to swim, sunbathe, or surf, you'll want a towel to lay on or dry off with. Also, if you like to surf, a surf poncho is a great alternative to a towel. Wearing them like a shirt makes it easier to change in and out of your wetsuit instead of struggling to hold your towel up.

Surfboard – If you're planning on surfing in Tofino, you'll need to rent or bring a surfboard. There are plenty of great surf spots in Tofino, so you're sure to find the perfect waves. There are also lots of surfboard rental shops in Tofino, so don't worry if you don't own your own!

Surf Booties – Don't let your feet freeze while surfing! You'll need a good pair of surf booties (like these O'Neill Round Toe Booties) to keep your toes warm in the cold water. Something 3 to 7 mm should do the trick. If you rent wetsuit gear, the surf booties will come with them.

Neoprene Gloves – Your hands will get cold while surfing, even in the summer. So, make sure you pack a pair of neoprene wetsuit gloves to keep your hands nice and warm. Something between 2 to 5 mm should be sufficient. Don't go too thick – you'll lose all your dexterity! Bring your own pair or rent them with your wetsuit.

Surfboard Leash – One of the most important things to pack for a Tofino surf trip is your surfboard leash. A good surf leash keeps you connected to your board and stops it from washing away in the waves. The surf leash cord should be between 5 to 7 mm thick, and about as long as the surfboard you use. We recommend using a reliable brand like Dakine to ensure you don't lose your surfboard in the ocean.

Surf Earplugs – Cold water surfers must protect their ears from a condition called "surfer's ear" (aka exostosis). Surfer's ear is caused by prolonged cold water exposure that causes abnormal ear bone growths, leading to infections, pain, and loss of hearing. The condition is only reversed by surgery, but luckily, it is easily prevented by wearing earplugs that protect your ears. We like Creatures of Leisure SurfEars because they effectively block the cold water and wind, while still allowing you to hear. Cheaper earplugs are hard to hear through, making you less aware of your surroundings. However, if you want something less expensive, Mack's AquaBlock Earplugs will do the trick.

Cold Water Surfboard Wax – You'll need cold water surfboard wax for your board if you want to stay on it! Wax helps you grip your surfboard so you don't slip off while surfing. It's important to use temperature-appropriate wax so it doesn't melt off the board or harden too much. Because Tofino has cold water (under 15°C / 60°F), you'll need cold water surfboard wax, like Sticky Bumps cool-cold surf wax. This type of wax does a great job of staying grippy while not hardening too much in the cold water.

Surfboard Bag – A surfboard is a pretty big investment, so protect it during your travels. Make sure to buy a bag that fits your surfboard properly.

Surf Watch – Timing is key when surfing. Pay attention to what the tides are doing and you'll get the perfect waves. Surf watches (also called tide watches) help you track the time, tides, your activity levels, and ocean conditions like wave height. A Garmin Instinct Solar Surf Smartwatch is a great investment if you love surfing. Alternatively, wear a waterproof watch to track the time.

Snorkeling Gear – Want to try snorkeling in Tofino? There are gear rental shops in town, but you also can bring your own set of snorkel equipment. You'll need a full wetsuit, snorkel mask, and flippers.
Other Travel Accessories for Tofino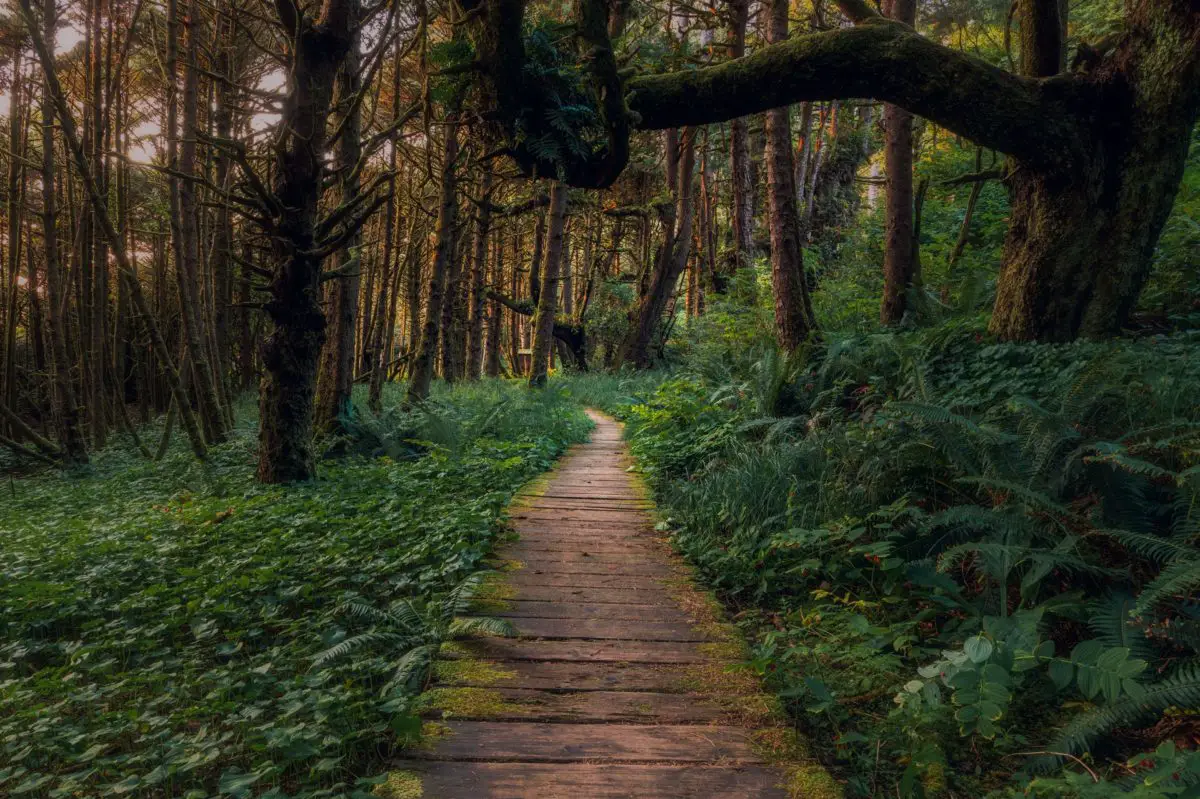 There are a few other travel accessories that will be useful to bring to Tofino. Here are some suggestions on what else to pack for Tofino:
Where to Stay in Tofino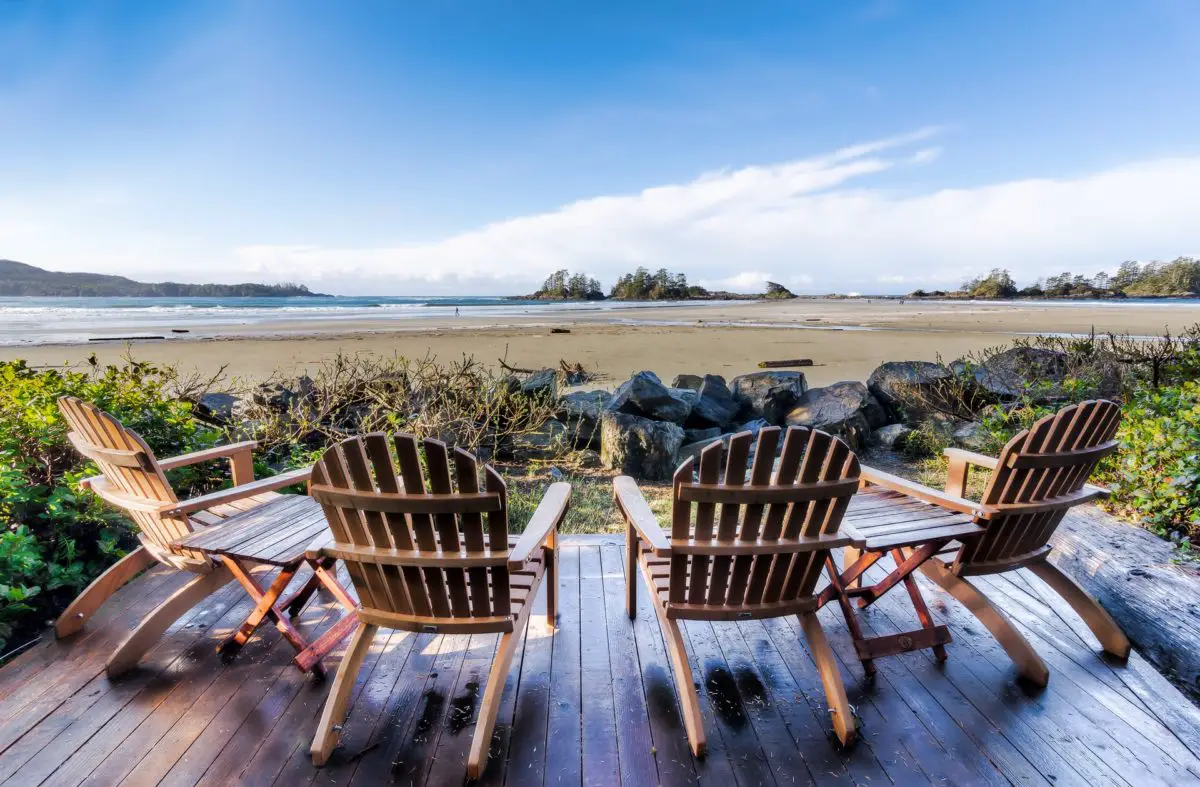 Before you figure out what to pack for Tofino, you need to start planning your trip! Tofino is an incredible place with something for everyone. So whether you're looking for a luxury resort or beachfront suites, you'll find it here.
Tofino has lots of amazing hotels, so picking the best places to stay can be difficult. Here are a few options for accommodations: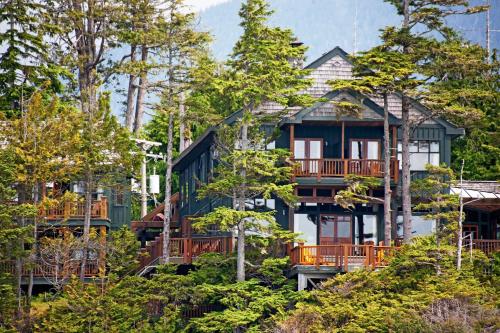 One of the best luxury, oceanfront resorts in Tofino is the Middle Beach Lodge. Nestled in lush rainforest, this beautiful property features two private beaches, upscale rooms, and impressive views. There are even tree houses you can stay in!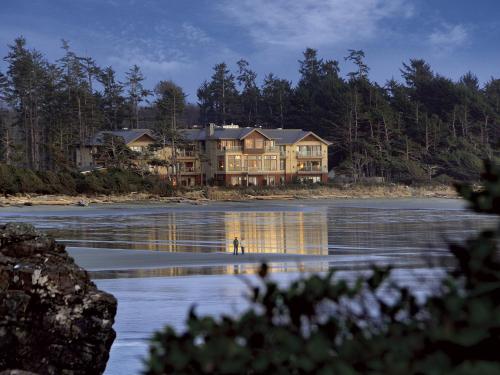 Long Beach Lodge is another amazing option if you want to stay at a luxurious beachfront resort. Right on the water, this boutique lodge resort offers rainforest cottages, penthouse suites, and waterfront rooms. Plus, they even offer on-site surfing lessons and rentals.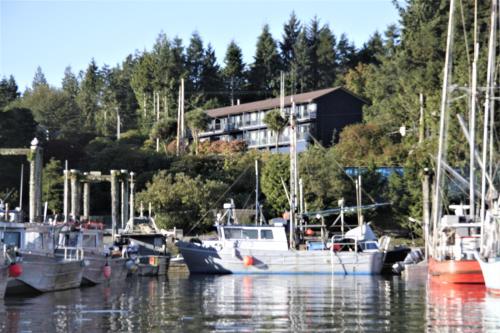 Don't want to spend a fortune on a room? A good mid-range hotel option is the Tofino Motel Harborview. Here, you get private rooms at a slightly more affordable price (for Tofino). Plus, the rooms are still quite nice and feature balconies that overlook the marina and Clayoquot Sound.
Whalers on the Point Guesthouse / Tofino HI Hostel has the most budget-friendly accommodations in Tofino. If you don't mind the basics or sharing a room, this hostel is a great way to save money in Tofino. Choose between shared dorm rooms or a private room with shared bathrooms.
Weather in Tofino
Knowing what the weather is like in Tofino will help you decide exactly what to pack for your vacation.
Tofino is a beautiful town situated in a temperate rainforest climate on Vancouver Island, which means that it experiences mild weather conditions year-round. It never gets too hot and it never gets too cold.
Winters in Tofino are relatively mild, with average temperatures ranging from 4-7 degrees Celsius. However, the town does receive a fair amount of rainfall, so visitors should be prepared for wet weather conditions.
Spring and summer are the best times to visit Tofino, as the weather is warm and sunny. However, even during these months, it's important to pack rain gear. Rain showers can occur at any time!
Overall, Tofino weather is mild but unpredictable. Summers are warm and winters are rainy. Luckily, our packing list for Tofino covers all kinds of weather conditions, in both winter and summer, to help you stay prepared!
What to Do in Tofino
Now that you know what to pack and where to stay in Tofino, it's time to decide what things you should do on your vacation!
Tofino is an excellent destination for nature lovers and outdoor enthusiasts. The town is surrounded by stunning scenery, including towering forests, mist-covered mountains, and massive sandy beaches.
Surfing is what Tofino is famous for. With incredible cold-water wave conditions, you won't find better surfing elsewhere in Canada! Even if you don't know how to surf, it's worth giving it a try. Some of the best surf beaches include Chesterman Beach, Long Beach, and Cox Bay. These are also beautiful and great for sunbathing!
While Tofino is best known for its surfing, there are plenty of opportunities for other activities like hiking, biking, kayaking, and more. Pacific Rim National Park offers plenty of nature to explore, and the Clayoquot Sound has some incredible sea kayaking.
Tofino is also a great place to relax and enjoy the laid-back lifestyle. Whether you're looking for adventure or relaxation, Tofino is the perfect destination!
Top Travel Tips & Resources for Tofino, BC