Looking for the perfect gift for someone who loves foraging, wildcraft, and bushcraft? Chances are, if you're not a forager yourself, you might not have a good idea of what gifts to get your loved one. Don't worry – we're here to help!
Luckily, we've put this ultimate foraging gift guide together to help you pick the perfect gifts for your forager friend. Some of the gifts on this list are practical for foragers and wildcrafters, while others are just decorative and fun. Either way, the presents on this gift guide for foragers are unique and will make your nature-loving friend quite happy!
Practical Gift Ideas for Foragers and Wildcrafters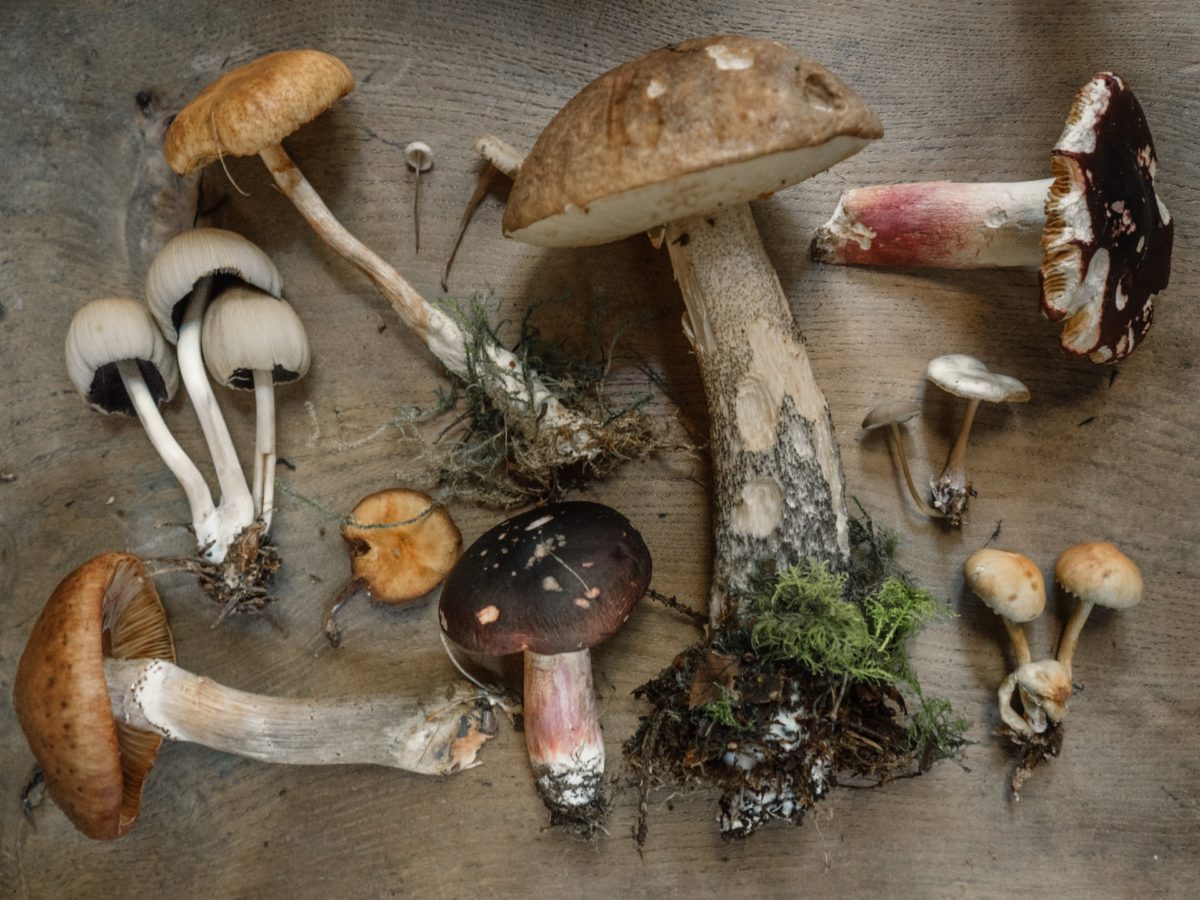 Does your foraging friend prefer practical gifts? Here are some ideas for foraging tools, gear, and equipment that your loved one can use!
Wicker Foraging Backpack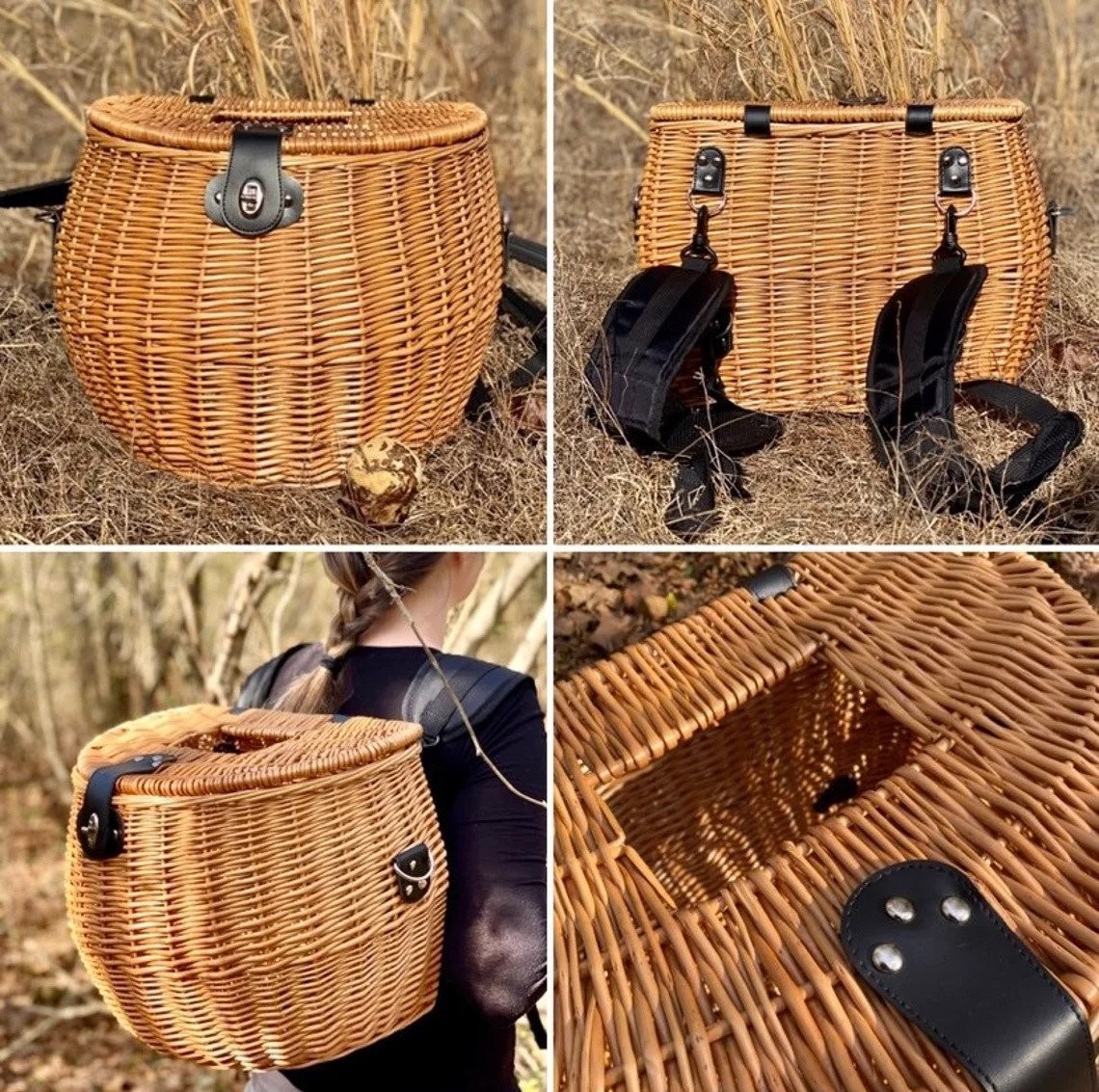 Hunting mushrooms or other foraged foods is made so much easier with a wicker basket backpack. This convenient foraging backpack stores plenty of wild foods, from berries to fungi. You can walk through the forest carrying your treasures on your back, conveniently hands-free. And, you don't even have to open the backpack to drop in your finds – just use the hole in the lid!
The wicker of this foraging basket backpack is one of the best ways to spread mushroom spores as you wander around the forest. That means there will be plenty of future mushrooms! Also, the wicker allows air to flow through the basket, which keeps your wild foods fresh.
Don't plan on foraging too much? Try this smaller wicker backpack, which is the perfect size for foragers who don't need as much space. This basket pack is much more compact and great for smaller amounts of berries, herbs, mushrooms, or other finds.
Canvas Foraging Bag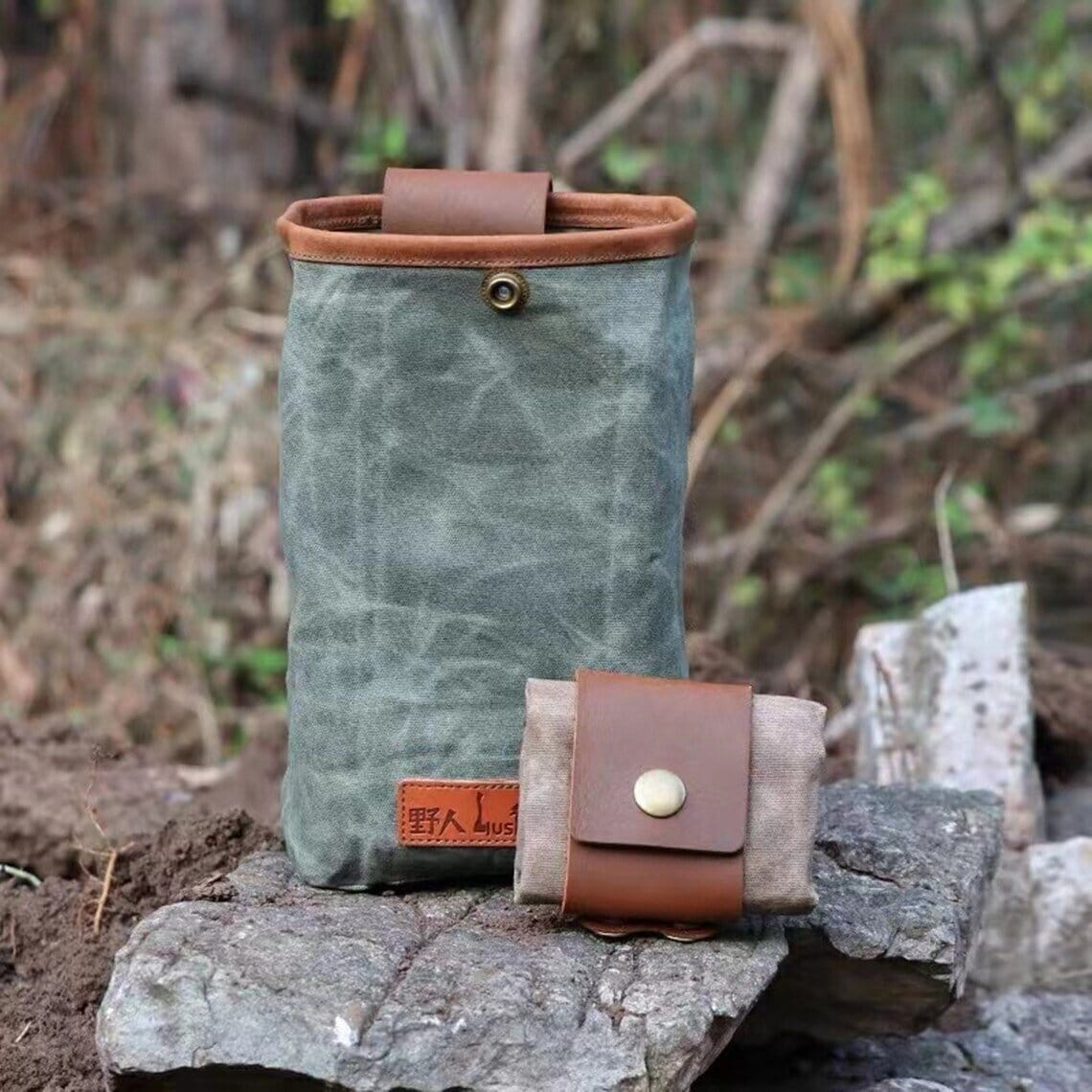 Every forager needs something to put their wild food treasures in while they're searching through the woods. Backpacks hold a lot of foraged food but they can be inconvenient if you need to access them often. And, baskets and buckets need to be carried by hand.
The solution?
A foraging pouch that hangs from your belt!
We love using this canvas foraging bag for collecting mushrooms, berries, and other smaller wild edibles. The bag conveniently clips onto your belt so you always have easy access to it. Even so, the pouch is designed so your foraged foods won't spill out if you bend over.
When you aren't foraging, the bag rolls up nice and small. Plus, it's made of waterproof canvas so if it starts raining, you don't have to worry!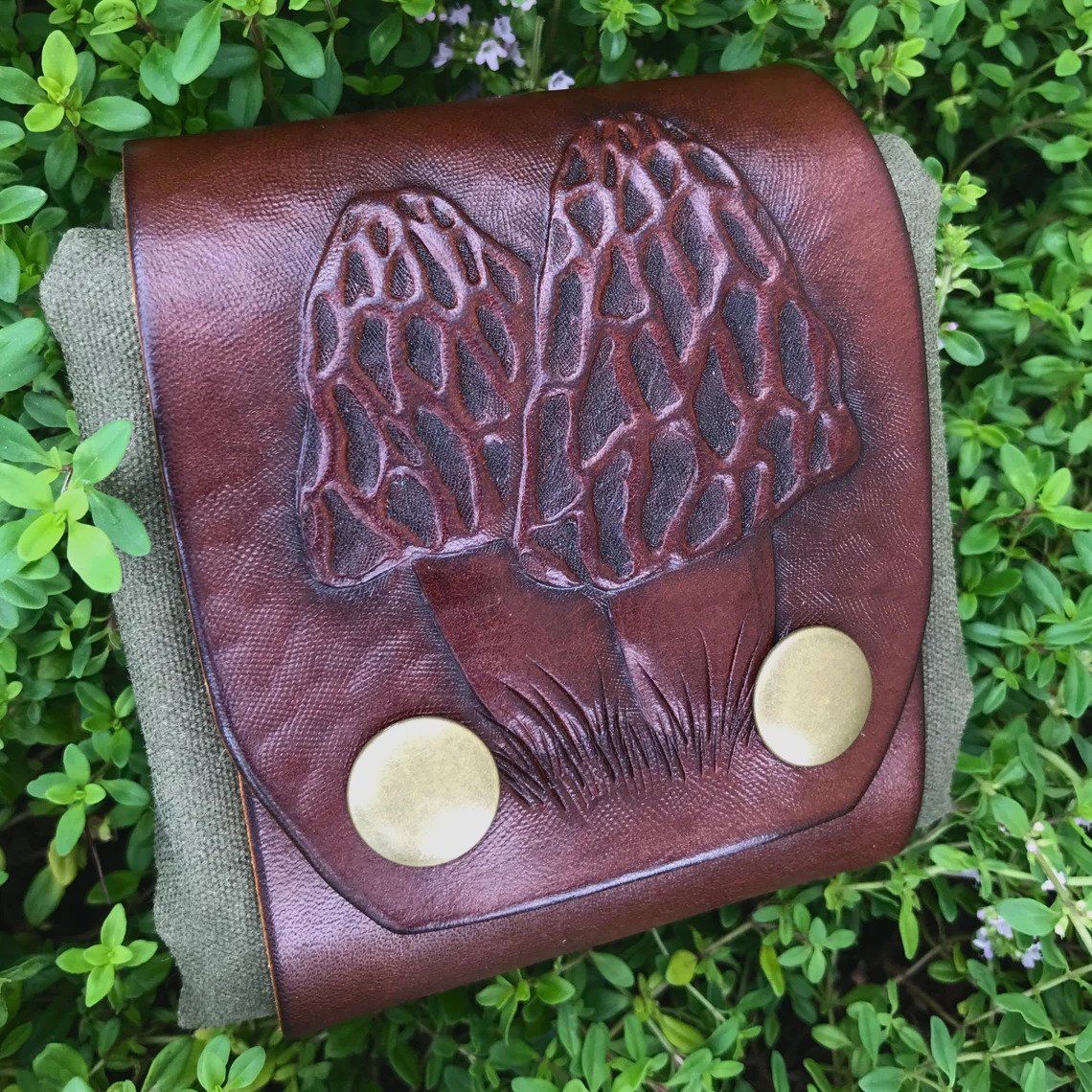 Don't mind spending a bit more? This handmade foraging canvas pouch has beautiful hand-tooled botanical and fungi designs embellishing the leather. Choose between morels, fiddleheads, echinacea with a cute bumblebee, chanterelles, button mushrooms, or an oak leaf with an acorn!
Herb Scissors and Sheath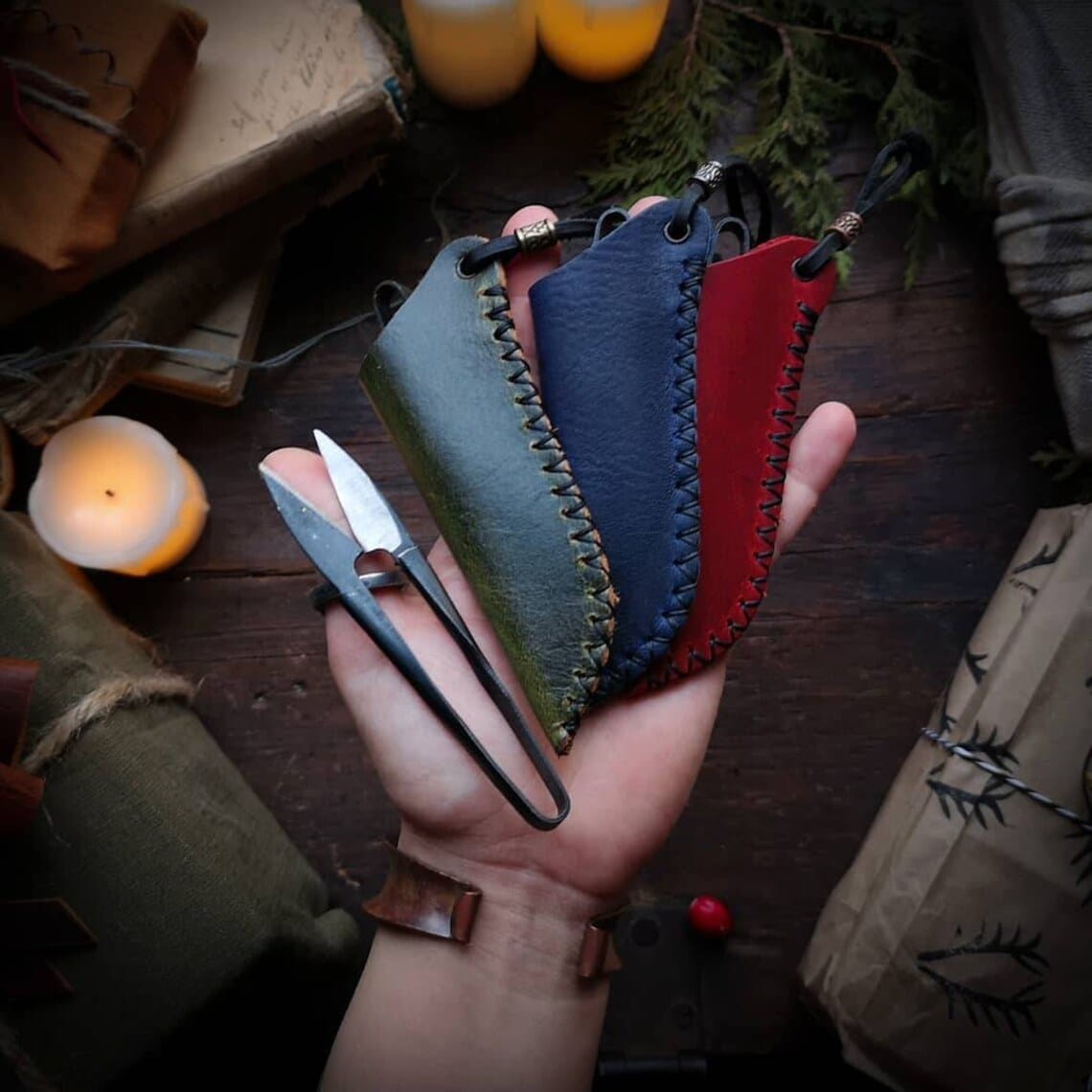 Herb scissors are handy little tools that don't take up too much space in a foraging kit. You can hook the sheath onto your bushcraft bags so the scissors are always accessible!
These useful little clippers are perfect for cutting sprigs of herbs. They won't be able to handle tough branches like pruning shears, but they'll work great for most other tender plant parts.
These herb scissors come with a colorful leather sheath. Pick your gift recipient's favorite color to personalize the present.
Mushroom Knife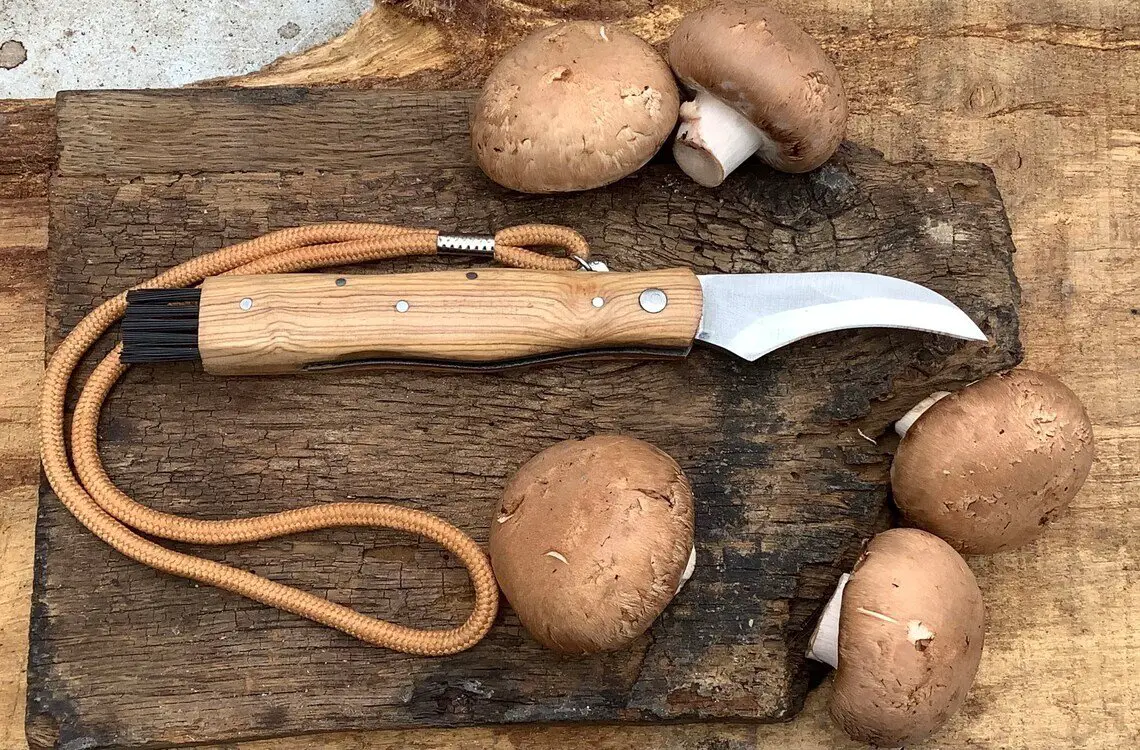 Does your gift recipient love mushroom foraging but they don't have the right tools? If so, a mushroom hunter's knife is the perfect gift for them!
Foraging is so much easier with a good-quality mushroom foraging knife. The stalks of mushrooms are delicate, requiring a sharp blade to cut through them without causing damage. The curved blade helps you get into small spaces. And, you can clean off any extra dirt with the brush on the handle.
You don't need a large knife for harvesting mushrooms. The classic mushroom foraging knife is an Opinel No. 8 Mushroom Knife. Many mushroom hunters swear by the traditional style of an Opinel!
If your friend prefers handmade items, here's an excellent stainless steel mushroom hunter's pocket knife. Also, add on a beautiful leather sheath to hold and protect the knife.
Pruning Shears or Kitchen Scissors
A good quality, sharp pair of pruning shears or kitchen scissors make a big difference in harvesting branches, bark, roots, and other vegetation for medicinal or food purposes. Lots of plants will be difficult to pick for wildcrafting without some sort of clippers!
Some of the best pruners out there for foraging and gardening are Felco F2 classic shears. These all-purpose pruners work great in most situations and are the perfect addition to any foraging kit. There are also more compact or cheaper versions, as well as pairs for left-handed people.
While Felco pruning shears aren't the most inexpensive pair, they are durable and long-lasting. The company even sells replacement parts, from new blades to screws. If taken care of, these gardening shears will last for decades!
Gardening Gloves
For foragers who like harvesting plants like stinging nettle, gardening gloves would be a very useful gift. A good pair of work gloves will protect hands from painful thorns, nettle stings, brambles, and more.
We love these well-made Ozero leather work gloves for foraging. They reliably keep our skin safe, no matter what wild foods we're foraging. Plus, the color makes them stand out if you drop them in the green vegetation.
Leather gloves are the best choice when buying gloves for your foraging friend. Pick a pair of gloves that is flexible, breathable, and well-fitting.
If your gift recipient isn't a fan of leather, try some Digz gardening gloves which use faux leather and spandex. While this fabric won't block as much as leather, it'll still help protect a forager's hands. Keep in mind though that tough thorns and thistles could still pierce through the fabric of these gloves.
Swedish Berry Picker
Does your foraging friend like picking berries? If so, get them a Swedish berry picker!
This ingenious tool helps speed up berry picking with a metallic comb that removes berries effortlessly. Foragers can use this unique berry picker to collect blueberries, elderberries, huckleberries, currants, cranberries, and more!
The berry picker tool holds a lot of berries, so it doesn't need to be emptied after each comb. Plus, the container is designed to prevent berries from falling out after. These features make berry picking so much more efficient!
Maple Tree Tapping Kit
Does your gift recipient love maple syrup? If so, have they ever tried making their own?
This delicious but expensive syrup is surprisingly easy to make. With a maple syrup tree tapping kit and some patience, a well-equipped forager can make their own maple syrup. It'll taste even better than the stuff you find in the grocery store!
This maple tree tapping kit only makes sense as a gift if the recipient lives in the right area with the right climate, though. They'll need to have access to mature maple trees (sugar and black maples are the best).
Also, tree sap only flows when temperatures drop below freezing at night and rise above it during the day. So, you won't be able to tap trees for syrup somewhere with temperatures that never drop below freezing!
Hori Hori Knife
A Hori Hori knife makes a fun addition to any foraging and bushcraft kit. If your forager doesn't have one yet, you should consider gifting them one!
This unique tool is like a knife, saw, and shovel combined into one magical, incredibly useful tool. The multipurpose design makes it perfect for anything and everything, from digging to cutting to pruning.
A Hori Hori knife is great for foragers who don't want to carry much on their adventures. The serrated edge is perfect for sawing. The sharp edge is great for slicing. The blade is curved, allowing you to also use the Hori Hori like a small hand shovel. And, the scale on the blade makes measuring easy, too!
The stainless steel of this blade keeps it from rusting, even if you use it in soil frequently. The tang handle has a protective handguard that keeps hands safe from accidental cuts. Overall, it's an awesome tool for harvesting wild foods.
Clam Digging Equipment
Does your loved one live near the ocean and love eating shellfish? If so, some clam digging equipment could be a fun addition to their foraging kit!
Digging up clams is easy with the right tools. A claw clam rake helps separate clams from the sand quickly. You could also get your gift recipient a shellfish bag to hold their foraged foods.
A Danielson Clam Gun would also make a great present if your loved one lives in an area with razor clams. These clam diggers work much better than a shovel. Plus, they're fun to use!
Kitchenware for Foragers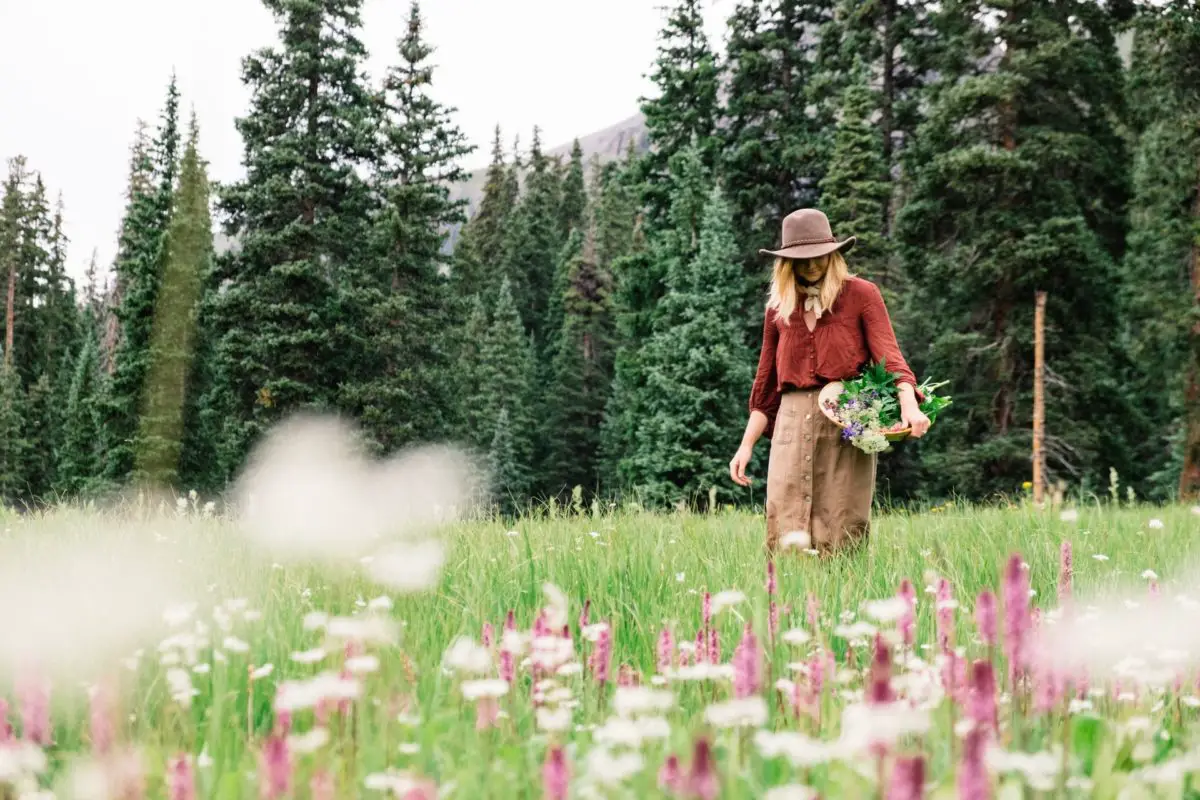 Foragers don't always have all the kitchenware they need to prepare and preserve their wild foods. Why not fix that problem by gifting them some kitchen supplies? Here are some ideas.
Foraging-Themed Coffee Mug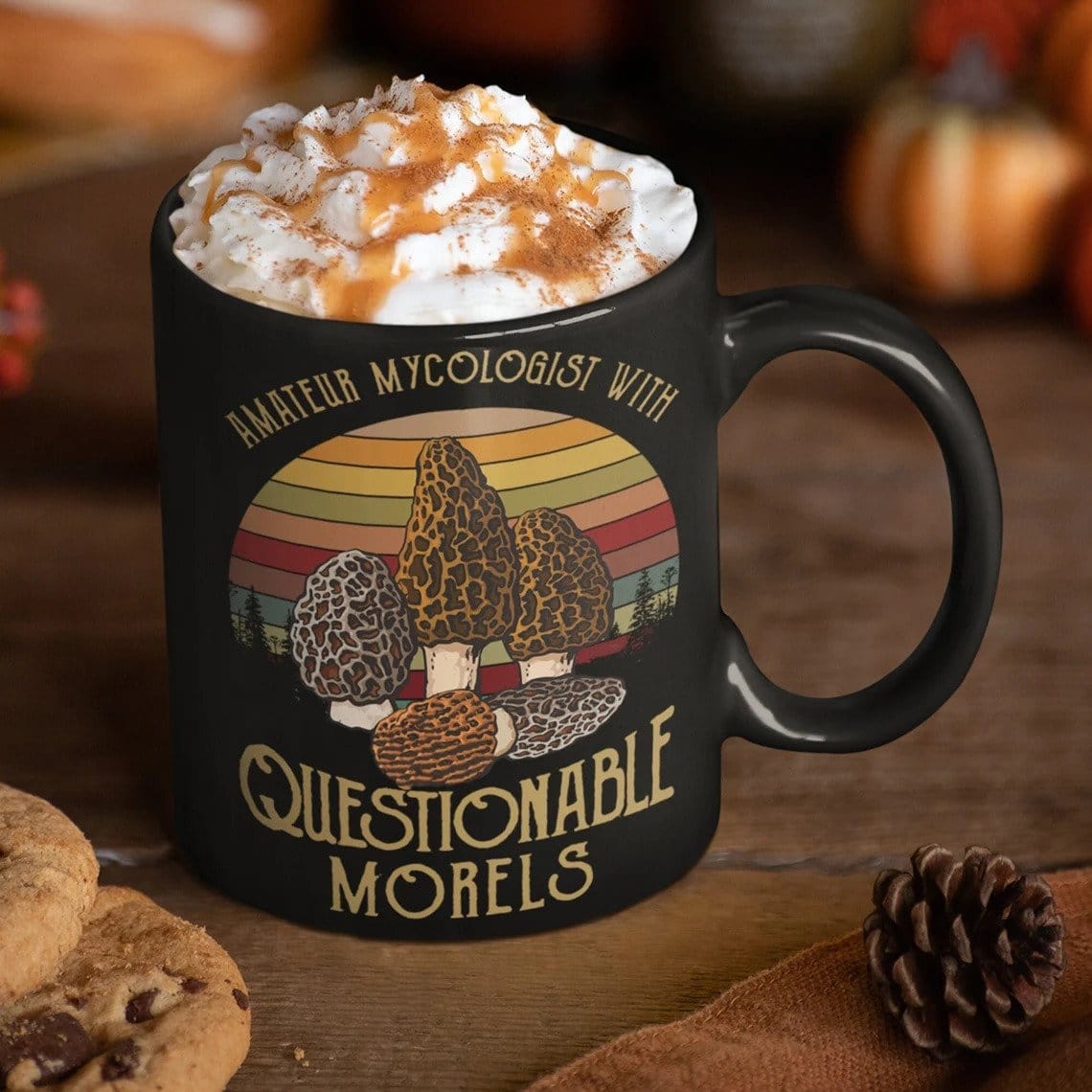 Who doesn't love tea or coffee? If your loved one enjoys sipping at a hot drink, then surprise them with a foraging-themed coffee mug!
For pun lovers, this Amateur Mycologist With Questionable Morels mug is a great choice. Everyone knows that fungi make for excellent puns!
Another great option is this coffee mug featuring a frog sitting on a mushroom. We love how adorable the frog is, and the mushrooms tie into the foraging theme.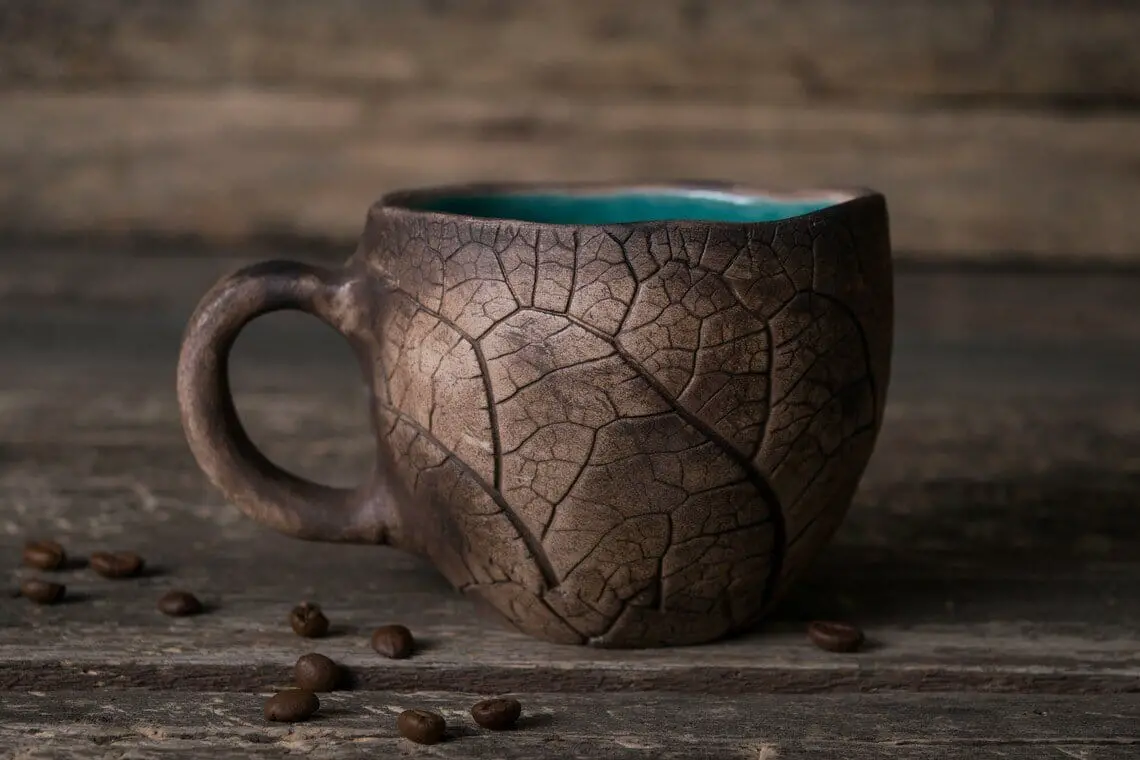 For a one-of-a-kind gift, get your loved one this handmade ceramic mug with a leaf impression. This incredibly unique, high-quality cup looks amazing, with an earthy outer feel and a vibrant interior. We would replace all of our mugs with this beautiful pottery if we could afford it!
If your forager wants to bring a hot drink into the forest while searching for wild foods, this mushroom-themed thermos or forest tumbler would work perfectly. It'll keep their drink warm while showing off all the unique shapes and colors of different mushroom species.
Foraging Recipe Books
Good recipes for wild foods are often hard to find. Not everyone forages their own food, so not as many recipes are developed for wild foods. So, a foraging recipe book is a great addition to any forager's arsenal.
Foraging Cookbook by Karen Stephenson makes a great gift for foragers. This wild foods recipe book covers every kind of recipe from cooking with flowers to roots to mushrooms. Not only that, it includes a section discussing the basics of foraging, such as how to forage ethically and safely.
For mushroom foragers, Wild Mushrooms: A Cookbook and Foraging Guide by Kristen and Trent Blizzard is a perfect addition to any cookbook library. With 115 mushroom-based recipes, your gift recipient will have plenty of options when crafting their perfect fungi meal.
Food Dehydrator
Food preservation is an important part of foraging and wildcrafting. Dehydrating is a great way to preserve wild foods without taking up too much of the freezer for those with limited space. Dehydrators are also an awesome way to make jerky, fruit leather, and other delicious snacks. Yum!
One of the best food dehydrators for foragers is the Nesco Gardenmaster. This reliable, vertical airflow dehydrator comes with eight trays but accommodates up to 30 trays. That's perfect if your loved one harvests lots of food!
If you think they'd prefer a horizontal airflow dehydrator, a Cosori Food Dehydrator is a fantastic choice. This style of dehydrator works faster but isn't as versatile with how much food it can dry (only 6 trays). But, it works amazing for making beef jerky!
Canning Supplies
Canning supplies are a perfect gift idea for someone who wants to preserve their foraged foods but doesn't have the right kitchen tools. Canning wild foods is an excellent way to make them last through the year, even during the winter!
This Granite Ware 8-Piece Canner Kit has almost everything your gift recipient needs to preserve their wild foods. The canning kit comes with a large 21.5-quart canner pot, wire jar rack, air bubble remover, jar lifter tongs, magnetic lid lifter, jar wrench, and a funnel to help fill the jars. For the whole shebang, you could also add in some Ball canning jars.
If your forager wants to preserve less acidic foods, you should get them a pressure canner. A pressure cooker is necessary for canning foods like unpickled vegetables, soup stocks, and meats. Generally, fruit, sweet preserves like jams, and acidic foods like pickles only require water-bath canning though.
Food Vacuum Sealer
What better way to preserve wild foods than with a vacuum sealer? Vacuum sealers remove any oxygen that the food could be exposed to. This storage method prevents mold and bacteria growth, dehydration, and freezer burn.
Food that's vacuum-sealed lasts much longer and stays fresher. With all the hard work one puts into foraging, it's worth getting the proper tools to store wild foods.
The Foodsaver Vacuum Sealing System is one of the best vacuum sealers out there. This appliance is quite affordable and will keep your food fresh for up to three years. The sealer is designed to minimize any plastic waste. It'll reliably seal your food using dual heat sealing strips, helping wild foods last for much, much longer!
Decorations, Art, and Clothing for Foragers and Wildcrafters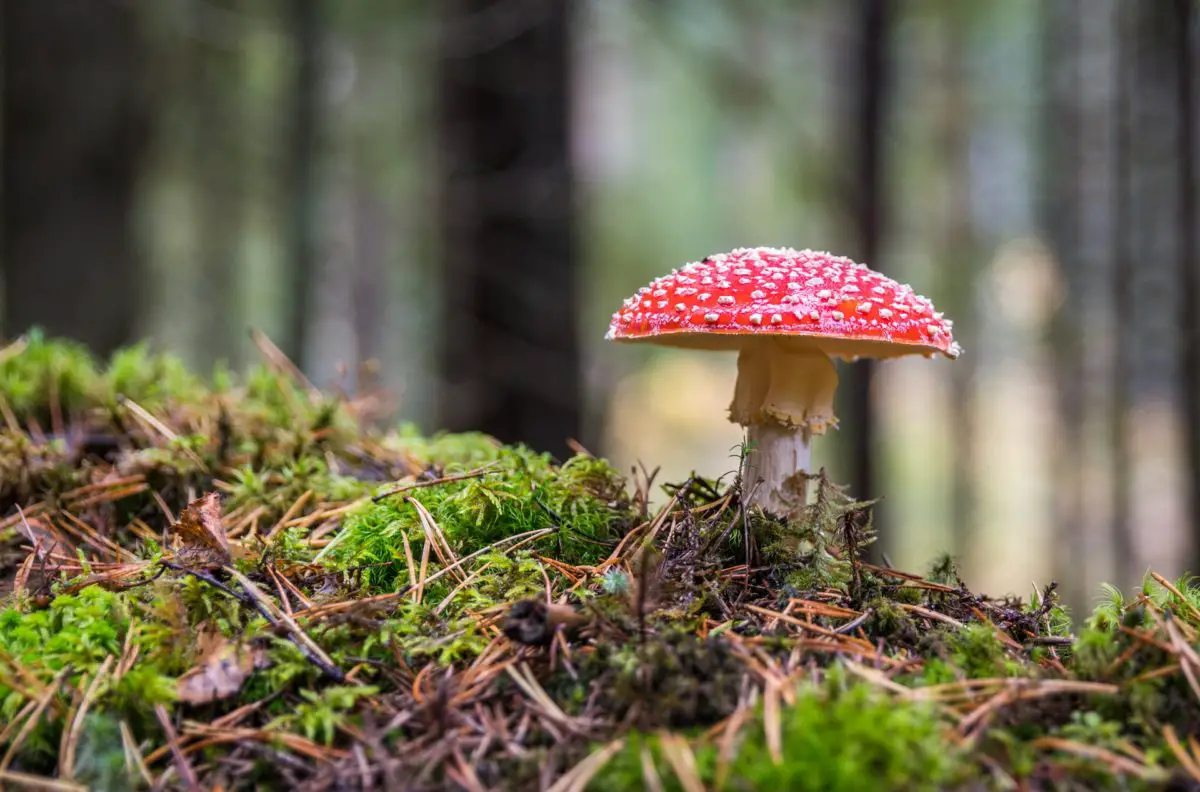 Sometimes it's nice to have things that show off your hobbies. What better way to do so than with decorations, art, and clothing that are themed for foraging, bushcraft, and wildcraft?
If your loved one enjoys more decorative gifts for foragers, here are some ideas!
Foraging Pins and Stickers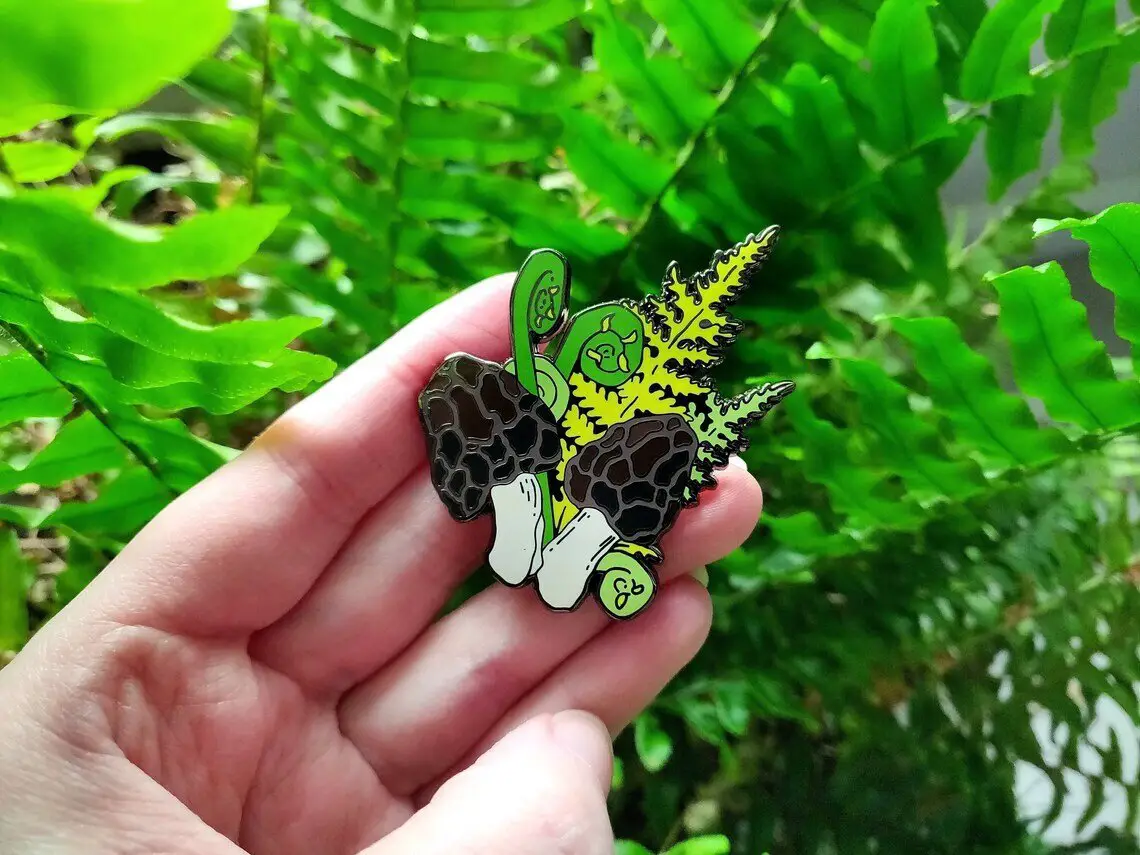 Pins and stickers are great stocking stuffer ideas for foragers. If your foraging gift recipient likes adorning their backpack with enamel pins or adding stickers to their water bottles, these little presents will make them quite happy!
There are plenty of fun foraging-themed pins and stickers out there to choose from. We love this morel and fiddlehead enamel pin. It looks terrific pinned to our foraging bag.
Alternatively, this fly agaric mushroom pin is also quite wonderful. The red of the fly agarics really contrasts beautifully with the green ferns.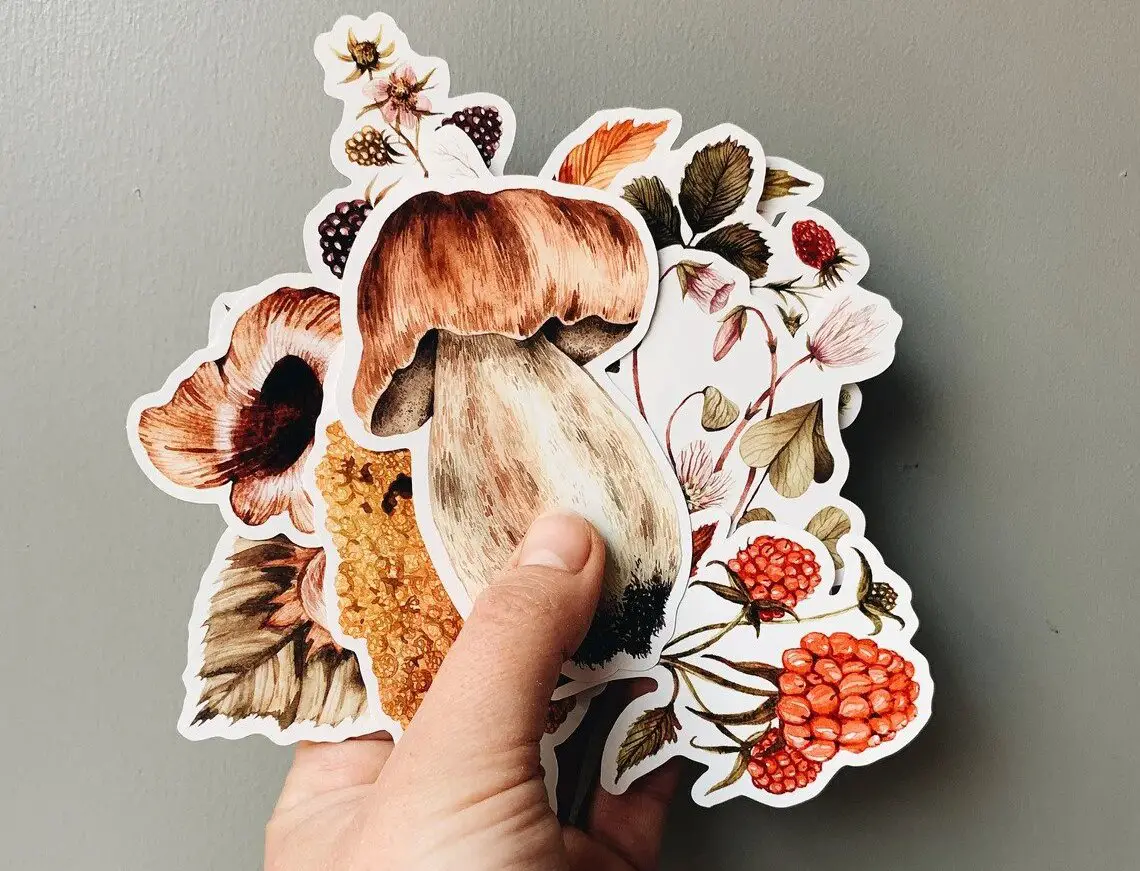 Is your gift recipient more of a sticker person? We enjoy this realistic wild foods sticker set that features raspberries, king bolete mushrooms, wild strawberries, yarrow, blackberries, chanterelle, hazel, and wood sorrel. Another option is this sheet of charming watercolor mushroom stickers, featuring foraging baskets and wild edibles.
Nature Lamps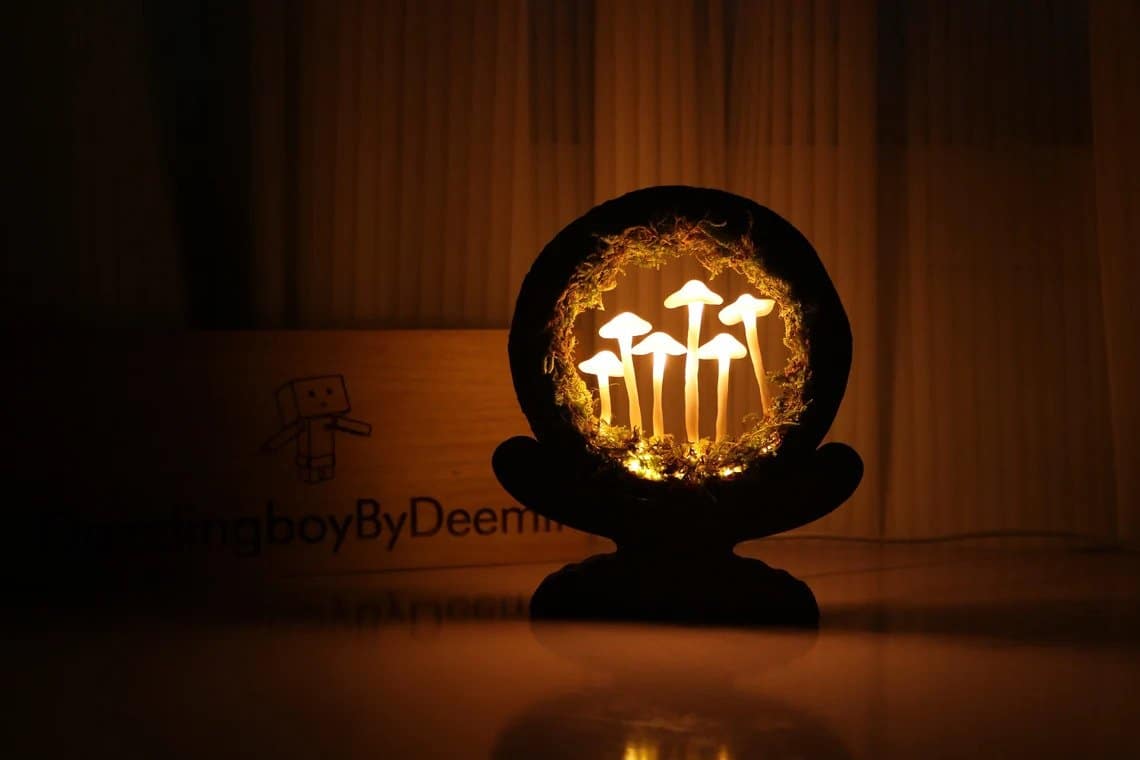 Light up your gift recipient's home with a unique nature-themed lamp! These gorgeous lamps will brighten up your home with soft lights and forest scenes.
We really love this retro log lamp with glowing mushrooms and moss. This lamp is quite unique and beautiful! The artist also sells lamps with morels and plants that are quite stunning.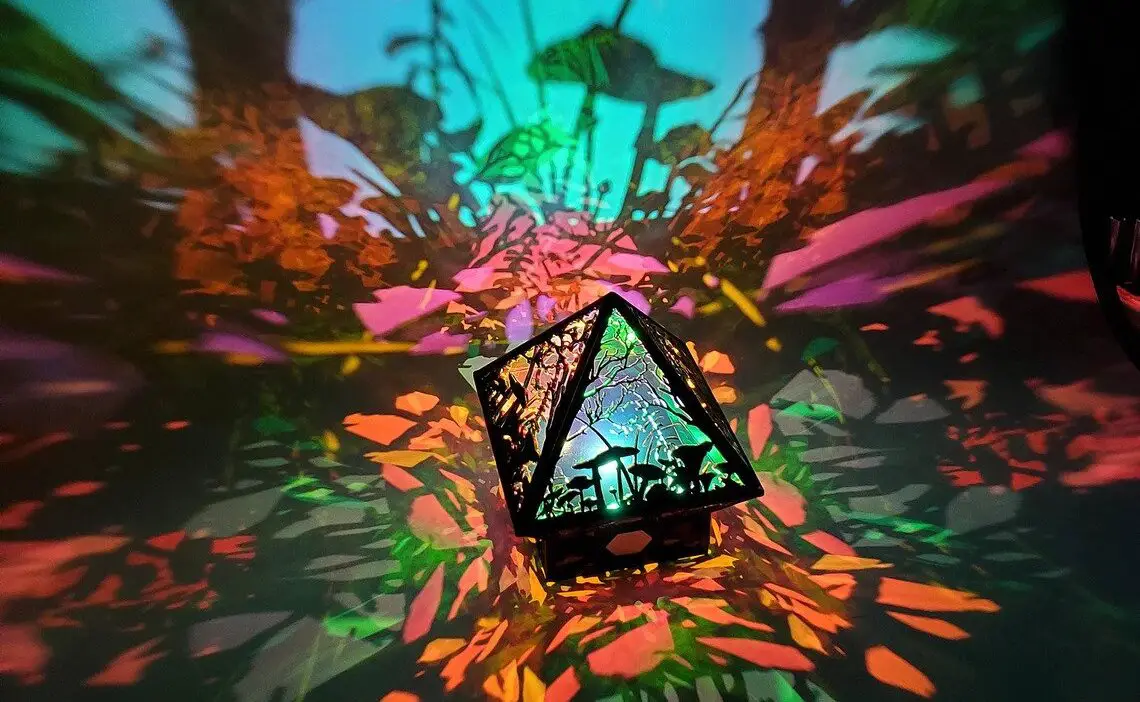 Another beautiful option is this Wonderland Lamp which sends a dazzling array of colors into the room. If your loved one prefers a rainbow explosion of colors, this light should be one of your top picks!
Nature Art Prints
Who doesn't want some beautiful nature-themed art prints hanging on their wall?
Ever since we've seen this giant art print of a tree ring from a Sitka spruce, we've been obsessed with it. While you wouldn't eat this part of the tree, spruce tips do make a delicious infusion or syrup.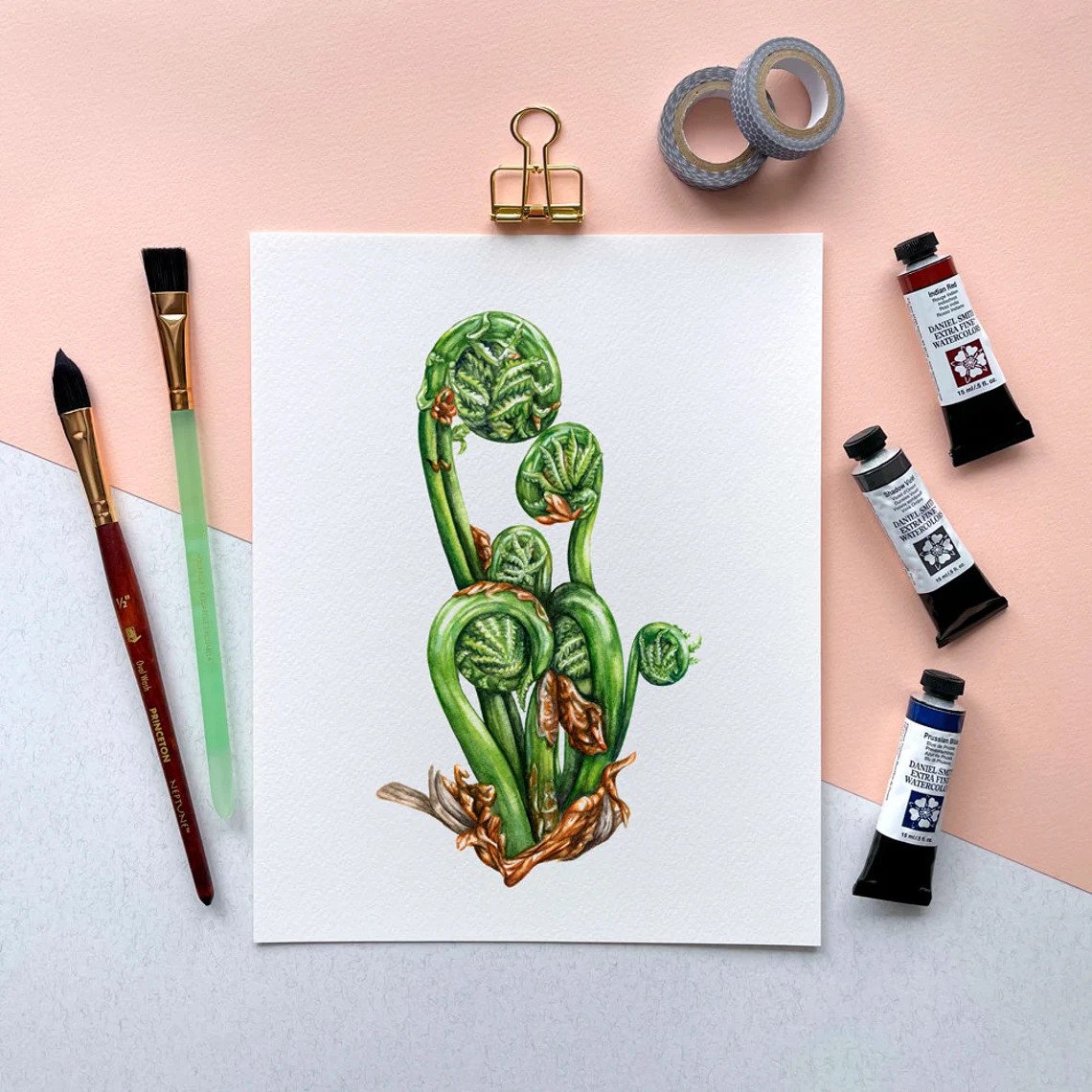 If you want to gift artwork that's more related to foraging, this art print of fiddleheads probably fits the bill. Fiddleheads are a delicious springtime treat and this artwork captures their stunning shade of green quite well.
Foraging Clothing
We love clothing with nature-themed designs like mushrooms or forest scenes. So, naturally, we think foraging clothing would make an excellent gift for any forager or botanical enthusiast!
For those who love fungi, this vintage mushroom shirt with pictures of different mushroom species is a hit. The artwork was made by Adolphe Millot, a natural history illustrator.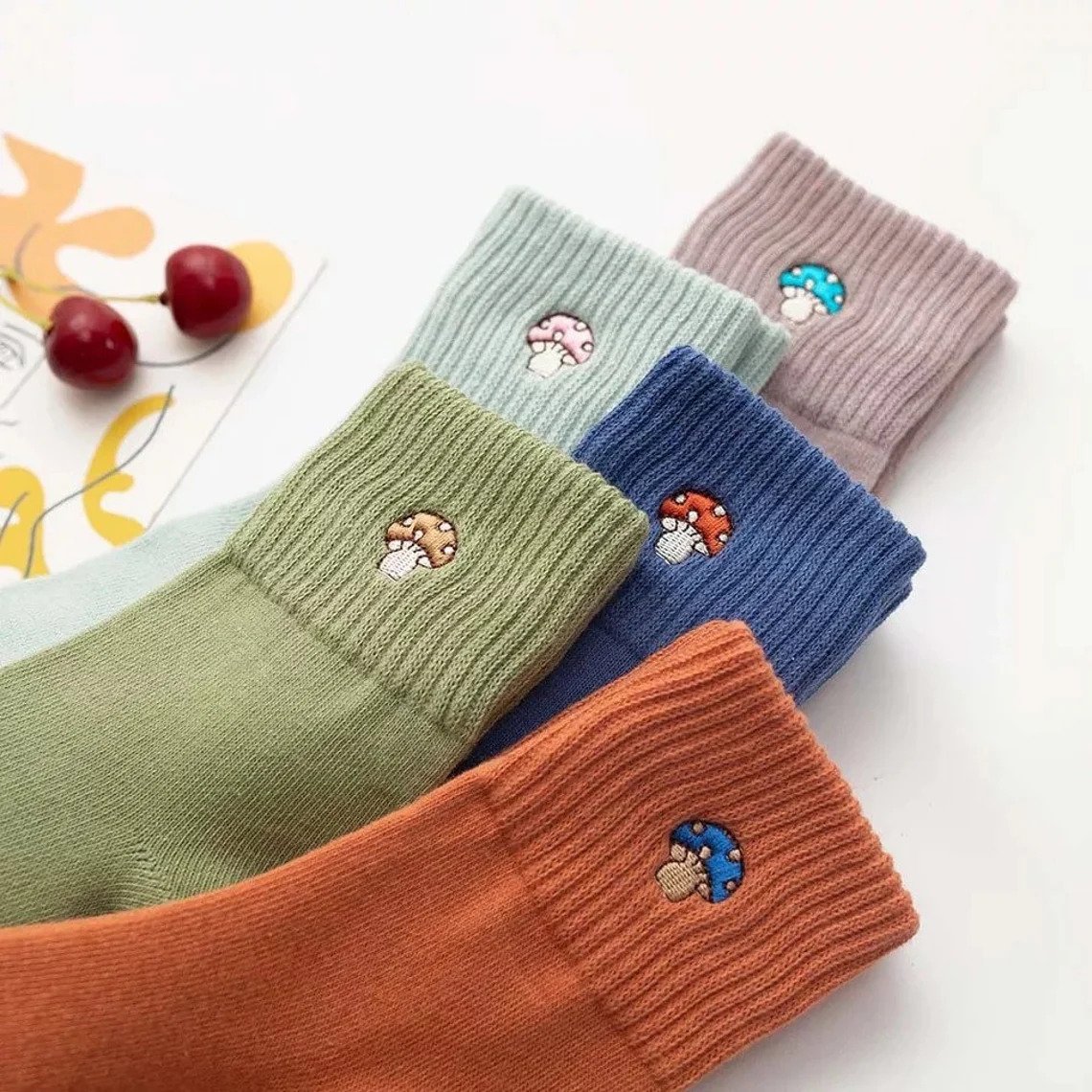 Or, if you want something that's more of a stocking stuffer, these cute mushroom socks make an adorable gift. Each colorful sock has a small mushroom embroidered on the top. They're perfect for someone who doesn't need over-the-top socks!
If you're buying for someone with an infant, you could even get a foraging-themed baby onesie!
Foraging Jewelry
Jewelry makes a wonderful gift for the right person. If your forager loves jewelry, something with a nature theme would probably suit them.
We love these mushroom plugs. The plugs contain real mushrooms, mosses, and ferns. Larger gauge sizes even have a tiny snail shell. Super unique, these plugs will look amazing on a forager!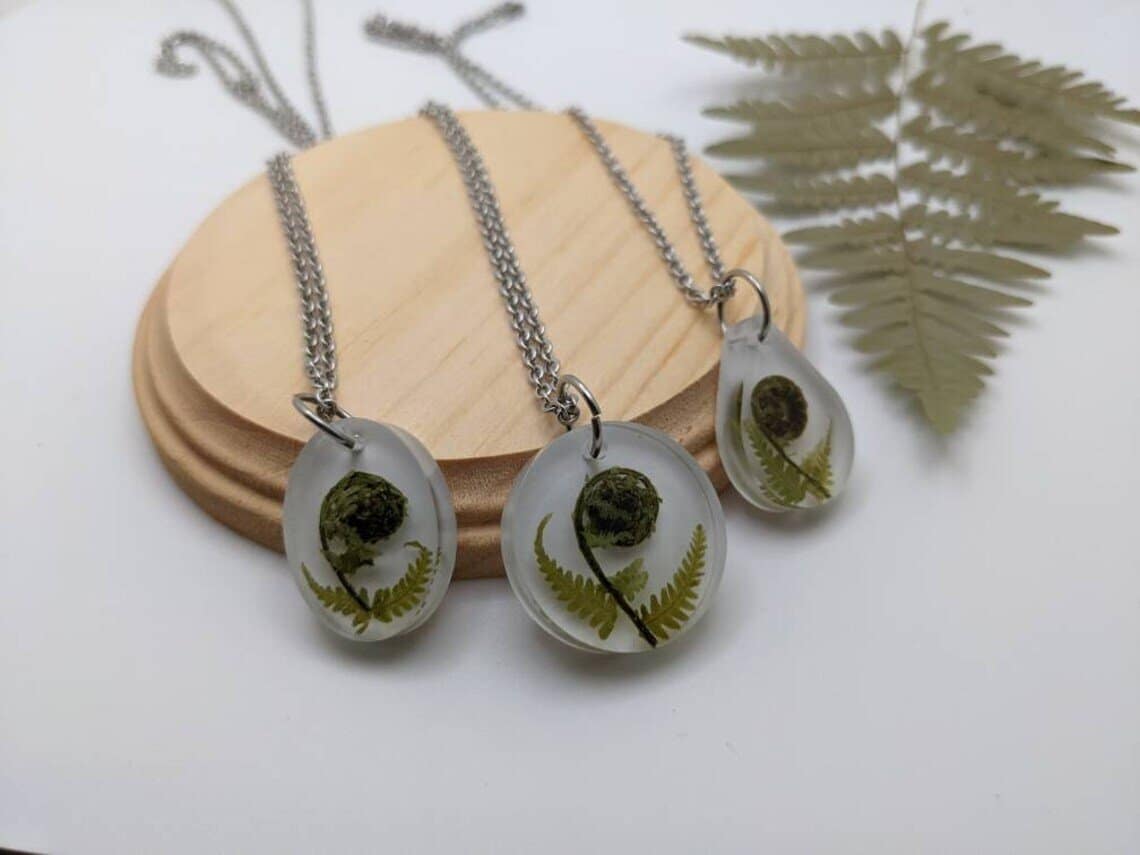 These fiddlehead necklaces are also quite unique and incredibly beautiful. Each delicate fiddlehead fern is preserved in resin and hung on a stainless steel chain or adjustable cord.
Educational Foraging Gifts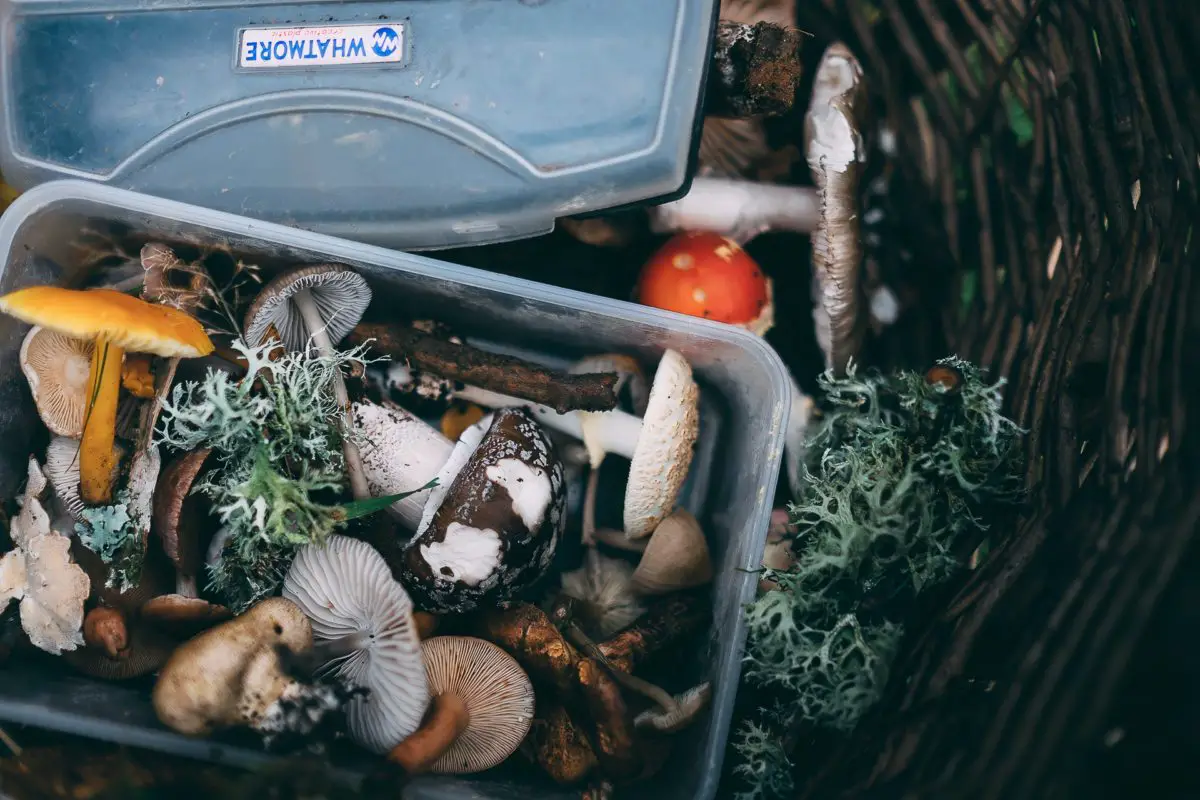 For those who can't learn enough about wild foods, botany, mycology, or other foraging subjects, some educational foraging gifts are a great idea. Here are some potential educational gifts for foragers!
Foraging Course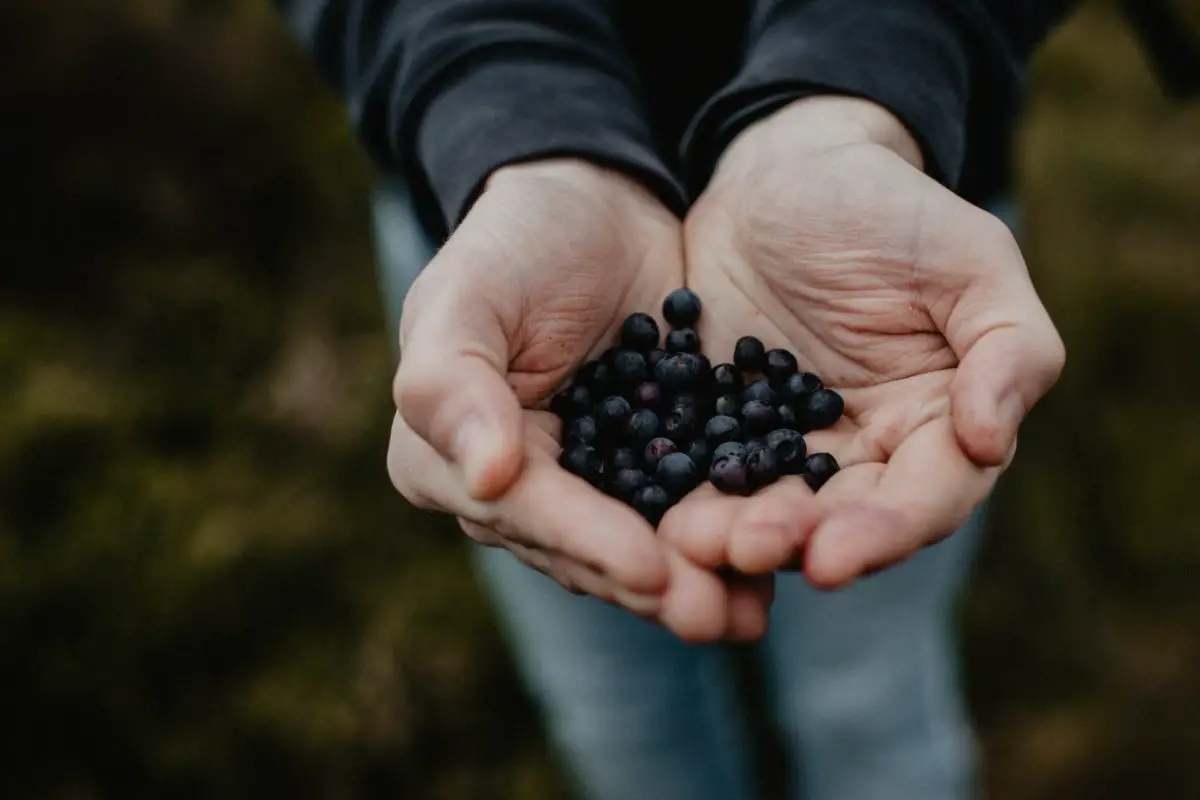 Is your friend trying to learn about foraging? If so, maybe an educational course on foraging will set them on the right path!
The Herbal Academy is an international online school offering all kinds of educational courses for foraging, herbalism, botany, and more. If you know someone who wants to learn about botanical subjects, one of these courses would make an amazing present.
The school features an introductory foraging class that covers all of the basics of foraging. If your loved one wants to start foraging but doesn't know where to start, this course would make an excellent gift.
Foraging Field Guides
One of the most important things when foraging is to know how to identify different species of plants and mushrooms. No one should eat foraged foods if they can't tell the difference between an edible plant and its toxic lookalike.
For those living in North America, a great field guide for foragers is Edible Wild Plants: A North American Field Guide to Over 200 Natural Foods. This book covers over 200 species with photos to help you identify each plant. The field guide includes where to find each plant, how to prepare and preserve them, and poisonous look-alikes.
For mushroom foragers, we've reviewed the top mushroom field guides for the Pacific Northwest here. Our favorite is All That the Rain Promises and More by David Arora, although it's best combined with a more up-to-date field guide.
Wildcraft Board Game
For family-oriented foragers, a great gift is Wildcraft! A Herbal Adventure Game by LearningHerbs. This foraging-themed board game is perfect for families with younger children. If your gift recipient loves foraging and wants to pass on the knowledge to their young ones, this is a great way for them to start!
The Wildcraft game teaches children all about foraging edible and medicinal plants while questing through different ecosystems. They'll learn what the plants look like, where to find them, and how to use them.
The board game isn't difficult to learn and doesn't require much reading. As a bonus, some of the proceeds from the game go to the non-profit United Plant Savers, a botanical sanctuary preserving North American medicinal plants!
Other Useful or Unique Gift Ideas for Foragers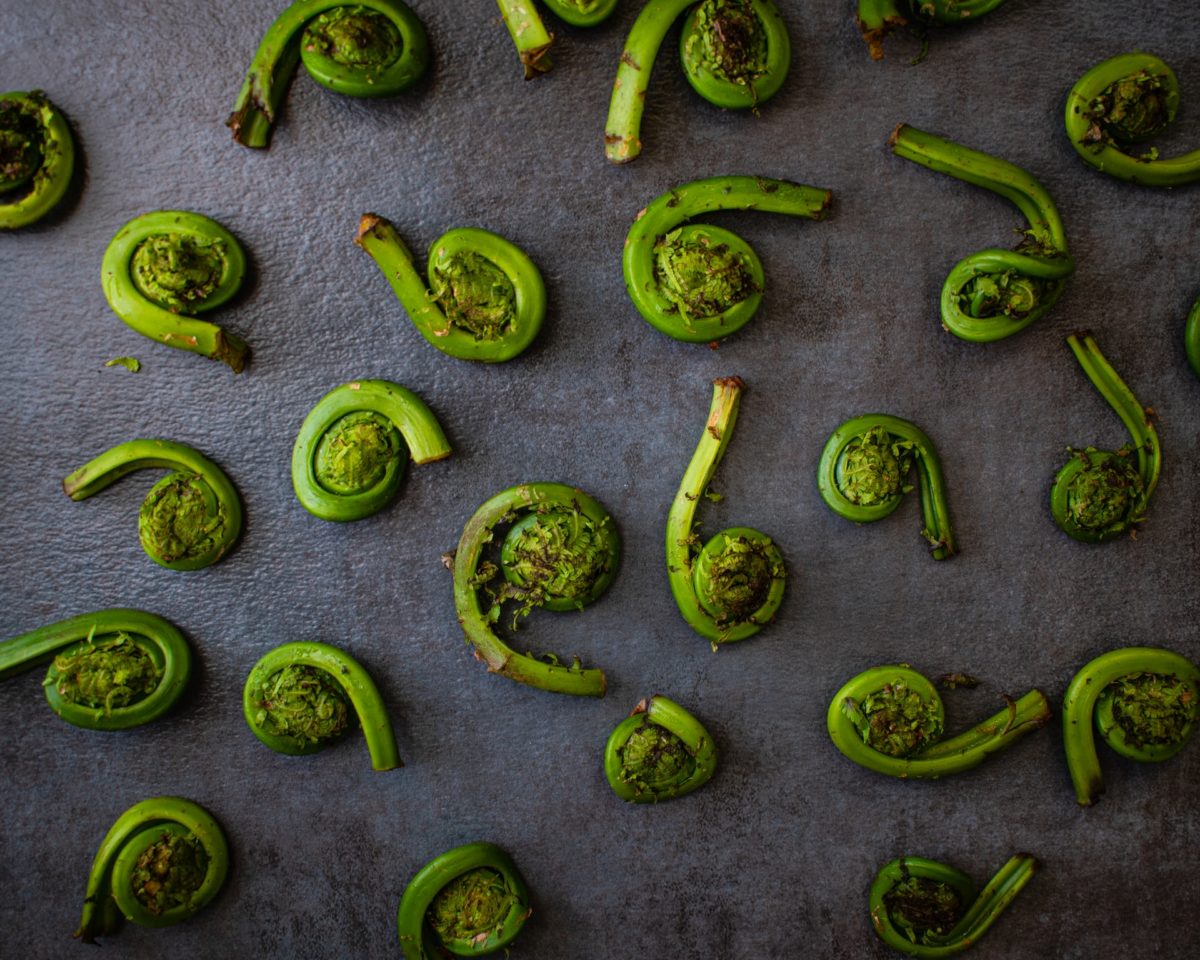 Here are a few last ideas if you still haven't found that perfect foraging gift. Enjoy!
Garmin InReach Mini
Foraging takes people into some remote wilderness in search of delicacies like morels. In areas without cell service, it's important to be prepared and have some sort of safety device in case of emergencies.
Our top choice for backcountry safety gear is a Garmin InReach Mini. This device pairs with your phone and allows you to communicate via text messaging using satellites, even when out of cell service. More importantly, it has an SOS function that lets you contact a 24/7 search and rescue monitoring center in case of emergencies.
While it requires a subscription to work, this safety device is one of the best ways to stay safe and connected in remote areas. We don't head into the backcountry without our InReach Mini.
Mushroom Growing Kits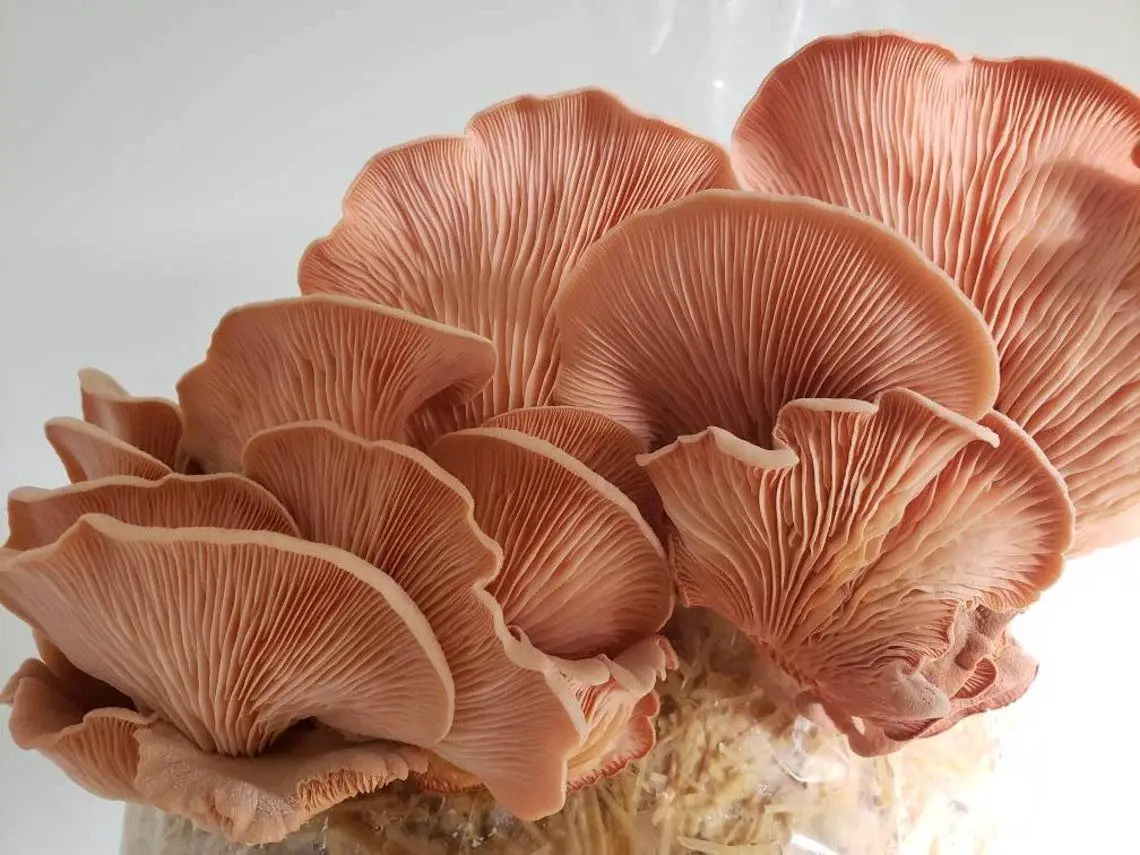 Has your gift recipient ever tried growing mushrooms? While the task seems daunting, it's actually quite easy with a mushroom growing kit.
A mushroom growing kit is a great gift for foragers during winter or at Christmas when there aren't as many wild foods to forage. Plus, it's just as rewarding!
There are all kinds of kits for growing different kinds of mushroom species. Pick from beautiful pink oyster mushrooms, enokis, medicinal reishi, turkey tails, lion's mane, shiitake mushrooms, and so much more!
The growing kits come with everything you need to grow the mushrooms. Don't worry if you don't know how to grow mushrooms – each kit comes with detailed care instructions! We've had a lot of luck growing oyster mushrooms.
Top Travel Tips & Resources