Known as the "gateway to the Broughton Archipelago and the Great Bear Rainforest", Port McNeill is a hub for outdoor recreation. With incredible grizzly bear viewing tours, remote sea kayaking, world-class sport fishing, and thrilling whale watching tours, Port McNeill is the perfect British Columbia destination for any outdoor enthusiast.
At the end of a day full of adventures, you'll want to return to one of the best hotels in Port McNeill for a good night's sleep. For those wondering where to stay in Port McNeill, this guide covers our top recommendations for the best hotels, inns, cottages, and vacation rentals in this north Vancouver Island town.
Disclaimer – This post contains affiliate links. We may receive a commission if you make a purchase through these links, at no extra cost to you. Thank you for your support! Learn More.
1. Cedar Park Resort
The Cedar Park Resort is a rustic cottage resort and RV campground set on 26 acres of lush forested land, located just outside of town. Clean, comfortable, and with an incredible location, we think these cabins are the best place to stay in Port McNeill.
Great for couples and families, this charming property offers comfortable cottage-style accommodations with kitchenettes and a range of eco-conscious amenities. After a day of exploring Port McNeill, retire to your cabin and relax in the spacious sitting room while enjoying the breathtaking forest and ocean views.
For an outdoor adventure or to get back to nature, look no further. The Cedar Park Resort is the top place to stay in Port McNeill if you want to be surrounded by wilderness in a charming cabin. Plus, you'll be conveniently nearby outdoor attractions including the Lower Nimpkish River Provincial Park and Little Huson Caves.
Looking to add a little fun to your vacation? This property also has a Disc Golf course on site. Test your skills and see who's got the best aim!
2. The WhaleHouse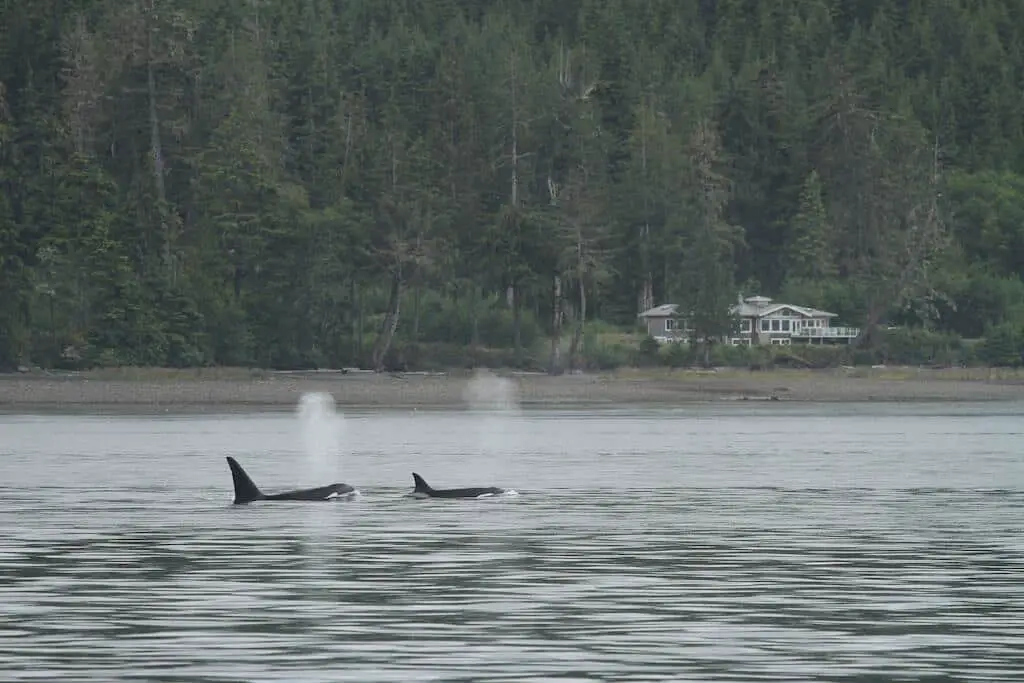 The WhaleHouse is a spectacular waterfront property just five minutes from Port McNeill. This incredible home sits on 3.8 acres of oceanfront land, with mesmerizing views of Queen Charlotte Strait. While relaxing on the deck or taking a soak in the jacuzzi, enjoy watching for orcas, sea lions, and other marine wildlife.
This top Port McNeill vacation rental is nestled between the town and nature. Here, you'll feel like you get the best of both worlds, being nearby hiking trails and the beach, but also tourist attractions, like the Port McNeill & District Museum and the World's Largest Burl, only a short drive away.
Surrounded by the forest and with amazing ocean views, you'll feel like you're worlds away from civilization, enjoying your own little slice of paradise. With four bedrooms and three bathrooms, this incredible 4,000-square-foot home is one of the top accommodations in Port McNeill for families, groups of friends, or those seeking solitude.
3. Humpback Inn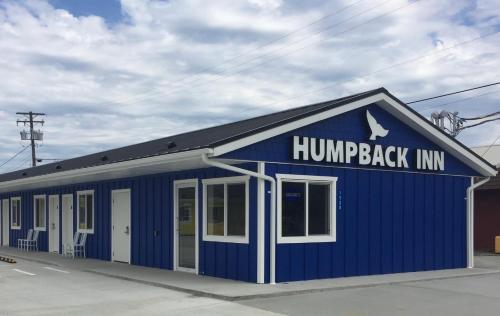 The bright, cheerful Humpback Inn is one of the best and most colorful hotels in Port McNeill. A stylish newer property, this affordable inn offers 24 spacious guest rooms with comfortable beds and a private kitchenette. You'll love spending a night or two at the Humpback Inn during your north island adventures.
Found in the center of town, you can enjoy all the best that Port McNeill has to offer while staying at the Humpback Inn. Walk right from your hotel to enjoy delicious west coast inspired beer and bites. You're also quite close to the marina, the BC Ferries Terminal, and beautiful ocean views.
This colorful inn is also close to the World's Largest Burl (a must-see in Port McNeill) that weighs nearly 30 tons and stands just under 20 feet tall. Also nearby, you'll find amazing whale watching opportunities, grizzly bear viewing tours, kayaking, and more.
4. Dalewood Inn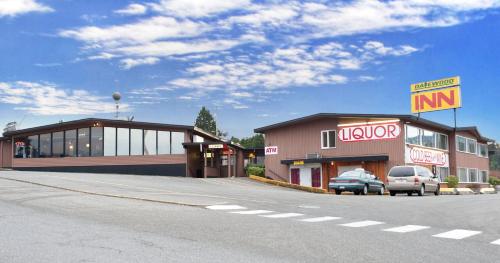 The Dalewood Inn is a charming accommodation in Port McNeill that makes an excellent home base for adventures around northern Vancouver Island. With a range of recently renovated rooms and comfortable beds, you'll feel right at home here. The rooms are no-frills but are outfitted with everything you should need for your stay, including a microwave, fridge, and TV.
Located downtown, this hotel is perfect for exploring Port McNeill. Right outside your door, you'll find several restaurants and pubs, including the Archipelagos Bistro and the Devils' Bath Brewing Co. The inn is also quite close to the BC Ferries Terminal, making it the perfect spot to stay before trips out to Sointula or Alert Bay (check out some things to do in Alert Bay).
This hotel is also a great place to stay in Port McNeill if you're interested in adventuring out past the town's center and exploring nature. Just minutes from the waterfront and the Port McNeill marina, the Dalewood Inn is perfect for your next fishing adventure or boat tour. Keen to see whales in their natural habitat? The popular Telegraph Cove is also only a 30-minute drive away.
5. Haida Way Motor Inn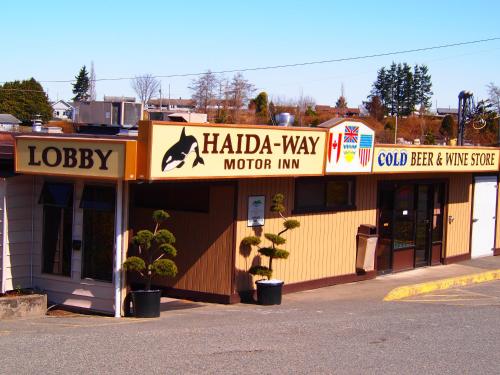 Cozy and relaxing, the Haida Way Motor Inn is an excellent option for affordable, basic accommodations in Port McNeill. This older inn has 70 guest rooms and suites, each with queen-sized beds and free Wi-Fi.
The Haida Way motel has a restaurant, pub, and liquor store, so you don't have to go far for food or drinks. You'll also have access to a microwave, fridge, and coffeemaker in your room.
By staying at the Haida Way Motor Inn, you'll be close to the best outdoor activities around Port McNeill, like world-class salmon fishing and Lower Nimpkish River Provincial Park. You can also enjoy all the sights of downtown Port McNeill on foot. Close to the harbor, it's a great place to stay if you're keen to explore the nearby Malcolm and Cormorant Islands.
Top Travel Tips & Resources for Vancouver Island, BC