Off the northwest coast of British Columbia, you'll find a group of mystical islands known as Haida Gwaii, one of the greatest treasures of Canada. Over 200 islands make up this 250-km long archipelago, perched on the edge of the continental shelf and separated from the rest of BC by the ocean.
Many people don't know about this wild, isolated archipelago. Yet, once they learn about this remote group of islands, they are often drawn to Haida Gwaii's shores, seeking to be immersed in its powerful, wild beauty. Those who do visit the islands will have unforgettable experiences and will leave wanting more.
Haida Gwaii (formerly, the Queen Charlotte Islands or The Charlottes) has a wild beauty and rich culture that is unmatched elsewhere. Here, you can stand among the massive trees of the old-growth rainforests, walk along never-ending sandy beaches, kayak through sheltered inlets with whales, and explore the ancient villages and totem poles of the Haida people, who call the land home.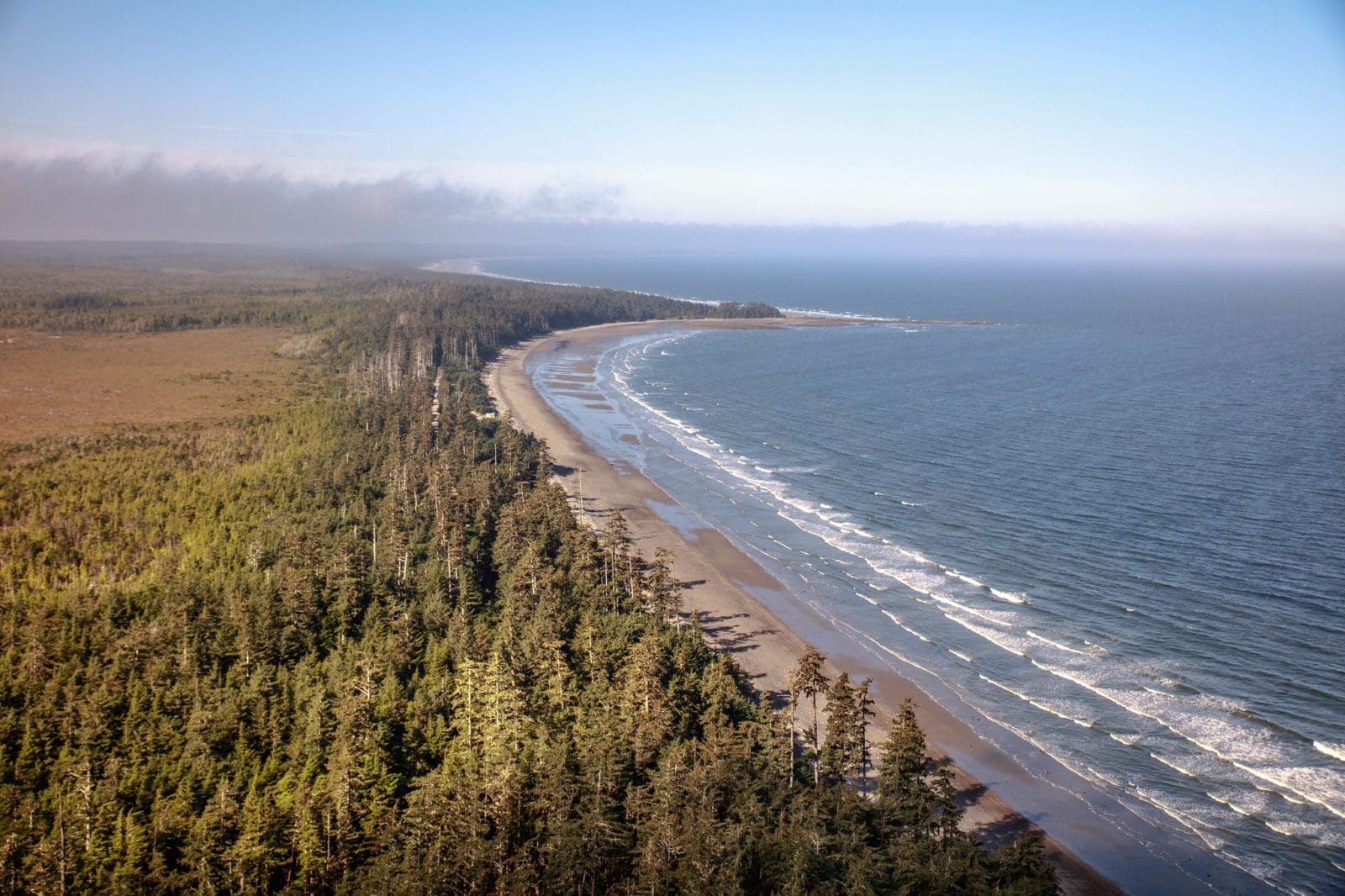 The islands of Haida Gwaii are the ancestral territory of the Haida people, whose culture and traditions are intimately tied to the land, air, and sea. For thousands of years, the Haida people have called these islands their home. Haida culture is found everywhere across the archipelago, from moss-covered totem poles in ancient forests to culturally-managed trees to the vibrant communities that continue living on the islands today.
The Haida people have worked hard to protect Haida Gwaii, leading to the creation of Gwaii Haanas, one of the most beautiful protected areas in Canada. Gwaii Haanas is one of the few parks protecting the interconnectedness of everything, from the sea to the land to the people.
With immense beauty and rich culture, Haida Gwaii embodies the true essence of British Columbia. It's a mystical, magical, wild place, offering the ultimate outdoor adventure and an authentic cultural experience.
In this article, you'll find everything that you need to know to plan a trip to Haida Gwaii in British Columbia, Canada. We cover everything from how to get there, what to expect, places to see and things to do, the best season to visit, and more!
Where Exactly Is Haida Gwaii in British Columbia?
Haida Gwaii is a group of beautiful, remote islands located off the northern coast of British Columbia, Canada. Over 200 islands of various sizes make up this archipelago, with about 10,180 km2 (or 3,931 square miles) of land. That's about a third of the size of Vancouver Island!
Haida Gwaii perches on the edge of the continental shelf, with the immensely deep Pacific Ocean to the west. Storms from the open ocean batter the western, exposed edges of the islands with massive waves and forceful winds. As a result, most of the communities are on the eastern, sheltered side of Haida Gwaii.
To the east, the shallow but wide waters of the Hecate Strait separate Haida Gwaii from the rest of BC by up to 125 km. These waters are challenging to cross, with massive waves that stop even the largest boats from crossing during storms. Despite this, the Hecate Strait is home to one of the world's rarest ecosystems: glass sponge reefs. Once thought to have gone extinct in the Jurrasic period, glass sponge reefs were rediscovered in 1987 and are now conserved in marine protected areas in both the Hecate Strait and Queen Charlotte Sound.
To the south of Haida Gwaii, you'll find the waters of Queen Charlotte Sound, separating the archipelago and northern Vancouver Island by about 200 km. In the north, Haida Gwaii is about 50-km below the Alaska panhandle and the Alexander Archipelago (the southern tip of Alaska). Haida Gwaii and Alaska are separated by the ocean in the Dixon Entrance (or Seegaay in Haida), where the maritime border for Canada and the United States lies.
Map of Haida Gwaii, BC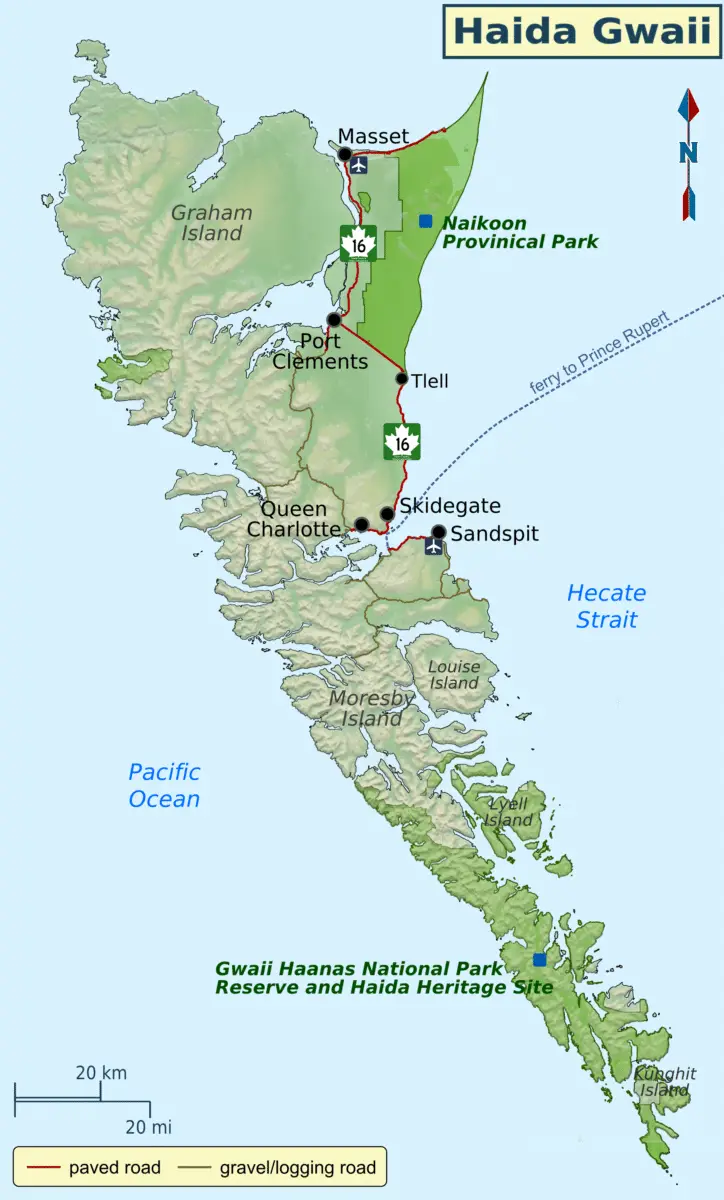 Ways to Get to Haida Gwaii
Haida Gwaii is incredibly beautiful, but the archipelago is separated from the rest of British Columbia by up to 125 km of Pacific Ocean. You can't just drive to Haida Gwaii! Your main travel options to Haida Gwaii are:
Ferry to Haida Gwaii from Prince Rupert – This option takes about 6-8 hours, but you can bring your car. It's also pretty affordable.
Fly to Haida Gwaii from Vancouver – You can fly to Haida Gwaii from Vancouver. Air Canada goes to Sandspit on Moresby Island, while Pacific Coastal Airlines goes from Vancouver to Masset on Graham Island. The flight is 1.5-2 hours long.
Take a floatplane from Prince Rupert to Haida Gwaii – Inland Air operates a 45-minute floatplane route between Prince Rupert and Masset. This is a scenic option, but pricier.
For more details on how exactly to get to Haida Gwaii, check out our comprehensive article: How to Get to Haida Gwaii
Is Haida Gwaii Even Worth It? Why Visit Haida Gwaii?
Haida Gwaii can be quite the trek to get to, depending on where you're coming from. Also, it may not be the easiest travel destination to get around. This leaves some people asking the question: Is visiting Haida Gwaii even worth it?
In our opinion, yes. Haida Gwaii is absolutely worth the effort. Nowhere else in British Columbia will you experience the wonders that Haida Gwaii has to offer. Haida Gwaii captures the true essence of the Pacific Northwest and the vibrant people who live there.
Haida Gwaii offers an experience that you won't get anywhere else in British Columbia. If you are seeking the ultimate wilderness adventure, Haida Gwaii has everything that you will ever want and more. From walking along massive beaches to admiring ancient totem poles to paddling along the rugged coast, you'll constantly be in awe at the power and beauty of Haida Gwaii.
Places to See in Haida Gwaii, Canada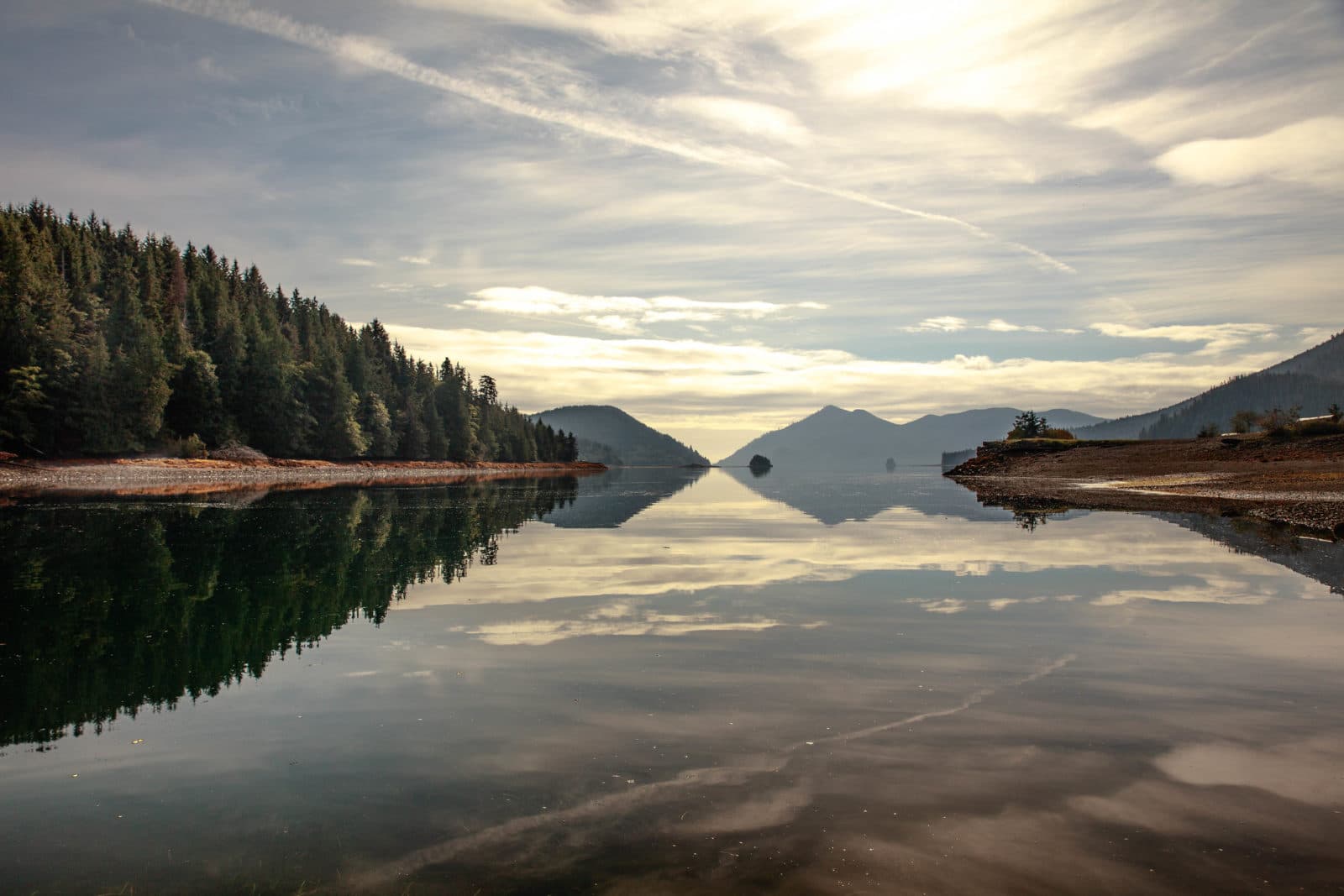 The islands of Haida Gwaii are absolutely brimming with beauty. Everywhere you look, you'll be in awe of this stunning archipelago and its people. Here, we've listed some of the must-see locations around Haida Gwaii. You don't want to miss these locations on your trip to this remote archipelago!
Haida Gwaii has so many beautiful locations and places to see that it's hard to list them all. As a result, this list doesn't include all of the wonderful places you can visit in Haida Gwaii. For more ideas, we've also included a guide to Haida Gwaii's cities and a guide to activities you can do in Haida Gwaii below.
Gwaii Haanas National Park Reserve and Haida Heritage Site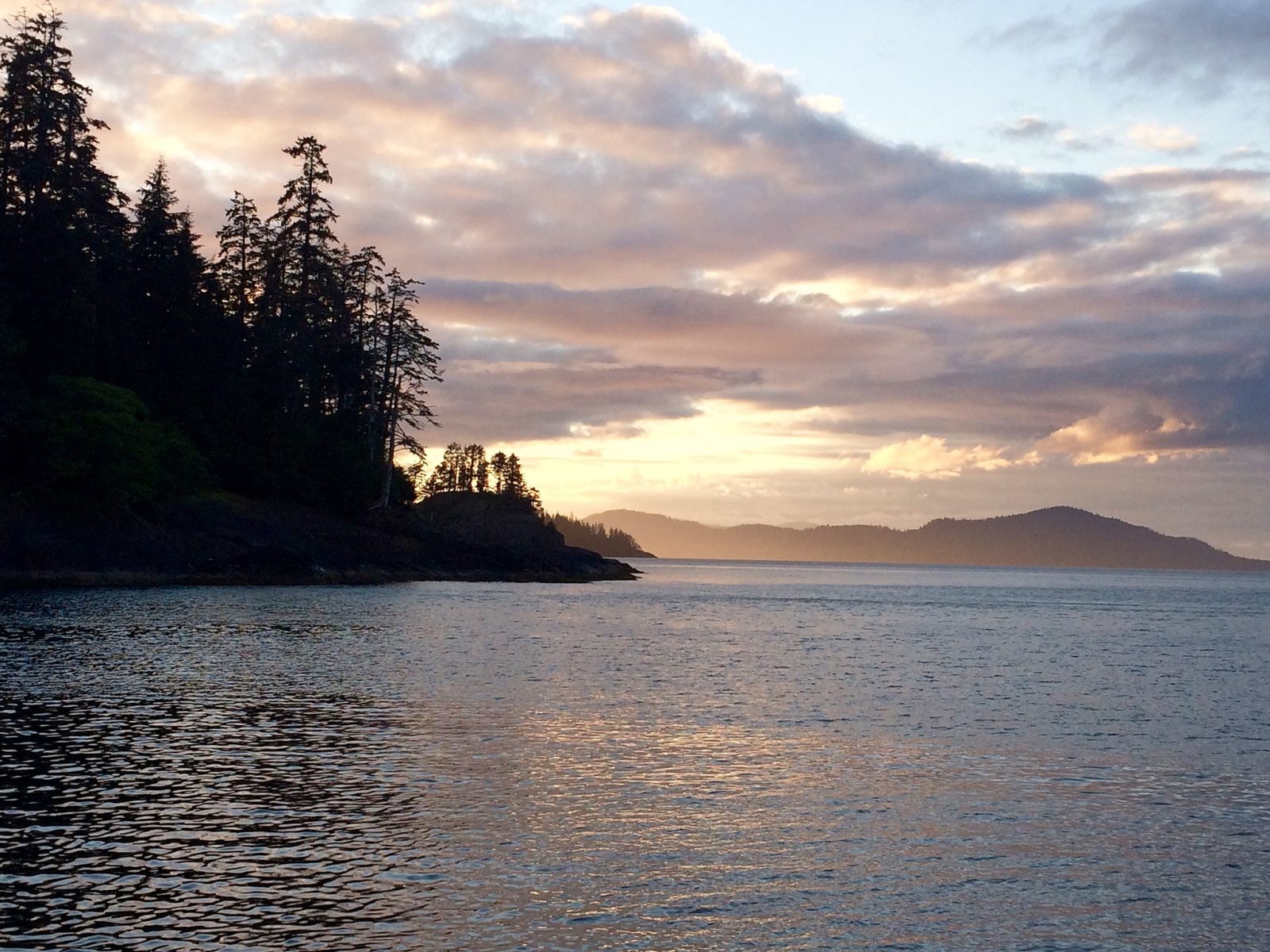 Gwaii Haanas National Park Reserve is the heart and soul of Haida Gwaii. Located on the southern end of the archipelago, this remote protected area consists of 138 islands, about 130-km off the coast of BC's mainland. The park stretches all the way from Moresby Island and Tanu Island in the north, down to Kunghit Island at the southern tip of Haida Gwaii.
The full name of the park is the Gwaii Haanas National Park Reserve, National Marine Conservation Area, and Haida Heritage Site. However, the park is usually just referred to as Gwaii Haanas, meaning "Islands of Beauty" in the Haida language (X̱aayda kíl). It's a very fitting name because these islands are absolutely breathtaking.
Gwaii Haanas is quite remote and can only be accessed by boat or floatplane, making access difficult without planning in advance. Most people explore Gwaii Haanas with a multi-day kayak tour, either camping or using a mothership (a boat that serves as your home base). Alternatively, some people will explore Gwaii Haanas on a shorter zodiac boat tour or by chartering a floatplane.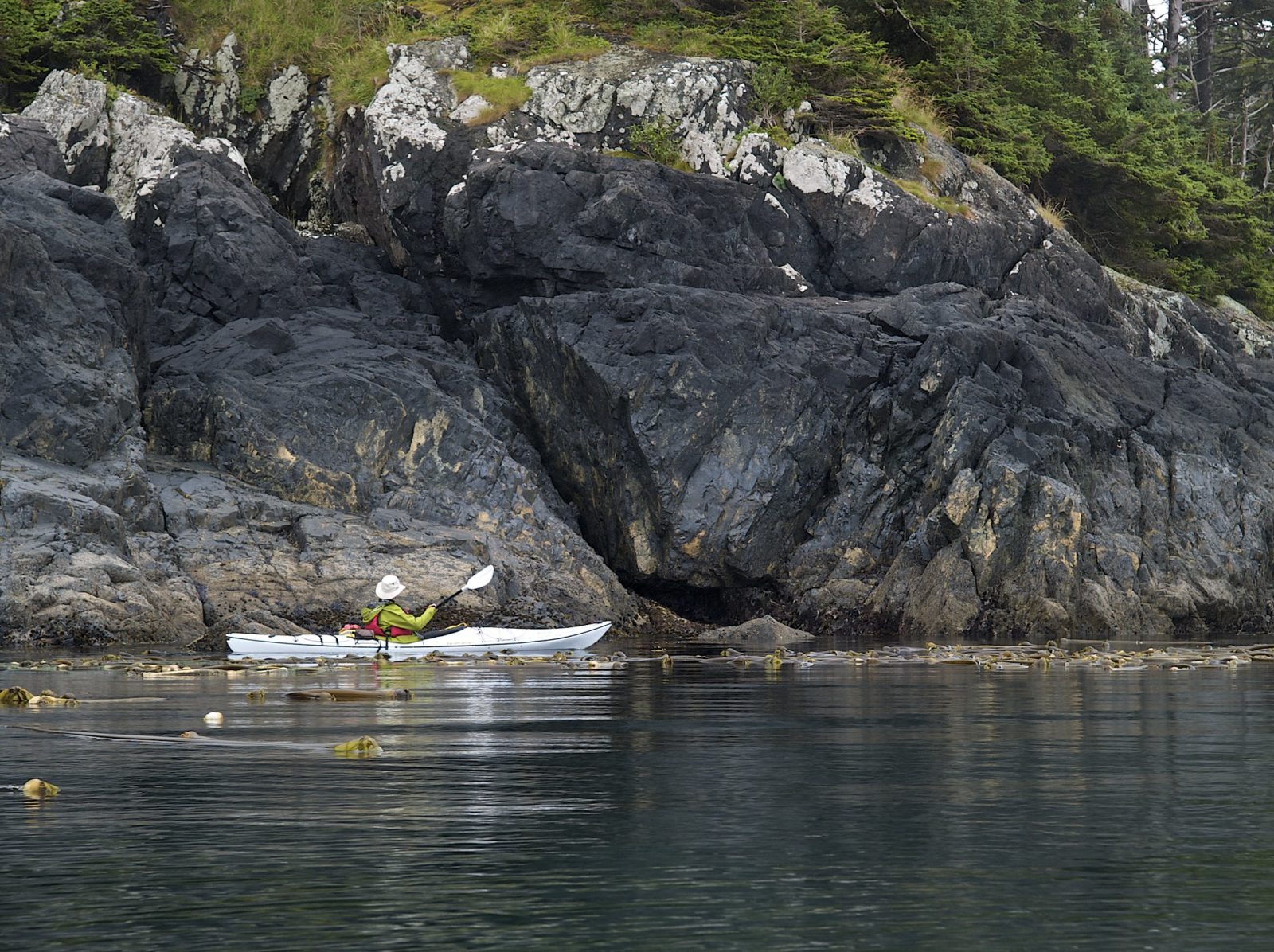 Kayak tours through Gwaii Haanas usually last from 3 to 10 days. These tours are very popular, sometimes booking up over 6 months to a year in advance, so you need to plan ahead!
Gwaii Haanas has some of the best kayaking in the world. You'll pass rich intertidal zones, over swaying kelp forests, past rugged rocky coastlines, and between numerous islands. As you paddle, you'll often cross paths with whales, sea lions, and other marine creatures. Along the way, you'll camp on beaches or return to the mothership boat at night.
Gwaii Haanas will immerse you in a cultural experience. Your main destinations on the tours are the Haida Heritage Sites, sacred village sites scattered through the islands of Gwaii Haanas.
Many of these ancient villages are returning to the earth and the forest. Depressions in the ground mark where houses once stood. Moss-covered totem poles that hold rich cultural stories and history stand decomposing or have fallen among the giant trees. Walking through the memory of these villages is a poignant, mystical experience and demands the utmost respect.
Depending on the tour, you'll visit either SG̱ang Gwaay Llanagaay on SG̱ang Gwaay (Ninstints/Nan Sdins on Anthony Island), Ḵ'uuna Llnagaay (Skedans), T'aanuu Llnagaay (Tanu), Hlk'yah G̱awG̱a (Windy Bay) and/or G̱andll K'in Gwaay.yaay (Hotspring Island). The southernmost of these sites, SG̱ang Gwaay, is a UNESCO World Heritage Site. Read more below to learn about these Haida cultural sites!
SG̱ang Gwaay Llanagaay on SG̱ang Gwaay (Ninstints / Nans Dins on Anthony Island): UNESCO World Heritage Site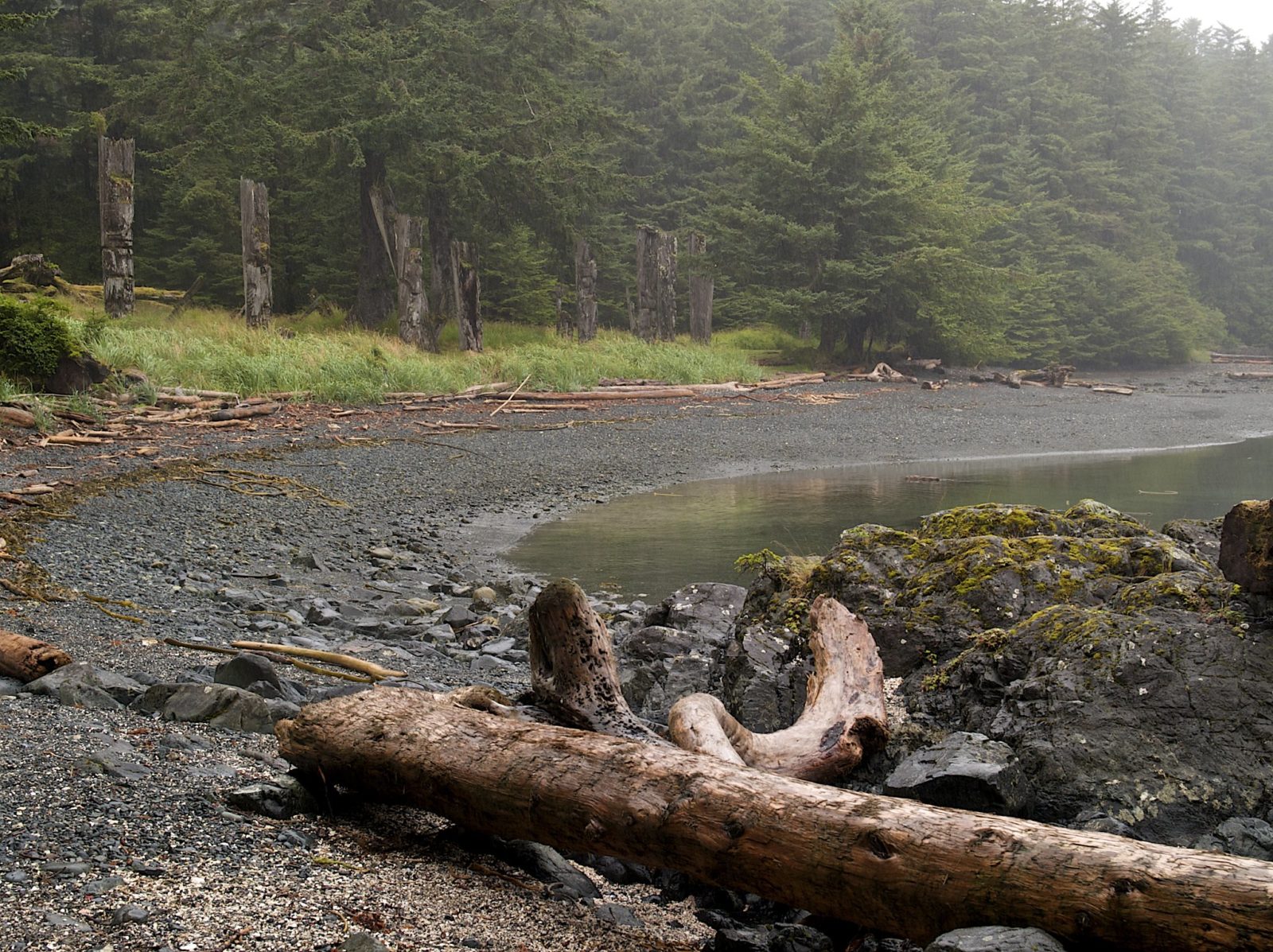 Hidden on the exposed, southwestern edge of the Haida Gwaii archipelago, SG̱ang Gwaay is one of the most remote sites in Gwaii Haanas. Even just getting to this island can be quite an epic journey, but it's worth the effort.
The sheltered bay on SG̱ang Gwaay (Anthony Island) holds one of British Columbia's greatest treasures – the village of SG̱ang Gwaay Llnagaay (Nan Sdins or Ninstints), a UNESCO World Heritage Site.
Arriving at SG̱ang Gwaay is an unforgettable experience. Through the ocean mist, a row of ancient mortuary poles appears, standing stoically along the beach and marking the site of the ancient village.
This site was once home to over 300 people, who survived off the land and sea. Today, the ruins at SG̱ang Gwaay, looked after by the Haida Watchmen, are but a shadow of this rich and vibrant community. Much of the village has been engulfed by the forest, returning to what it once was.
Hlk'yah G̱awG̱a (Windy Bay)
Hlk'yah G̱awG̱a (Windy Bay) is an important Haida cultural site on Athlii Gwaii (Lyell Island). Once home to a thriving village called Hlk'yah Llnagaay (Peregrine Falcon Town), Athlii Gwaii also became the place where the Haida people protested the logging of their islands, ultimately leading to the creation of Gwaii Haanas.
Gwaii Haanas is one of the few parks in the world that protects everything, from the bottom of the sea to the tops of the mountains, as well as the relationships with the people. To celebrate the 20th anniversary of the Gwaii Haanas Agreement, a monumental Gwaii Haanas Legacy Pole was carved and raised at Hlk'yah GawG̱a (Windy Bay). This beautifully carved pole was the first to be erected in Gwaii Haanas in 130 years. The Legacy Pole symbolizes the Gwaii Haanas Agreement and the protection of Gwaii Haanas as a whole.
Ḵ'uuna Llnagaay (Skedans)
Ḵ'uuna Llnagaay (Skedans) was once a Haida village that stood at the edge of Skedans Bay and the Cumshewa Inlet on Louise Island, Haida Gwaii's third-largest island. Numerous carved poles lined the edge of the water in Ḵ'uuna Llnagaay, and the village's 26 to 30 longhouses were home to over 700 people.
Now, much of Ḵ'uuna Llnagaay has been returned to the earth. Several standing memorial and mortuary poles show impressions of their former carvings in the decaying wood. Mossy depressions mark the sites of past longhouses. The village stands as a reminder of the transitory nature of humans and walking through the remnants is a haunting yet peaceful experience.
T'aanuu Llnagaay (Tanu)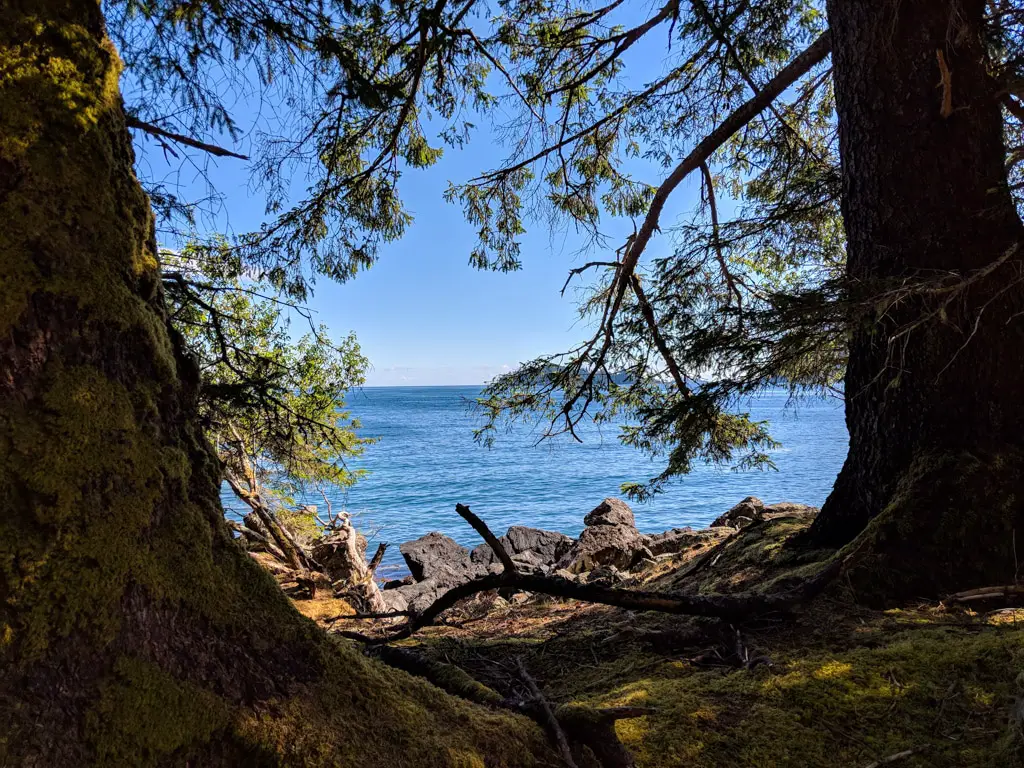 T'aanuu Llnagaay (Tanu) was once a large, thriving village on Tanu Island of over 500 inhabitants. The name T'aanuu refers to the eelgrass that grows abundantly near the village in Laskeek Bay. In the past, the village site had about 25 to 40 longhouses, numerous house poles, 15 mortuary houses, and 31 mortuary poles. Now, the village site is a mere memory of what it once was.
The forest has reclaimed most of T'aanuu Llnagaay. On forest paths, you'll walk past moss-covered fallen poles and the depressions where houses once stood. The lasting impressions of the village site give you a sense of the village's former layout.
G̱andll K'in Gwaay.yaay (Hotspring Island)
On G̱andll K'in Gwaay.yaay (Hotspring Island), you can soak in beautiful, natural hot springs while enjoying the beautiful views of Juan Perez Sound. Located south of Lyell Island, G̱andll K'in Gwaay.yaay is a wonderful stop on any Gwaii Haanas tour, especially if you've been hard at work kayaking!
The temperatures in these mineral-rich hot pools range from 32°C to up to 77°C (89°F to 170°F), which feels amazing on your sore muscles. In 2012, a strong 7.8 magnitude earthquake temporarily drained the water from these pools. However, the hot springs are back now and warmer than ever!
G̱andll K'in Gwaay.yaay (Hotspring Island) is one of the most remote hot springs that you'll ever soak in. You'll be surrounded by nature as you enjoy the hot mineral water. You might even be treated to a pod of orcas swimming past!
Naikoon Provincial Park
Naikoon Provincial Park protects most of the northeastern side of Graham Island, Haida Gwaii. Here, you'll find towering ancient trees, a hundred kilometers of flat sandy beaches, amazing surfing opportunities, all kinds of wildlife, old shipwrecks, and ocean water that blasts into the air. There's even a huge volcanic plug with amazing views of the ocean, as far as Alaska!
If you can't afford the tours of Gwaii Haanas, Naikoon Provincial Park is an affordable alternative that still offers tremendous beauty. The park is massive (69,071 hectares) and incredibly diverse. Below, we cover some of the places to see in Naikoon Provincial Park!
North Beach
North Beach is located along the northern edge of Haida Gwaii and Naikoon Provincial Park, between Tao (Tow Hill) and Rose Spit Ecological Reserve. The beach is mostly sand, making it an excellent spot for relaxing and enjoying the amazing ocean vistas.
Long and flat, North Beach is great for endless beachcombing, hiking, relaxing, surfing, and fishing. You're even allowed to ATV on North Beach, on the hard-packed sand after ebb tides. And, if you're brave, you can venture into the cold waters for a swim (you might want a wet suit)!
Taaw Tldáaw (Tow Hill) and the Blowhole
Tow Hill is a tall volcanic plug that stands by itself between the beaches on the north end of Naikoon Provincial Park. This massive rock formation was created as a result of the combination of volcanic activity, glacial retreat, and coastal erosion, forming the rugged face of the rocky hill.
To hike to the top of Tow Hill, you'll walk through the coastal forest along the Hiellen River. Then, you'll head up to the summit on a series of stairs and boardwalk. The climb is short and will get your heart rate up, but what will really take your breath away is the view from the top of Tow Hill.
At the summit, you'll get amazing views of the beaches of Naikoon Provincial Park and the ocean. You can even see as far as the Alaska Panhandle, far across the Dixon Entrance!
Agate Beach
Agate Beach is located between South Beach and Tow Hill on the north edge of Naikoon Provincial Park. The beach is made of rocks smoothed by the ocean, and many treasures from the ocean wash up among the rocks.
While it isn't a great swimming spot, Agate Beach is famous for its beachcombing opportunities. You can walk the beach looking for agate, a rock with bands and swirls of translucent colors. These stones are often made into jewelry. The beach is also an amazing spot to look for Japanese glass ball floats, shells, and driftwood.
The Agate Beach Campground is a great place to stay when you're exploring the northern edge of Naikoon Provincial Park. All of the campsites are along the shoreline, with amazing views of Tow Hill and the ocean. And, in the winter, you can park along the road and watch storms crash against the coast.
Rose Spit Ecological Reserve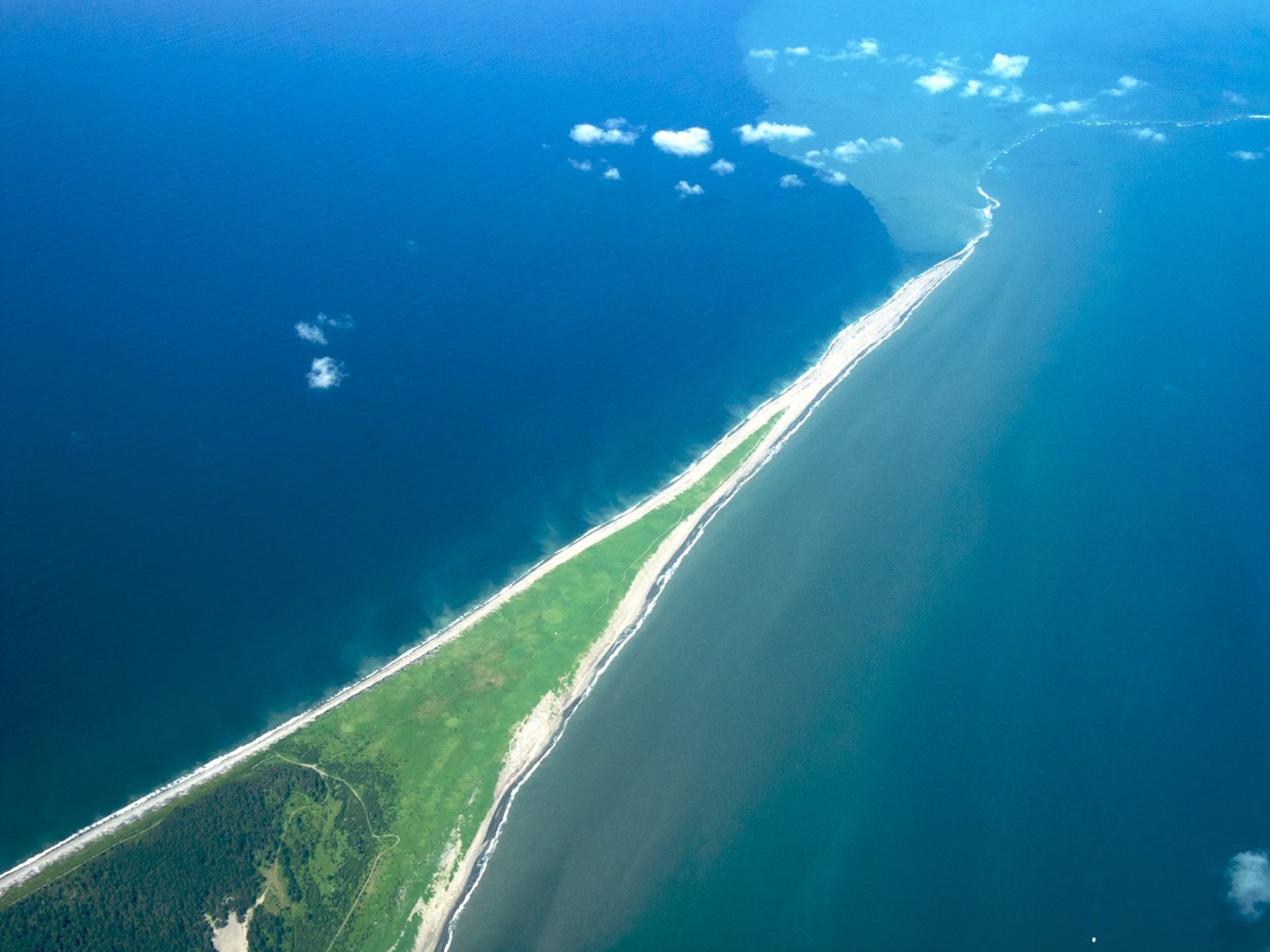 Rose Spit Ecological Reserve is located within Naikoon Provincial Park's boundary, at the northeastern-most tip of Haida Gwaii. This massive spit reaches far into the ocean, by about 18-km (and another 3-km underwater). The ecological reserve protects rare plants and birds, and grey whales can be spotted from the beach. At the tip of the sandbar, the crashing waves of the Hecate Strait and Dixon Entrance meet.
You can access Rose Spit by driving along North Beach or walking the Cape Fife Trail. This long stretch of sand extends far into the ocean, so you have to be careful of the tides when you're walking on it!
In Haida legend, the beach at Rose Spit is the site of creation. Here, people first entered the world from a clam shell, coaxed out by the Raven. This event is depicted in Bill Reid's "Raven and the First Men" sculpture, which you can view in UBC's Museum of Anthropology in Vancouver.
East Beach and Cape Fife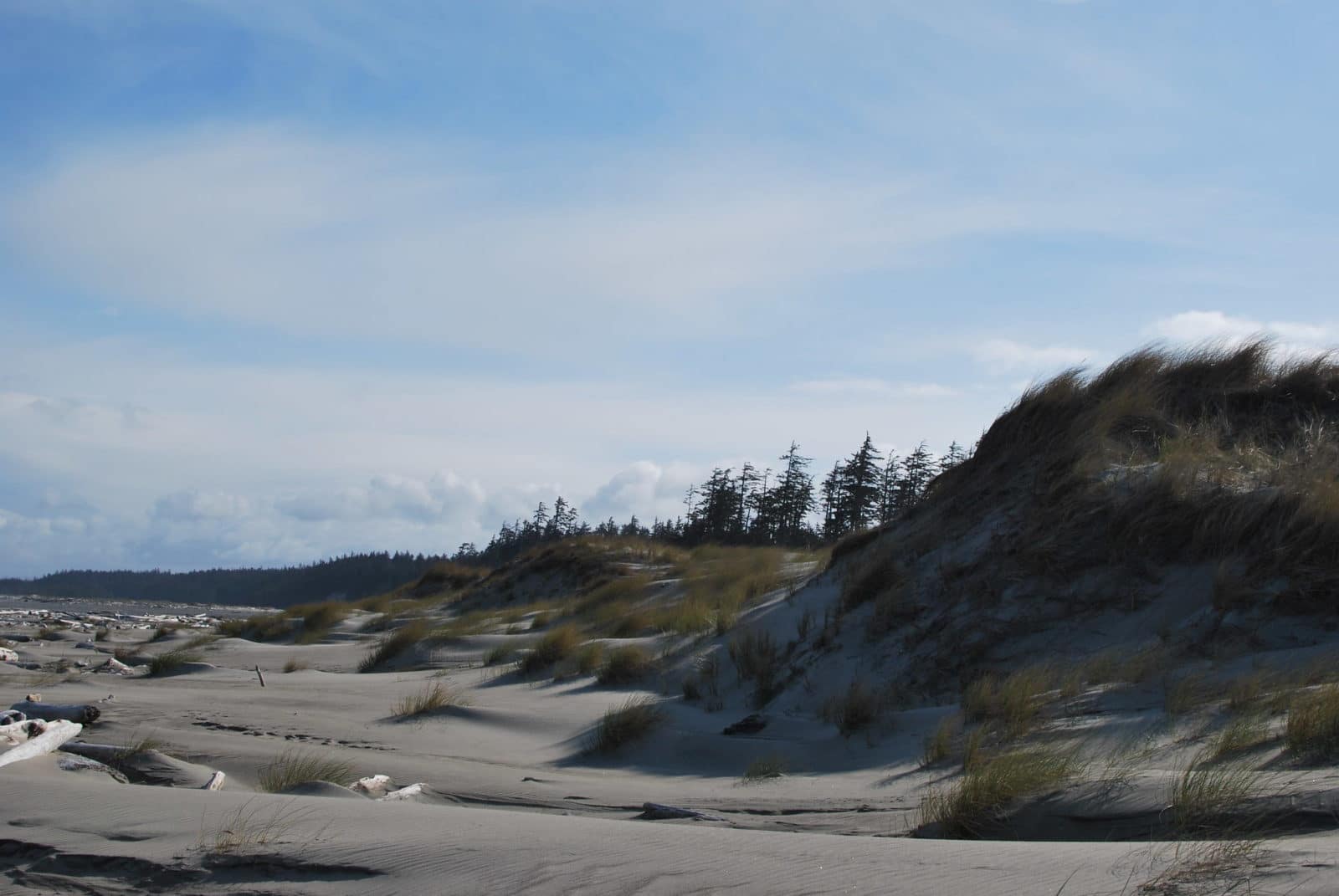 East Beach is a massive sandy beach found along the east side of Naikoon Provincial Park, starting near Tlell and running all the way up north to Cape Fife and Rose Spit at the very tip of Graham Island. This windswept, sandy beach is gorgeous, and even features a shipwreck!
You can walk the entirety of the east coast of Naikoon Provincial Park on the East Beach Trail, a 90-km multi-day hike that will take up to a week. However, you don't have to hike the entire trail to see the East Beach. Instead, you can access the beach near Tlell on the Pesuta Shipwreck Trail. Or, alternatively, you can access East Beach and Cape Fife via the Cape Fife Trail (10-km one-way) that starts from Tow Hill.
Pesuta Shipwreck
In 1928, a treacherous winter storm in the Hecate Strait caused a 264-foot long lumber-carrying barge to ground itself near the Tll.aal Gandlaay (Tlell River). Almost 100 years later, the bow of the ship still remains, despite being exposed to the coastal weather.
To get to the shipwreck, you'll need to walk the Pesuta Shipwreck Trail, which starts near Tlell. This 10-km round-trip hike will take you about 3 hours. The trail is mostly on flat ground, so don't be daunted by the hill at the start!
Haida Heritage Centre at
K

ay Llnagaay
One of the best ways to learn about the Haida people and their culture is to visit the Haida Heritage Centre at Kay Llnagaay, near Skidegate. The Centre celebrates the Haida people, allowing visitors to learn about their culture and history. The Haida Heritage Centre stands on the historic village site of Kay Llnagaay (meaning the "Town of Sea Lions") and was designed to resemble this ancient village.
The Haida Heritage Centre has many buildings to explore. There is a museum, exhibit spaces, an interpretive center, a performance house, a teaching center with classrooms and educational programs, a gift shop, a restaurant, and a cafe.
The museum displays numerous Haida artifacts and artworks, allowing you to learn about this vibrant culture. The Canoe House has exhibits on traditional Haida ways of transportation, resource gathering, and trade. You can view large canoes and monumental poles being worked on by local artists at the Carving House. At the Centre, there is also the Bill Reid Teaching Centre named after Bill Reid, a Haida artist whose sculptures are featured across the Pacific Northwest.
The Golden Spruce Trail
On the edge of the Yakoun River, a magnificent gold-colored Sitka spruce tree grew. Known as Kiidk'yaas (or Kiid K'iyaas or the Golden Spruce), this tree was unlike any of the other spruce trees due to a genetic mutation causing it to grow needles of gold, instead of green.
Believed to be an ancestor who was turned into a tree, Kiidk'yaas was sacred to the Haida people. However, in 1997, the Golden Spruce was horrifically chopped down by Grant Hadwin, in a misguided protest of the environmental destruction of logging.
While the tree has unfortunately been destroyed, the legacy of Kiidk'yaas lives on at the Golden Spruce Trail in the Yaaguun Gandlaay Heritage Site/Conservancy near Port Clements. You can walk through the ancient forest, and view the area where the golden Sitka spruce once stood. As well, the Golden Spruce lives on in a small sapling in Port Clements, grown from a seed salvaged from the original tree.
The Golden Spruce Trail serves as a reminder of the importance of old-growth forests. Another reminder of the devastation of logging in British Columbia can be found on Vancouver Island, where a massive ancient Douglas fir tree called Big Lonely Doug stands alone in the middle of an empty, logged clearcut.
Villages to Visit in Haida Gwaii
Haida Gwaii has a relatively small population of about 4500 people, who live in communities on Graham Island and Moresby Island.
Graham Island is the largest of the archipelago's islands, the most accessible, and has the largest population. The main communities on Graham Island are Queen Charlotte, Skidegate, Port Clements, Tlell, Masset, and Old Massett.
Moresby is the second largest island, just south of Graham Island. The main community on Moresby Island is Sandspit. Most of the southern part of Moresby Island is protected by the Gwaii Haanas National Park Reserve.
Daajing Giids (Queen Charlotte)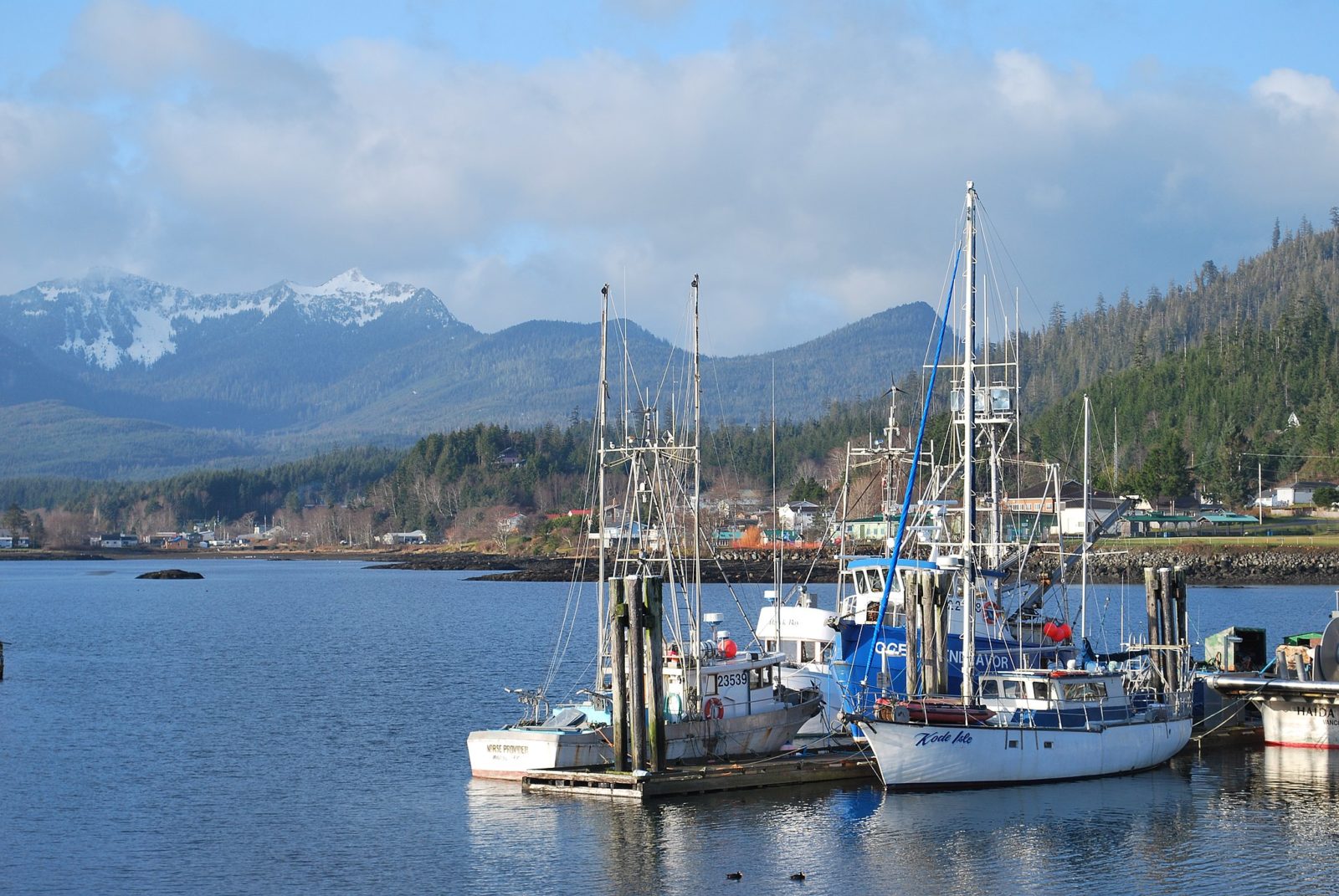 Daajing Giids (Queen Charlotte) is on the south end of Graham Island, to the west of Skidegate. This charming village has lots of art, from murals on the sides of buildings to sculptures beside the ocean. Beautiful art from Haida artists can also be found throughout the village in gift shops and coffee shops.
While you're in the village, take a casual stroll down the incredibly scenic Queen Charlotte Seawalk, enjoying breathtaking ocean views. About 1-km long, the pathway takes you past several unique, ocean-themed sculptures, and Spirit Square where local events are hosted. You'll also pass the Queen Charlotte docks, where you can enjoy looking at all the different boats.
Hotel recommendation: Sea Raven Hotel
Hlg̱aagilda (Skidegate)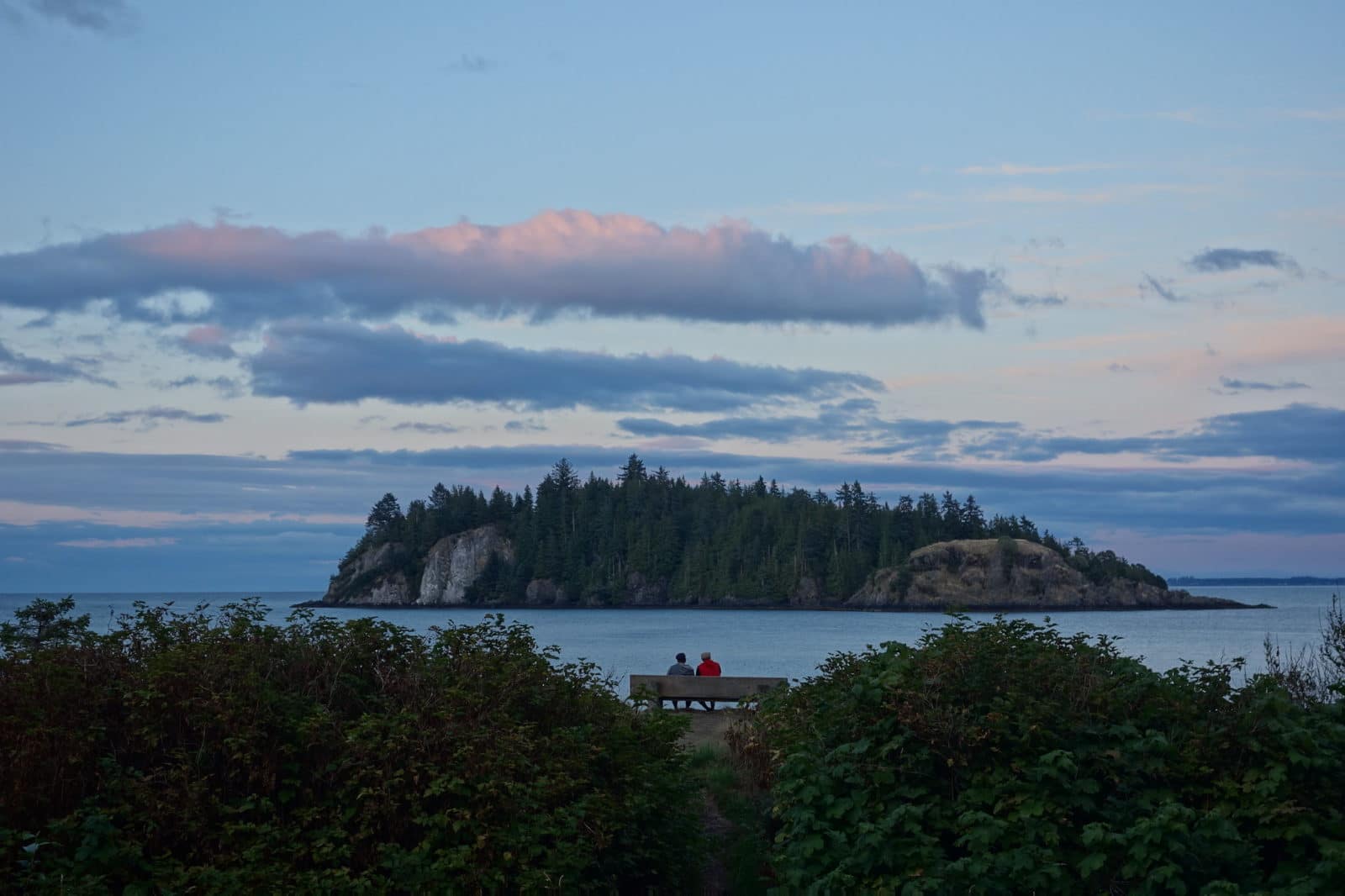 Hlg̱aagilda (Skidegate) is a small community on the southeast end of Graham Island, on the edge of Rooney Bay and Skidegate Inlet. Ferries from Prince Rupert arrive in Skidegate. Here, you'll also be able to ferry across the Skidegate Inlet on the small Kwuna ferry, which connects Skidegate Landing on Graham Island to Alliford Bay on Moresby Island.
There are many wonderful tourist attractions near Skidegate. One of the must-see places in Haida Gwaii is the Haida Heritage Centre at Kay Llnagaay, which celebrates the Haida people. Nearby, you can walk the Spirit Lake Trail, climb the lookout tower at Jungle Beach, or view the small but impressive Rock Sitting Creek Waterfall.
Also, make sure to stop and see the Balance Rock (or Balancing Rock), a massive boulder balanced precariously on a tiny point. While it seems like this boulder should fall over, it has remained in this position since the ice age, deposited on the shore near Skidegate by glacial retreat.
Hotel recommendation: Misty Harbour Inn
Tll.aal (Tlell)
Tll.aal (Tlell) is a small hamlet community beside the Tll.aal Gandlaay (Tlell River), with about 200 residents. The village used to be a Haida Fishing camp, seasonally plentiful with salmon. The Tlell River is still a great fishing spot for Coho salmon and Steelhead, with a beach that's nice for walking and beachcombing.
Known for its thriving art community, many artists live around Tlell. You'll find several art galleries and studios in the community with jewelry and argillite sculptures. In August, Tlell is home to the Edge of the World Music Festival, which hosts local and off-island musicians at the Tlell Fall Fairgrounds. It also hosts the Tlell Fall Fair in August, which has music, vendors, crafts, local food, livestock, and more!
Tlell is at the southeastern corner of Naikoon Provincial Park, near the Pesuta Shipwreck Trail, the East Beach Trail, and Mayer Lake. The community also has other attractions nearby, such as St. Mary's Spring, Anvil Trail, and the unusual Green Man.
Hotel recommendation: Haida House at Tllaal
Campground recommendation: Misty Meadows Campground
Gamadiis (Port Clements)
Gamadiis (Port Clements) is a small, cozy village found on the east side of the Masset Inlet, just north of the mouth of the Yakoun River. Just under 300 people live in Port Clements, with almost a third working in the forestry industry.
There are many attractions by Port Clements. You can walk on Rainbow Wharf to get a good view of Masset Inlet. Or, head to the Port Clements Museum if you want to learn about the history of Port Clements and logging. The museum also features a piece of the Golden Spruce tree and the preserved White Raven, a rare true albino raven that used to be the town's mascot.
The village of Port Clements has many wonderful walking trails, including the famous Golden Spruce Trail by the Yakoun River. You can also walk the Museum Trail, which has fabulous views of Stewart Bay's mudflats. Or, there is the Sunset Park Trail through Sunset Park. This park is a great spot for watching sunsets and features a Bird Tower with amazing views of the Yakoun River estuary.
Hotel recommendation: Haida House at Tllaal
Campground recommendation: Sunset Park Campground
Masset and Old Massett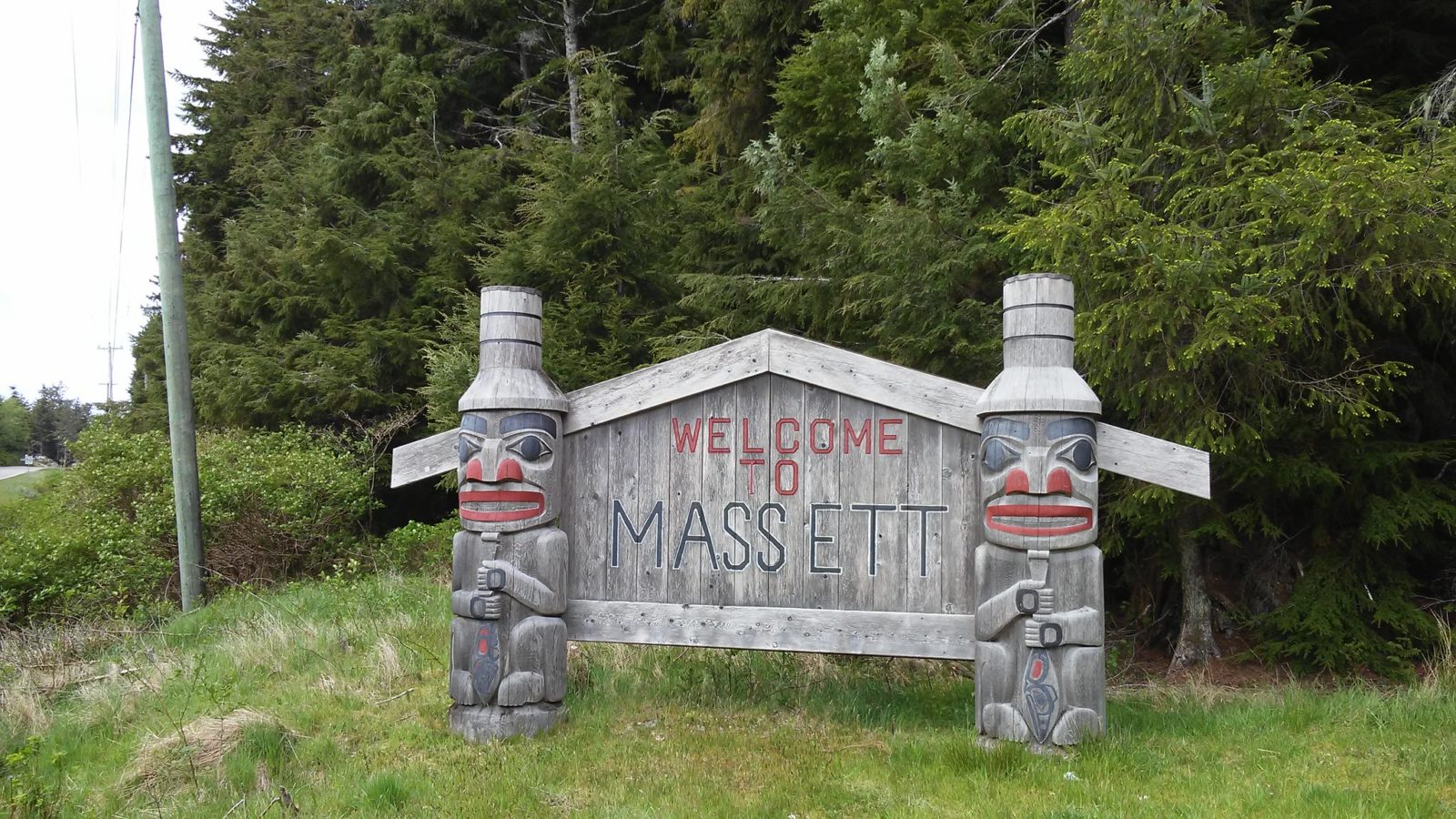 Masset and Old Massett are two neighboring communities on the edge of Masset Sound in the north end of Graham Island. Old Massett is one of the two village sites where the Haida people were forced to move after smallpox devastated their communities in the 1800s. Masset is just to the east of Old Massett, linked by a road and sidewalk. Masset has an airport, where some flights to Haida Gwaii arrive.
You can stop at the Northern Haida Gwaii Visitor Centre to find the best things to do in the area. The waters around Masset and Old Massett have awesome sportfishing. There are fantastic hiking trails and beaches in the nearby Naikoon Provincial Park.
Many artists live in the area, often selling art out of their homes. As well, there are many totem poles throughout Old Massett that you can view. The Dixon Entrance Maritime Museum is a great spot to learn about maritime history. Also, make sure to walk through the Delkatla Wildlife Sanctuary. This scenic wetland is a protected migratory bird sanctuary, perfect for an easy walk through nature and birdwatching from the viewing platforms.
Hotel recommendation: Cedar Oceanfront House
Campground recommendation: Agate Beach Campground
K'il Kun (Sandspit)
K'il Kun (Sandspit) is the main community on Moresby Island and is located on the northeastern corner of the island. Moresby Island and Sandspit are connected to Graham Island via a ferry between Alliford Bay and Skidegate Landing. About 250-300 people live in Sandspit, and the community is located near a historic village site called Kil Llnagaay, near Haans Creek.
Sandspit has one of the two airports in Haida Gwaii, which connects the archipelago to Vancouver. When you arrive, check out the Sandspit Visitor Centre at the airport. Also, make sure you spot the Spirit of Sandspit statue while you're in the area!
There are lots of beaches and trails around Sandspit that you can explore. Try the Dover Trail in the Damaxyaa Conservancy, the Onward Point trail, Mosquito Lake, and Gray Bay and the Secret Cove Trail in the Kun⨱alas Heritage Site/Conservancy. Check out Copper Bay during the salmon run, when it is teeming with life. Also, Moresby Camp, the gateway to Gwaii Haanas, is about an hour's drive away from Sandspit.
Hotel recommendation: Sunrise Cabin
Things to Do in Haida Gwaii
Haida Gwaii is the perfect place for outdoor adventures, ranging from that multi-day kayaking trips to surfing on the winter waves. You can camp on almost any beach, walk through ancient forests, fish for delicious seafood, explore rugged coastlines, and more. You will connect with nature in a way that you never have before on your visit to the islands.
Where to Stay in Haida Gwaii
Here are some of the best hotels, accommodations, and lodges in Haida Gwaii.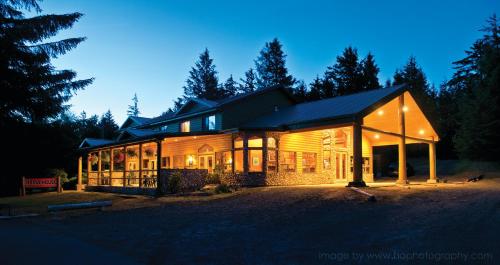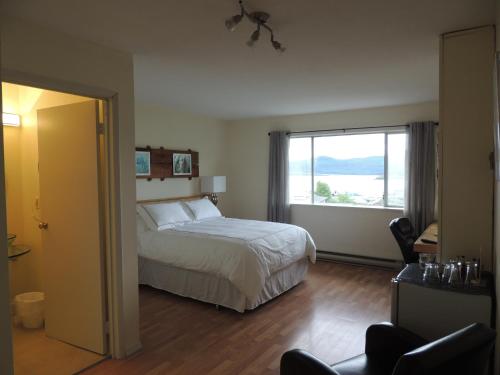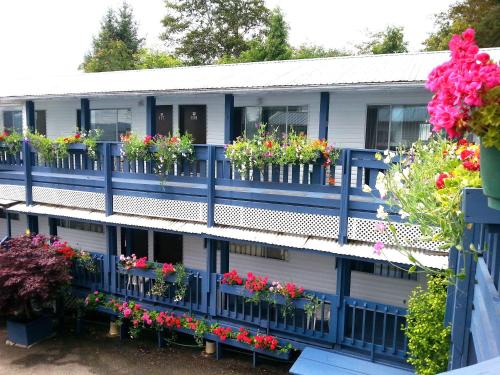 Haida Gwaii Camping
One of the best parts about Haida Gwaii is all of the excellent camping locations. Haida Gwaii is brimming with natural beauty. What better way to enjoy the outdoors in Haida Gwaii than to sleep under the stars, surrounded by nature?
There are many choices for Haida Gwaii campgrounds. You can stay at one of the many serviced, managed campgrounds or trek into one of the many remote backcountry camp sites. Some of the best campgrounds in Haida Gwaii are:
Agate Beach Campground – This is one of the most popular campgrounds in Haida Gwaii and for good reason. Right beside Agate Beach, this campground has incredible ocean views. You can easily explore North Beach and Tow Hill in Naikoon Provincial Park at this site! It is first-come, first-served and has no reservations.
Gray Bay Campground – An hour away (25 km) from Sandspit on a logging road. The campground has 18 sites, with fire pits and outhouses. There is no potable water or cell/internet service. The campground is nearby beautiful beaches, with trails to Sheldens Lagoon (Dogfish Beach) and the remote beach at Secret Cove.
Misty Meadows Campground – This camping area is near Tlell. They have pit toilets, a sheltered cooking area, and group camping. The campground is very close to Naikoon Provincial Park, so you can easily get to attractions like the Pesuta Shipwreck.
Backcountry sites– There is camping all over Haida Gwaii, you just have to find it! Some excellent backcountry camping sites are in Gwaii Haanas National Park Reserve and Naikoon Provincial Park. Follow leave no trace guidelines anywhere you go.
Many campgrounds are open year-round but are only serviced and managed in the summer. Most remote camping areas don't have cell service or internet. As well, some don't have potable water and you'll need to pack in/pack out everything you need. Follow leave no trace practices when visiting Haida Gwaii, especially in backcountry areas.
What to Bring to Haida Gwaii: Gear and Packing List
Haida Gwaii has unpredictable weather, even in the best summer months. You can go from sunny skies to stormy weather in the same drive. To make sure that you have the best trip possible, you have to come prepared for all kinds of weather.
You need a good rain jacket, rain pants, and warm clothes, in case of poor weather. We highly recommend a combination of an Arc'teryx jacket, down jacket, and rain pants. We find that this combination is quite waterproof, durable, and warm. Additionally, you should also bring a warm toque and long underwear. These are extremely important, especially if you're going on a kayaking or backcountry camping trip.
How to Get Around Haida Gwaii?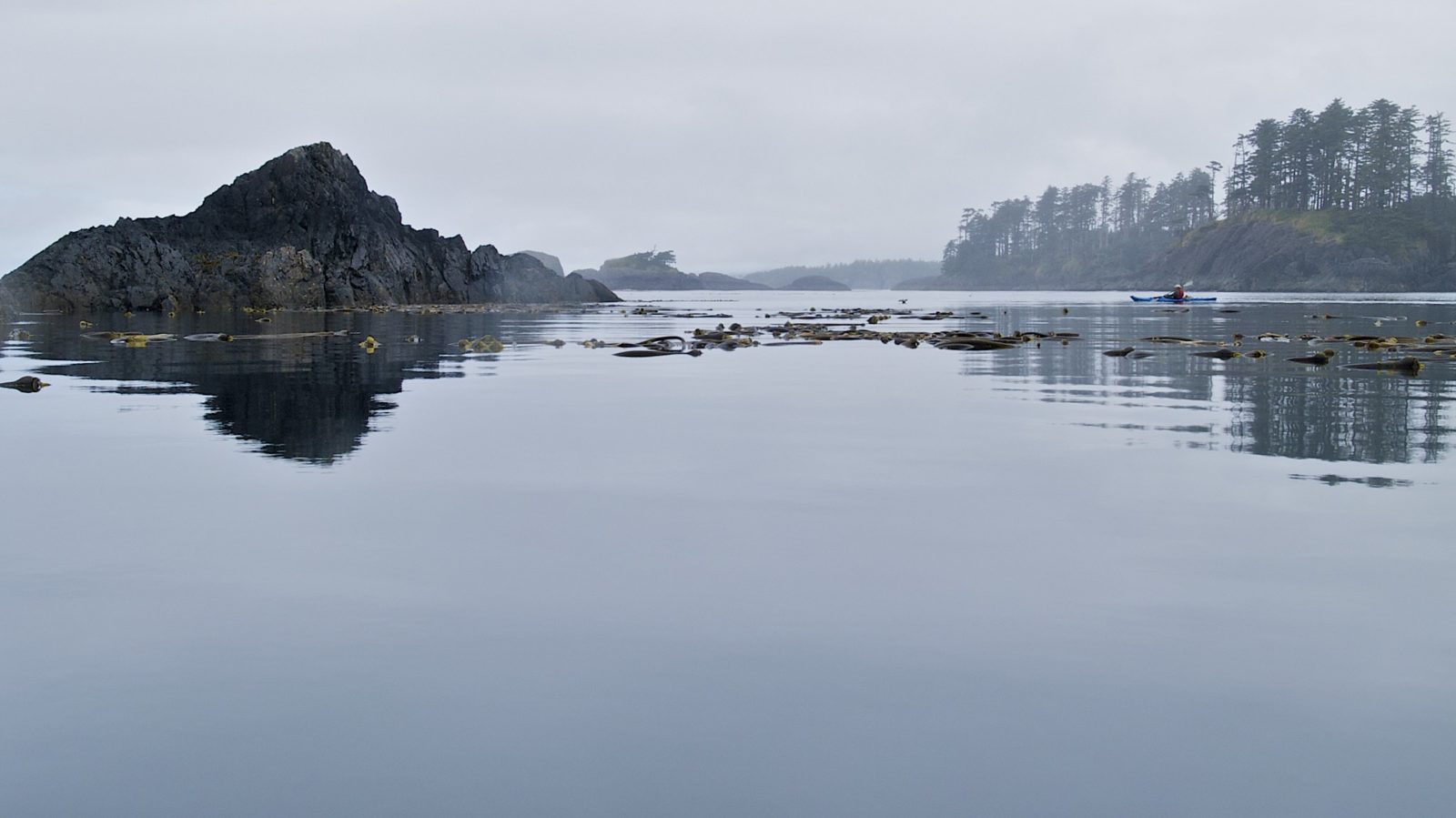 Driving and Vehicle Rentals
The best way to get around Haida Gwaii is by driving. You can either bring your vehicle over to the islands on the ferry or rent a vehicle when you arrive. Hitchhiking is also common, but not recommended.
Haida Gwaii only has about 140 km of paved roads. The paved roads connect Queen Charlotte to Old Massett and Masset, as well as Sandspit to Alliford Bay.
There are many forest access roads, but these roads are in varying conditions. Some are in such poor condition that they are definitely not driveable! Also, many of these roads are used by logging trucks, making the roads dangerous to drive without a two-way radio.
You can check Drive BC to find out road conditions, or ask at the local visitor information centers in either Queen Charlotte, Port Clements, Sandspit, or Masset.
Vehicles can be rented from the following companies:
Sandspit – Budget Car Rentals (250-637-5688)
Queen Charlotte – Budget Car & Truck Rentals (250-559-4641); Island Auto Rentals (250-559-4118); Haida Gwaii Vehicle & RV Rentals (250-637-1202)
Skidegate – Gwaii Taxi & Tours (250-559-2380); Haida Gwaii Scooter Rentals (250-640-6474)
Masset – Masset Car & Truck Rentals (250-626-7089); Rustic Car Rentals (250-626-3756)
For most of these companies, you'll have to phone to book the vehicle, as online bookings aren't always available. Also, most of these rental companies do not allow you to drive on the beach or logging roads. And they'll know if you don't follow the rules, as the vehicles often come with GPS trackers!
Biking
Biking is a great way to get around Haida Gwaii! You can stick to the paved roads or venture into the wilderness on the forest service roads. If you head into the more remote areas, make sure you are experienced with repairing your bike and have all the proper gear.
Either bring your bike over on the ferry or rent a bike from one of the following companies:
Masset – Masset Bikes (250-626-8939); North Beach Surf Shop (250-626-7873)
Sandspit – The Sandspit Visitor Centre (250-637-5362)
Queen Charlotte – Echo Bay Lodge (250-637-1758); Green Coast Kayaking (250-637-1093)
Public Transportation and Taxis
Unfortunately, Haida Gwaii doesn't have public transportation. However, Eagle Transit operates a daily airport shuttle between the Sandspit Airport, Queen Charlotte, and Skidegate.
Often, communities will have a taxi service that you can use.
Skidegate, Queen Charlotte & Sandspit – Gwaii Taxi and Tours
Ferry between Moresby Island (Alliford Bay) and Graham Island (Skidegate)
To get between Moresby Island and Graham Island, you'll have to take the ferry. BC Ferries operates a ferry service between Alliford Bay on Moresby Island and Skidegate on Graham Island. It's a very quick ferry and only takes about 20 minutes to cross between ferry terminals.
The ferry is non-reservable but it runs quite regularly throughout the day between the two islands. Here is the Moresby Island (Alliford Bay) to Graham Island (Skidegate) ferry schedule on the BC Ferries website.
To cross between Alliford Bay and Skidegate, the ferry will cost $9.10 per adult and $21.10 for a standard-size vehicle. You can save money by using the BC Ferries Experience Card.
Haida Gwaii Weather: When Is the Best Time to Visit?
Generally, Haida Gwaii has a quite mild climate. It never gets too hot, but it also doesn't get that cold. Temperatures range from about 2°C to 18°C. The weather is also very unpredictable and variable. In one day, you can switch from stormy to sunny, very quickly. Also, rainy days and wind are common, even in the summer.
This raises the question: when is the best time to visit Haida Gwaii? Well, it depends on what kind of experience you're looking for! Most people visit the islands in the summer, between May to mid-September. However, you can visit Haida Gwaii at other times of the year. We've covered each season's weather and considerations below.
Summer (primarily July-August) is the peak tourist season, as it is the driest and warmest time of year.
Spring (March-May)
During the spring, Haida Gwaii is quite cool and rainy. However, the weather improves towards May. Days become longer and warmer, with less rain, clouds, and wind. March is the coolest (5°C) and wettest (130mm rain), while May is the warmest (9°C) and driest (70mm rain).
Tourist services usually start running in May. As a result, May can be a nice time to visit the island because it strikes a balance between decent weather, availability of tourist services, and low tourist numbers. Spring is also a good time to go surfing.
Summer (June-August)
The summer months are the warmest, driest months on Haida Gwaii. Temperatures are warmer (12°C to 18°C) during the summer, and there is more sun, more daylight, and less rain. August is the hottest month of the year (15°C), and the driest month is July (50mm). However, you should still expect cool weather and some rain (60-80mm).
Summer is the peak tourist season, especially in July and August. It's a great time for camping and other outdoor activities. All tourist activities should be open, and you'll probably run into other groups on tours or camping. Even so, many places will still feel quite empty. Also, June is a great time for spotting whales and late August is good for spotting salmon and black bears.
Autumn (September-October)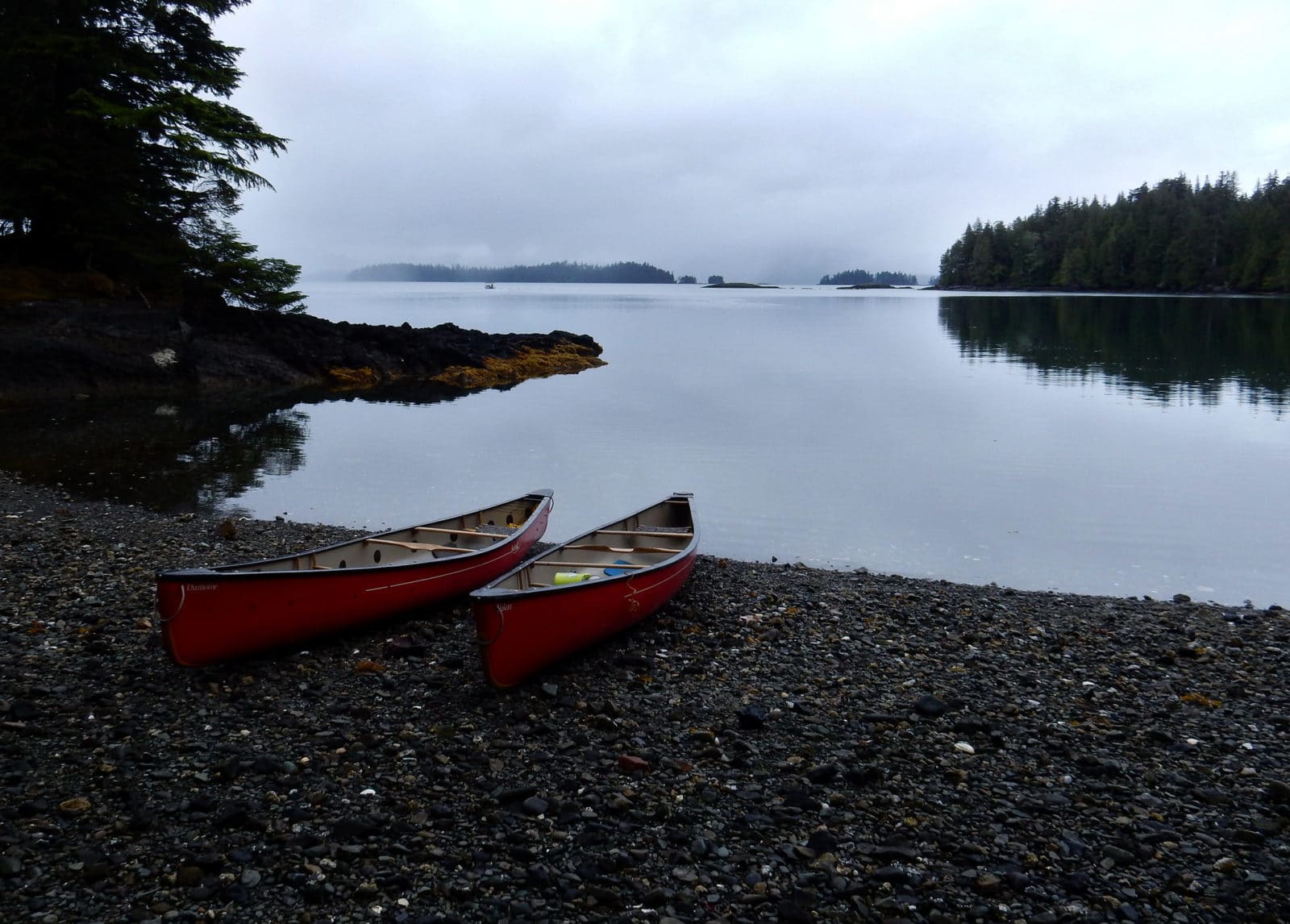 There are still many warm, dry days in September. However, around mid-September, the weather starts to worsen. Rainfall increases and temperatures begin to drop from September (140mm; 13°C) to October (212mm; 10°C).
Salmon spawn from mid-September to October. Autumn is a great time to spot black bears fishing for salmon, as well as migratory sea birds. In autumn, you'll see fewer tourists than in the summer, but you'll still get some nice days and some tourist services. The surfing season also starts up around October.
Winter (November-March)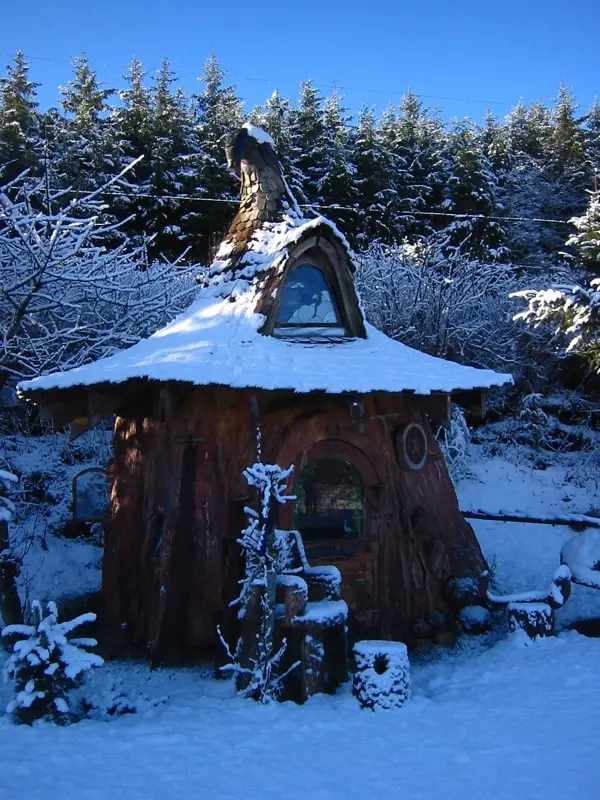 Winters in Haida Gwaii are cool and wet. Temperatures range from 0°C to 8°C, and usually, there will be 100-200mm rainfall per month. Some months even get up to 300mm of rain! Winter storms are usually just rain, but there can also be snow (or anything in between, from slush to sleet to freezing rain). And, while the islands never get too cold in winter (ranging from 0°C to 8°C), it can still feel quite chilly due to the humidity.
Many of the tour guides don't operate in the winter. While you can still explore Haida Gwaii, expect fewer services and tourist attractions to be available or open.
If you love surfing, winter is the best time to head to the beach to ride the waves. The main surfing season in Haida Gwaii lasts from October to May.
How Many Days Do You Need in Haida Gwaii?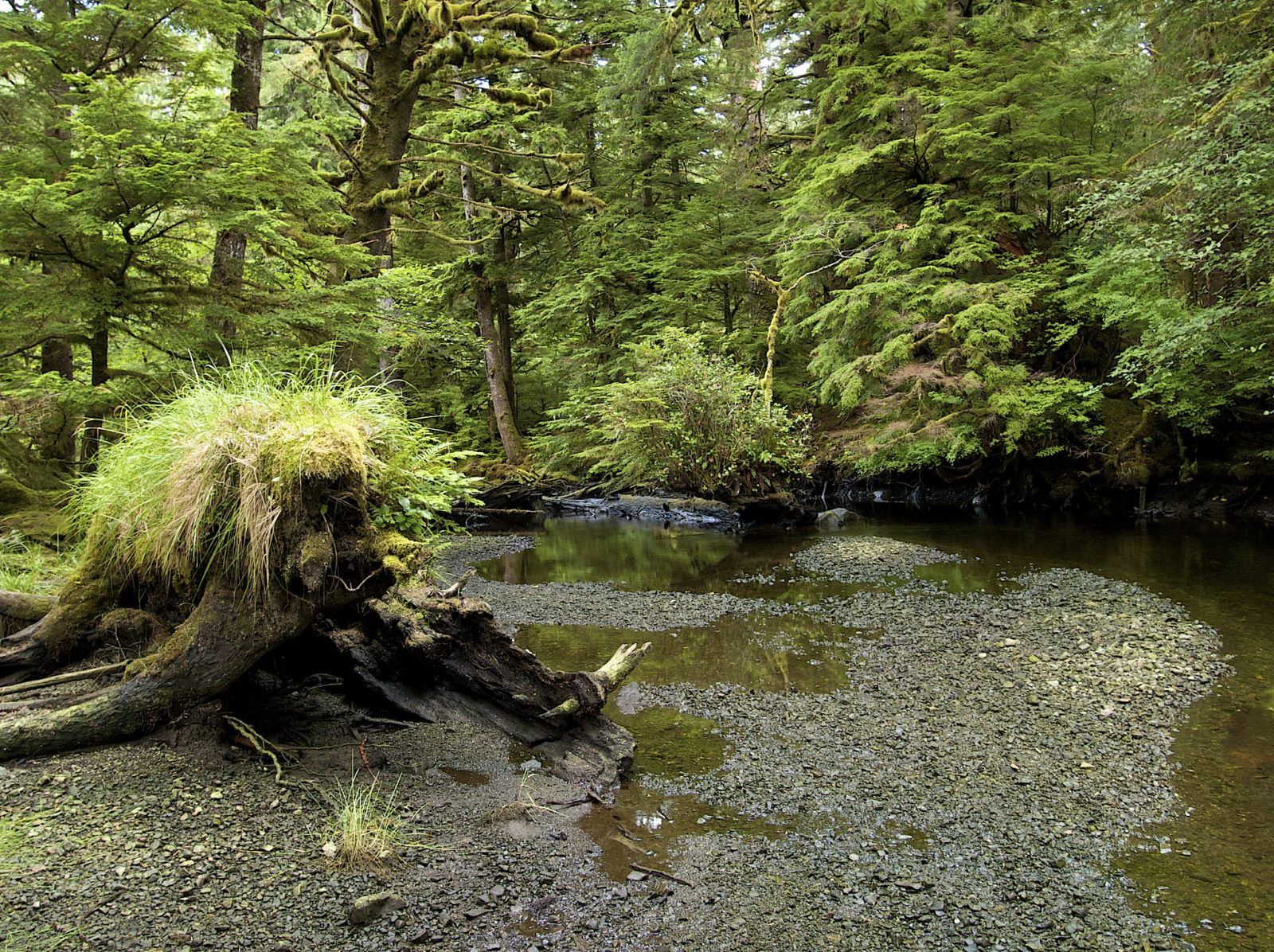 Many people will ask the question, "How many days should you spend in Haida Gwaii?" However, the answer really depends on how much time you have and what you want to get out of the trip.
I highly recommend visiting the islands for at least 5 days to 2 weeks. A longer trip will give you a chance to fully explore what Haida Gwaii has to offer. You'll be able to do some of the longer kayaking tours of Gwaii Haanas, one of the highlights of Haida Gwaii. You'll have more time for exploring, while also having time to relax on one of the many beaches!
Of course, if you only have a few days to visit, you can still make the trip. You will have to work harder to make the most out of your time but it'll still be a lot of fun. Unfortunately, on a shorter trip, you won't be able to do some of the multi-day kayaking tours. However, if your heart is set on visiting Gwaii Haanas, there are still many zodiac boat day tours to Haida Heritage Sites in Gwaii Haanas.
What to Expect From Haida Gwaii
Haida Gwaii is remote and isolated from the rest of BC. It's a whole different world compared to the rest of the province.
You won't find any busy cities in Haida Gwaii, as only about 4500 people live permanently on Graham Island and Moresby Island. Many of the communities in Haida Gwaii are small, with a laid-back attitude.
Because of Haida Gwaii's size and isolation, the communities usually have limited amenities and services. Often, there is only one grocery store and gas station. The communities have locally-owned restaurants and coffee shops, but there aren't many chain businesses.
Many businesses close quite early in the evening, and tourist activities are often not open in the off-season. Also, you won't find as many indoor recreation services (e.g. movie theatres) as in other parts of BC. However, Haida Gwaii makes up for the limited services with abundant outdoor activities.
The Haida People
Haida Gwaii would not be what it is today without the Haida people (known as X̱aayda, X̱aadas, X̱aad, or X̱aat in the Haida language). Their culture is deeply woven into the land and sea of the archipelago.
The Haida people have lived on the islands of Haida Gwaii for at least 12,500 years. Many ancient heritage sites are scattered across the islands, the most well-known village sites being located in Gwaii Haanas. These aren't the only sacred sites to the Haida people though, and every part of the archipelago should be treated with respect.
The traditional territory of the Haida Nation spans from Haida Gwaii's islands to the southern part of Alaska, including everything from the ocean to the tops of the mountains. Those that live in southeastern Alaska are known as the Kaigani Haida.
About half of the archipelago's population is Haida, and the Council of the Haida Nation governs the islands. They have worked hard to protect their culture, traditions, and their traditional territory. The Haida people are the reason that Gwaii Haanas exists, and they continue to protect the archipelago and its people.
Trips to Haida Gwaii offer an amazing chance for you to learn about the rich culture and history of the Haida people. Visit the Haida Heritage Centre to learn about the Haida people and show your respects at the sacred Haida Heritage Sites in Gwaii Haanas.
Living in Haida Gwaii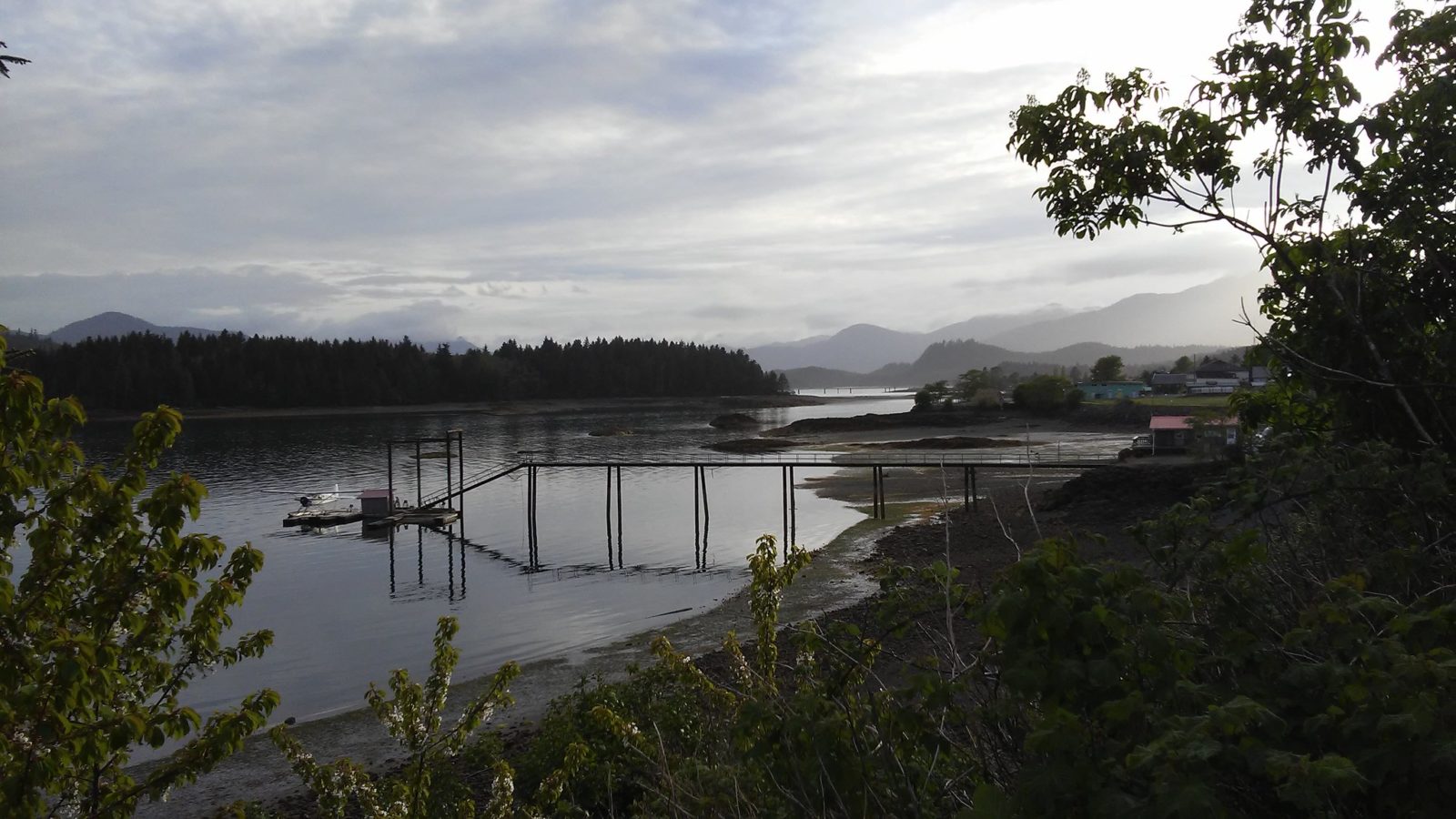 Sometimes, people will visit Haida Gwaii and never want to leave. If you love remote places with few people and the ability to easily escape to the outdoors, Haida Gwaii might be the perfect place for you.
The cost of living in Haida Gwaii is fairly average. Real estate prices in Haida Gwaii are going up, but you can still buy a house with a great location for a decent price. Grocery prices are similar to other parts of Northern BC. However, perishable foods are sometimes limited in availability, as freight only arrives from the mainland once a week.
Access to services (e.g. movie theatres) is more limited than in other regions of BC. As well, job opportunities are limited in the archipelago.
Many people who live on the island are there because the land calls to them for some reason. Haida Gwaii is full of artists and people who love the outdoors. If you're used to city life, you might have to adjust to life in Haida Gwaii.
For news on Haida Gwaii, check out the Haida Gwaii Observer.
Haida Gwaii Travel Restrictions
Currently, Haida Gwaii travel and tourism are not restricted. For the most up-to-date information on whether Haida Gwaii has any travel restrictions, you can check the COVID information pages from either the Council of the Haida Nation or Parks Canada.
More Articles to Help with Planning a Trip to Haida Gwaii